JoeAndSo
Cuyahoga Falls, OH
Member since 05 September 2012 | Blog
Big OSU fan (obviously). Some people have said to a fault.
Favorites
SPORTS MOMENT: Winning the '14 CFB Playoffs
COLLEGE FOOTBALL PLAYER: Joey Bosa
COLLEGE BASKETBALL PLAYER: Greg Oden
NFL TEAM: Browns
NHL TEAM: None
NBA TEAM: Cavs
MLB TEAM: Indians
SOCCER TEAM: None
Recent Activity
sorry, I wasn't making any accusations. I was just saying what it sounds like based on what we know so far.
Yea, because TMZ's known for putting facts before drama. Sounds like some girl just trying to make some easy money.
If it ends up being their downfall I expect the "Fire Fickle" posts to start creeping their ugly faces back out.
83,489? That's cute.
yea, when I first saw that picture I was like "How did they already get a picture of Zeeke playing in full uniform?"
Joey Bosa is tied with ... kicker Robert Aguayo
this must be a mistake on their end.
They aren't technically receiving anything so I'd say no.
Dick Van Raaphorst
What a name
And thus the Warriors bandwagon regains functionality.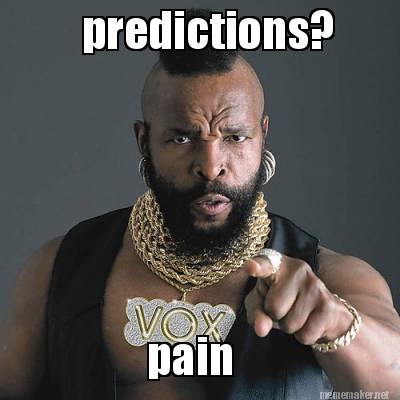 Ohio Tate Buckeyes. I said it first and demand a percentage of all future royalties.
I wonder if there is a stat for drawn double teams. I can imagine Big Brother would have had pretty high numbers in that category.
I think he already said he will probably not do "the shrug" and come up with something of his own.
"We ain't come to be broke"
Agreed. Now the question is how can i get my hands on one.
I can imagine they'd save it for a prime time game. My money would be on Nebraska.
Since they're red I'd assume it wouldn't be a road game.
Nope. And my life has been incomplete since.
I was nervous about this game until i saw the point spread. Urban is going to have fun with this one.
"Who is this kid, Charles Davis?" haha