JoeAndSo
Fairlawn, OH
Member since 05 September 2012 | Blog
Big OSU fan (obviously). Some people have said to a fault.
Favorites
SPORTS MOMENT: Winning the '14 CFB Playoffs
COLLEGE FOOTBALL PLAYER: Joey Bosa
COLLEGE BASKETBALL PLAYER: Greg Oden
NFL TEAM: Browns
NHL TEAM: None
NBA TEAM: Cavs
MLB TEAM: Indians
SOCCER TEAM: None
Recent Activity
ohmygoodness, at first glance I saw Ohio State and NCAA regulations and almost had a heart attack. Good thing I didn't long enough to read it again.
I'll stick with Meyer's recruits over what that school up north gets any time, any day.
Amen to that, brother.
Don't forget about cooper, either. I'm excited to see how he ends up doing.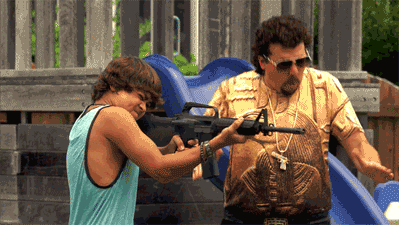 Oh, I bet there was one somewhere. Probably just didn't want to stare into the eyes of Marotti in fear he may make them work out.
I consider myself a Browns fan, but I get nervous whenever the prospect of them drafting an Ohio State player comes up.
I don't know if we need another TE. I think we have 3 coming in on this class alone.
Oops. Good looking out, didn't know that was an option.
So I've gathered so far..
Malik Harrison
Malcom Pridgeon
Mecole Hardman
Sam Bruce
Carlos Becker
I like the odds for us to get at least one or two of them.
based on how well they've developed recruits in the past that may not be as bad as it would appear on paper.
yea, unless Urban does some magic it looks like he's going to Georgia. Which since he's from there I really can't blame him for.
I would make fun of you but I'm getting the re-release of the Gameboy game at the end of Feb.
All thinks considered 950k seems a little low. But that might be just me.
I can never get sick of that picture of coombs reacting to the student "kicking" that field goal. Classic.
yea, but you know what they say about hindsight though.
Some chances definitely exist to prove the SOC haters wrong.
2015 also had the pressure to repeat. Had they not won it the year before they would have probably done better. I think they'll player better than you're anticipating.
I agree. Also over text message and refusal to give a good reason. Have some balls and atleast explain to the kid why you're doing this.
"Pretty please come play for us?" - Recruiter
"Sure I'd love to" - Recruit
... Three Years Pass ...
"LOL" - recruiter
less pressure = more fun as far as I'm concerned.
National Signing Day. AKA Christmas in February.
I still don't get how Crimson Tide equates to an Elephant.
"He's a scumbag who uses the talent of others to make himself look good" something like that.