Joe Beale
Gahanna OH (via Columbus OH)
Member since 23 August 2010 | Blog
Joe has lived most of his life in Central Ohio, and at an early age he watched Archie Griffin run 30 yards for a touchdown to beat That School Up North. At that moment, a love for Ohio State football was born and was nurtured with many trips to the 'Shoe to watch the Buckeyes play. He is a 1989 graduate of OSU and still lives in the area with his wife and seven children.
Favorites
SPORTS MOMENT: 2002 Season
COLLEGE FOOTBALL PLAYER: Archie Griffin
COLLEGE BASKETBALL PLAYER: Herb Williams
NFL TEAM: Cincinnati Bengals
NHL TEAM: CBJ
NBA TEAM: Boston Celtics
MLB TEAM: Cincinnati Reds
Recent Activity
Looking at the close-up picture of the guy, he looks like he could be Citro's dad.
Re: the Larry Bird clip, the Twitter commenters are clowning that guy even better than Bird did.
Is that, by any chance, a sweater vest under his coat?
I agree that we have some issues, but I just want to say that penalty against Braxton Miller was crap. And it cost us a TD.
Let me help Dennis Dodd pick up a few more votes. http://mweb.cbssports.com/ncaaf/writer/dennis-dodd/24668209/braxton-fallout-end-of-an-era-big-ten-hopes-and-playoff
Hard to believe Nicky Satan is getting beat by pathetic Penn State fans.
How did Uwe von Schamann escape this list? Not only did he beat us with a late FG but he taunted the OSU crowd prior to kicking it. https://youtu.be/cbjD8QWlKtU
Definitely prefer whole milk. 2% is just water with a bit of milk sprinkled in.
This was just featured on SportsCenter a few minutes ago, complete with full credit to 11W.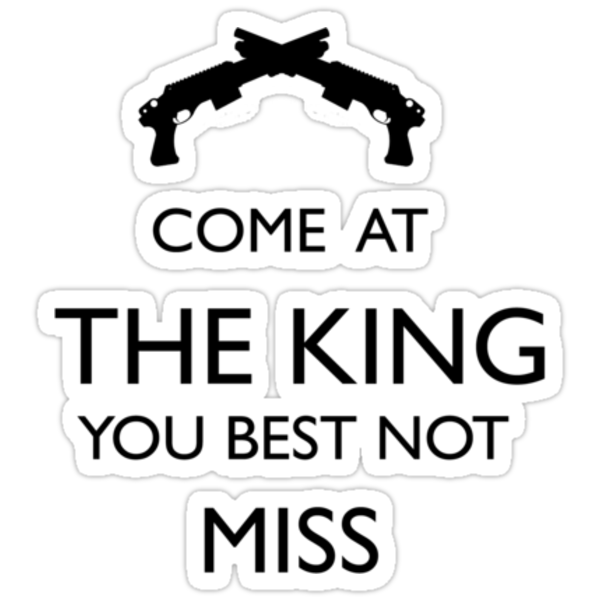 Not only has OSU never lost to Oregon, but Ohio State is undefeated playing in the state of Texas (4-0).
Even after All-Big Ten tackle Noah Spence was lost for the season
Hey SI, it pays to do a little research before sending out that huge feature article that has a mistake right near the top. For the record, Noah Spence was an End, not a Tackle.

but to me that factory of horrors will never be known as anything but Cleveland Browns Stadium.
And also, the Factory of Sadness.
Merry Christmas, DJ. I hope WGH brings you lots of good things this year.
Is that Mike "Meathead" Stivic in the Yankees shirt?
And let's not forget this epic pronouncement from Dennis Dodd after the Miller injury IN AUGUST!
No Braxton means no playoff. It doesn't do wonders for the Big Ten's rep and schedule strength, either.
http://www.cbssports.com/collegefootball/writer/dennis-dodd/24668209/braxton-fallout-end-of-an-era-big-ten-hopes-and-playoff
Big name, big talk, big mistake. #B1G
Not to mention a short tribute to 2001 at the very beginning.
If we're talking Sega Genesis games, I prefer Ghouls 'n Ghosts, but Altered Beast wasn't bad.
Another great update. Thanks Birm!
I vaguely remember seeing a few episodes in syndication here in the U.S. when I was a little kid. But it was enough to make me fascinated with all of the high-tech stuff they had. I rediscovered the show on YouTube a few years ago and then finally got the DVD set. It's still a great show even today.
I don't get a lot of sleep but thanks to my new workout regime I don't need as much. The kids are all doing well. The 11-year old boy and 13-year old girl are off to horse camp this week so that will bring a bit of peace but also take away two of our helpers. The baby is 10 months old now and almost walking. Life is good.
I always try to read the Skully if I have time, and I keep up on the recruiting stuff. I don't comment much anymore but I'm still lurking out here.
The guy in the picture at the top must have escaped from "The Village".
Hmmm....I could stand to lose 12 pounds...