JLBNYC
---
NYC
Member since 31 January 2012 | Blog
Helmet Stickers: 1,788 | Leaderboard
Favorites
SPORTS MOMENT: OSU 2002 National Championship

Attending multiple Yankees World Series games from 1996 on.
NFL TEAM: NY Giants
NHL TEAM: NY Rangers
NBA TEAM: NY Knicks
MLB TEAM: NY Yankees
Recent Activity
Sweat announced his top 3 and OSU is not in it.
Well, people seemed to enjoy some Kenny Powers on the Baker thread, so here you go!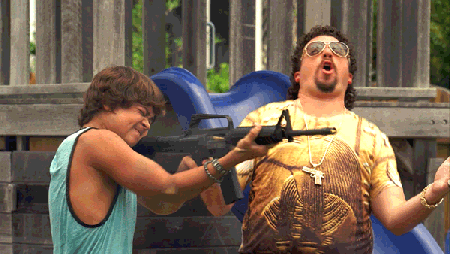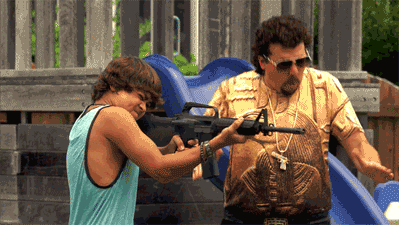 I moved to the one week league sites and have had a lot of fun doing it. I really like being able to play fantasy with the college game as well.
I just started playing some one-week games as well. I agree- lots of fun playing college (JT has been huge for me the last two weeks!)
Its been a disaster, but potentially salvageable.I am currently 2-5.
AJ Green,jordan Cameron, Rashard Jennings have killed me with their injuries.
Zac Stacy and Percy Harvin have killed me with lack of production.
My loyalty to Buckeyes clouded my judgment and i wasted a draft pick, albiet a late pick, on Carlos Hyde
I did draft Phillip Rivers in the 12th round and he has been great, as have G. Tate, M. Forte and, until this week, Delanie Walker.
Mike Wallace has been very solid (scored a TD every week except one)
I just picked up Denard Robinson and Tre Mason to bolster my run game (hoping Jennings is back after the bye)
Still waiting for Jordan Matthews to pay off.
I have j. Gordon on the bench (hope it wont be too late)
You will enjoy this (nice Greene run around 4 min in)
Corny was the f**kin man!
Looks like we had the same thought! I will always have an affinity for the 72-75 teams. Loved Greene, Archie, Pete, Neal Colzie, Gradishar, Lenny Willis, Tim Fox et al,
If you want to go even further back - add former Big Ten MVP Corny Greene! 2-0-1 against UM!
I used to dvr the College Football final and skip to the Buckeye highlights. I dont even do that anymore. Its all unwatchable.
Boring. Nothing to see here. Call me when they start trading memorabilia for tattoos.
These were always good:
Frosted Flakes? you will like this Huffington Post list! I'd like to point out that it does not list one Peanut Butter cereal or Chocolate cereal on it, so its therefore invalid, though i do like their analysis of Quisp, which was awesome and indeed, had the best mascot! Also, Cin Toast Crunch is way underseeded on that list
http://www.huffingtonpost.com/2014/01/21/best-cereals-in-order_n_4618762.html
1. PB captain crunch
2. Golden Grahams
3. Coco puffs
4.Cin toast crunch
5. Raisin Bran Crunch
Honorable mention - Frosted Mini Wheats, Mini wheats with raisins, Honey Nut Cheerios
agreed. Its always been a rivalry and always will be. Lets not be like Michigan fans during the Cooper years.
Please don't mention aj green; his toe injury is killing my fantasy football team!
Of course its still a "highly-regarded coaching destination" and, in fact, is one of the premier jobs in the country. The right coach will turn it around in short order (might be easier without Brandon's meddling). Hoke was able to attract top recruits (at least for a time) - just think what Harbaugh (either one), Les Miles, Stoops or any other solid coach could do (and those coaches would know what to do with top talent).
Yep - the '82 team lost 3 in a row early in the season (FSU, Stanford and that 6-0 home loss to Wisconsin). It then won its last 9 games, including, as you mentioned, the Michigan upset and pasting of BYU. I think that '82 team might have been the best team in the country by the end of the year. Unfortunately, due to those three losses, best OSU could get was the Holiday Bowl. Unfortunately, a theme throughout Earle's career (other than his first year, with Woody's team, where he went 11-1, he was always good for 3 losses (4 and a tie in his last year)).
umm - OSU didnt play FSU in 1985. They played FSU during the '81 and '82 seasons and the game wasnt close either year. Are you talking about the 1982 Stanford game? I was at all three of those games (FSU (twice) and Stanford). It was against Stanford, after a Rowland Tatum interception, which gave OSU the ball with the lead with a couple of minutes left and good field position when Tomzcak threw a pick and Elway drove the field for the winning score (at least i got to witness an early Elway game-winning two-minute drill!)>
In any event, my post above was about the underachieving 1984 team - lots of talent and still lost 3 games (including lackluster losses to unranked Purdue and Wisconsin teams). The '84 team had Byars in his prime, C. Carter, who was always unstoppable. A ridiculous offensive line, which included Jim Lachey, and Spielman and Pepper Johnson as starting LBs. Also, a great secondary (Terry White)
I may be wrong - its been a while- but i thought that was the '87 Cotton Bowl against Texas A&M? maybe i'm confused. Either way, it was awesome
How could you lose 3 games with the 1984 team?! (Tomczak, Byars, C. Carter, Lachey, Speilman, Pepper, et al)
Done. Loss tonight at Rutgers. Guy won't survive the week, I'll predict.
No way. If the season continues to go south, maybe after its over. I actually wouldnt be surprised if they give him another year.
I liked night 1 better than night 2 (but both were great).

Oceans starting off the first encores, and Chloe Dancer/Crown of Thorns in the main set put it over the top for me.
Two nights, 67 songs, only about 10 repeats, most of which were from Lightning Bolt
I did not attend the show last night and will probably have to skip this tour, but I have been very fortunate to have seen Pearl Jam a bunch over the years on the east coast, including last year's two Brooklyn shows, which were awesome. Man of the Hour, Waiting on a Friend, of the Girl - sounds like a nice set last night! I agree with every positive comment here- Pearl Jam is absolutely one of the best live acts out there (I've been going to concerts since 1977 and have seen a bunch!)