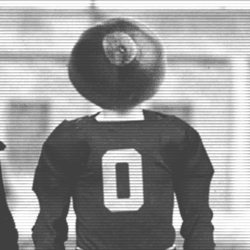 jhart
Naperville, IL (by way of Columbus, OH)
Member since 21 February 2011 | Blog
Helmet Stickers: 126 | Leaderboard
Favorites
NFL TEAM: Kansas City Chiefs
NHL TEAM: Chicago Blackhawks
NBA TEAM: Haven't watched the NBA since Jordan
MLB TEAM: Chicago Cubs
SOCCER TEAM: Hahaha...no.
Recent Activity
Dan Stultz vs. Mike Nugent
I feel like Fox has improved (even though they still have a ways to go). It's way better than it was 5-6 years ago when they did the 2009 Fiesta Bowl...ugh...THAT was awful...listening to Tim Ryan...TIM RYAN...constantly explaining the difference between the college game and the NFL game.
"You know, you only need 1 foot down for a complete catch in the college game..."
"You know, the clock stops with a first down in the college game..."
"You know..."
I may have been living in Chicagoland for too long...
When did they become $20?!? Holy cripes!
OSU/Navy tickets purchased.
Orioles/Twins tickets purchased (Friday night).
Inner harbor hotel booked.
Can't wait!!
I know I'm probably well in the minority here, but I'd fall into the group that would rather be in Lexington than LA.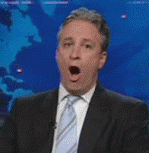 I'm the the western 'burbs of Chicago, and people around here couldn't care less about Illinois football (or Northwestern...or college football in general....the 'natives' - non-transplants - at least). A line I hear from a buddy of mine originally from northern Illinois is, "Give us your best and I'll watch them play on Sundays."
It's all Bears, all NFL, or nothing here...for the most part.
Larry Johnson Sr. has to feel like a true Pokémaster now.
I hope I'm not the only one to not get this reference...man I'm getting old.
Dumb question (I'm full of them)...
What, if any, connection does Schiano have with Urban or the program? Curious why he was hanging around for a few days.
You all should vote for McKinley because he is my great-great-great-great uncle.
If that's not a good enough argument I don't know what is.
I'm with DJ and am on the fence with this one, as well. It's easy enough (and probably cheaper) to bring your own booze into the stadium if you really want it...and these games are MUCH more friendly for families to attend compared to NFL & MLB games, IMO, despite the amount of pregame/tailgate drinking. Buuut...maybe if it would curtail some consumption outside of the stadiu, if it was available in the stadium.
I have a dumb question...has booze always been banned in college stadiums, or was there a time when it was allowed?
Follow up dumb question, because I'm stupid with grammar...shouldn't the "aren't" in this sentence be "isn't"?
"On one hand, I think it's hilarious to pretend booze aren't ingrained into the culture of college football."
RE: Shooting video virtically
I've verbally lambasted my wife and mother in front of family and friends for doing this. It's a giant pet peeve.
I grew up in Columbus, went to a little DIII school in the Chicago area and got my MBA from NIU (Northern Illinois University for those outside of Chicagoland).
I'll be covered in scarlet and gray when NIU visits the 'Shoe next year.
Go Bucks!
Nice!
I wonder if there is going to be any events that Friday night before the game like they did in Cali. If not, I wonder if there should be an impromptu 11W gathering somewheres?
Went through Ticketmaster...$85.35 for tickets in section 552...which appear to be going for $149 on stubhub right now. I'm kind of disappointed they're upper deck tickets for the price, but what are you going to do? I'm curious to see what the prices do as we get closer to the event. I'm guessing there's an initial surge on stubhub, it will cool off for a bit, surge again closer to the event, then dive as people try to unload them.
I've never been to B-more before, so I'm looking forward to the trip. A couple buddies of mine and I are making the OSU out of conference games an annual "guys trip". We went to the Cal game last year and had a blast, so I'm hoping for a repeat here. Going to try to catch the sights too...Ft. McHenry, etc. It's going to be a busy one! I'm also an evolving craft beer fan, so I'm interested in soaking up some local brews as well.
Just got my tickets, and made my hotel reservation (Brookshire Suites - hope it's decent enough).
Very pumped.
Going to try to catch the Orioles on Friday night too...may rent a car and drive out to Dogfish Head on Thursday...going to be a great trip!
Did anyone else notice how empty the Penn State basketball arena was last night (no idea what its name is)? When they were showing the highlights from Franklin at halftime they were doing an upshot that caught the very empty upper section of the arena...I know they're bad (I'm talking PSU here), but I was surprised to see it that empty.
$55 for a pair of shorts??? GOOD LAWD!
Is that binary code on MIller's sweater? Is he an IT major?
Camp Randall in 2010, after they returned the kick off for a TD, was the loudest stadium I have been in...ever.
I have this discussion with my wife many times! I have no idea. I'm 33 and have worn my Eddie George...er...excuse me...#27 jersey recently. My neighbor is in his mid-40s and has a jersey he'll still wear...
At what point do you graduate to the golf polo?
What about that one guy who looks like Chewbacca...what the heck is up with that???
EDIT: I'm assuming this is a dude...
I'll never forget that game...that was the hottest game - of any sport - that I've attended. I was in C deck with my wife, and remember the bowels of the stadium looking like a MASH unit...people strewn about all over the place just looking for salvation from the sun.
Dippin Dots saved my life that day.
Normally I never leave sporting events early...I don't care if my team is getting shelled...I paid for those seats, and being at a sporting event is a unique experience. I attempt to savor every bit of it.
I left that game at halftime
(my wife was also 2 months pregnant at the time, and I was literally sweating bullets with her being in that heat).
Uh oh...what are the perceptions??? My neighbor is an MSU alumn...some friendly cannon fodder would be great.
The suspense is killing me!