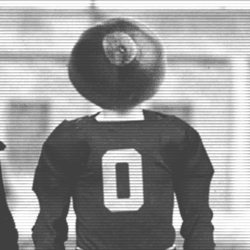 jhart
Naperville, IL (by way of Columbus, OH)
Member since 21 February 2011 | Blog
Helmet Stickers: 208 | Leaderboard
Favorites
NFL TEAM: Kansas City Chiefs
NHL TEAM: Chicago Blackhawks
NBA TEAM: Haven't watched the NBA since Jordan
MLB TEAM: Chicago Cubs
SOCCER TEAM: Hahaha...no.
Recent Activity
Did the woman Mixon punched provoke him?
[cough] Stephen A. Smith [/cough]
No kidding? Completely didn't know/forgot about that.
Thanks for the info!
Same. It would be cool to see them play in Soldier Field, but doubt it would happen against a conference opponent (e.g. Northwestern). Something like that could happen against a smaller team, such as Northern Illinois - like NIU did against Iowa a couple of years ago.
Or maybe they'd play Northwestern in Wrigley, post Wrigley renovations (Ricketts has said he wants the stadium to be able to host football games)?
Who am I kidding...neither will happen.
How did I forget the beef?
Just how one this afternoon for lunch, with both hot and sweet peppers.
A winner is me.
Down votes for stating an opinion?
BARRY No, not nothing. What's wrong with the Righteous Brothers?
DICK Nothing. I just prefer the other one.
BARRY Bullsh*t.
ROB How can it be bullsh*t to state a preference?
BARRY Since when did this shop become a fascist regime?

[/High Fidelity]
The Chicago-burb I live in recently took out red light cameras that they installed because people changed their driving habits and it was costing the town too much money to maintain...I couldn't believe it.
Red light cameras are a scurge.
Fast Food:
Portillo's...dogs, burgers, chicken, fish, ribs, salads, beer...if it's combined with a Barnelli's you can get pasta too...oh, and beer.
For people, sports are an outlet, almost a fantasy world, where a combination of joy, heartbreak and living vicariously through others exists.
This. And then some.
Sports is an amazing catalyst that can create community among people who barely know each other. It can also be a distraction when facing hard life obstacles, or a supplemental force in enjoying what life has to offer.
I had WOW! for about 3 weeks.
Their equipment was about 10-15 years behind what Comcast offered, and they were unable to get my service working after 3 visits from their techs. They continued to bill me for 2 months after I had cancelled my service and dropped my equipment off at their service center.
Comcast is equally as bad. I upgraded to their X1 platform and it took 1 month and 4 tech visits before it operated correctly - oh, and a help desk ticket to some tech support group in CO. NORAD?
I hate cable companies. I wish Verizon FiOS, or Google Fiber was available where I am. I've heard good things about them.
I'll give you my car when you pry it from my cold, dead hands!
Don't be that asshole...
I see what you did there...clever.
Oklahoma's $75 million Headington Hall is steps away from Memorial Stadium and includes suites for more than 500 students. Over 100 of them happen to be football players, who can enjoy the game room, 75-seat movie theater and the Sam Bedford Training Table.
Who's Sam Bedford? ;-)
Not sure if you have a kid, but if you do his book is one of the funniest things I've read...
http://www.amazon.com/Someone-Could-Get-Hurt-Twenty-First-Century/dp/159240832X
Drew Magary over at Deadspin has a Hater's Guide to the World Cup. He doesn't have much for Ghana, but this:
Ghana: Hey, they knocked us out of the last two Cups! THAT IS BULLSH*T AND THEY WILL PAY. Don't you warthog-eaters know we're the greatest country on Earth? USA! USA! USA! USA!
The rest is humorous light reading, if you're so inclined: http://screamer.deadspin.com/the-hater-s-guide-to-the-2014-world-cup-1588867715
The quest for a third straight perfect regular season will end midway through in 2014, as OSU will serve as the sacrificial lamb for a rising Penn State team that will be the best team not playing in a bowl game this fall.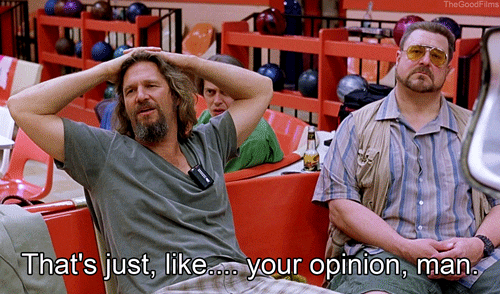 1. Beer
2. Individual folding seats
3. Student Seating in both end zones & 25 yard line & in
4. Maximized Wi-Fi and cell phone capacity
5. Over hang/roof around C deck to provide shade (retractable teflon fabric, maybe?)
6. No more Seven Nation Army (something unique to Ohio State can be crafted)
7. More/improved vendors and restrooms
I've been out in CA a few times in the fall...it's surreal to wake up and have the games on already.
One of the things I hate about living in Central Time vs. growing up in Eastern Time...those "nooners" (11 am games) start soooooo freaking early.
The 1947–1949 Freedom Train was proposed by Attorney General Tom C. Clark as a way to reawaken Americans to their taken-for-granted principles of liberty in the post-war years.
I can see a need for this today.
http://www.daddyncompany.com/
Wow.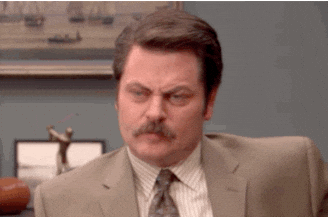 So am I the only one who had to look up the definition of alacrity?
brisk and cheerful readiness.
Awesome flashback with the GeoCities reference...I admit, I had a website there myself that I created after "teaching" myself HTML from a book. Just have to say, Cigar Man is an HTML baller - he has frames on his site! Hey-oh!
Very true. I view Chicago as it's own entity almost, when compared to the rest of the state. I know that once you get outside of the collar counties there isn't much love for Chicago - especially in central & southern IL.
Hilarious. I was just going to say the same thing. Glad I checked existing comments first.
I've lived in Ohio, Kansas, Oklahoma, Virginia, Indiana, Wisconsin and currently Illinois. Out of that group Ohio, far and away, leads the pack with state pride. I do think that Ohio is second to Texas in this category (CA & NY transplants aside).
People in Illinois have no pride about this state - for good reason.