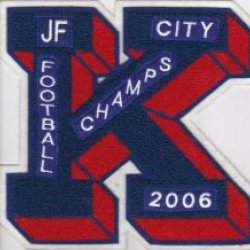 JFKBuckeye
---
Member since 27 August 2013 | Blog
Helmet Stickers: 87 | Leaderboard
Favorites
SPORTS MOMENT: OSU 2002 National Championship
COLLEGE FOOTBALL PLAYER: Ted Ginn Jr
NFL TEAM: Philadelphia Eagles
NBA TEAM: Cleveland Cavaliers
MLB TEAM: Cleveland Indians
Recent Activity
Forum Post
53 minutes ago
That Eddie Griffin story is so sad. He was a very talented guy that ultimately lost the battle within himself with his inner demons
I attribute this to people to being blind because CLEARLY that is the same woman in all 5 pictures. I would also say that people who didn't understand have a poor sense of humor.
Idk Dips this video made it on Sports Illustrated it might be the real deal, then again we've all been fooled before by hoaxes lol.
Very disappointing to hear. That young man gave up his quality of life representing that university on the football field. He deserves better than this. Totally classless move by Rutgers.
Greatest name of all time!
Thon Maker's game has a tad bit of Kevin Durant in it. GET HIM HERE!
Dareus "Superman" Hiley. Was better with the ball in his hands than Ginn.Ted Jr idolized Dareus although Ted eventually became the higher ranked player
If you've been cited for underage drinking once the smartest thing would be to not drink at all. Teenagers tend to be knuckleheads so I would expect him to drink again anyway, but to be caught again? That's stupidity! I imagine he had to be out in public. How hard is it to have a drink in a private setting?
Marshon went from top 50 to out of the top 100 smh. There is no way he should've slipped that far. From what I understand I heard he impressed folks down in San Antonio as well as Erick Smith
Lol Northrop is a military contractor. They manufacture aircraft for our government
Yes Cleveland does have them, but not at every intersection. East Cleveland has a high volume of themfor such a small community
After earning NFL money he could always enroll in school again down the line to earn his degree
I haven't said anything about play calling all year because we've done nothing but win, but Tom Herman has not impressed me at all. Very unimaginative and predictable
Lol you guys have to read the "many recruits" link. Their fans believe its going to be a sea of scarlet up there and that they have absolutely no chance of winning on Saturday hahaha! I ALMOST feel bad for them lol. #GoBucks
Very disappointed about Eli Apple. Seems like a red shirt candidate
I know everyone is excited to see our young offensive talent as am I, but I've been anxious to see these young defenders in action. We've always had great defenses but never had this much elite athleticism and speed on defense!
Well said! Couldn't have said it any better myself lol
I'm excited to see my guy Chris Carter get on the field. Not too many JFK Fighting Eagles have played at this level. Go Fighting Eagles! Go Big Chris! And most importantly go Buckeyes!