jeremytwoface
Newark (via Newark)
Member since 19 December 2011 | Blog
I work in an office. I love OSU sports. I also love pizza.
Favorites
SPORTS MOMENT: When The Iron King, Cardale Jones, First of His Name, Poacher of Badgers, Controller of Tides, Slayer of Ducks, Troll Sultan, and 12th Son of Ohio led The Buckeyes to their first National Championship in 12 years
COLLEGE FOOTBALL PLAYER: Please see above
COLLEGE BASKETBALL PLAYER: Aaron Craft #SWOON #ManCrush
NFL TEAM: Cleveland Browns
NHL TEAM: Columbus Blue Jackets
NBA TEAM: Cleveland Cavs
MLB TEAM: Cincinnati Reds
SOCCER TEAM: Columbus Crew
Recent Activity
Happy Friday old friends... Just passing through. I hope all is well.
Man I need to come around here a bit more often...
I'm just a boy standing in front of a girl, asking her to love him.... Edit: Also, have you always been a mod???
Yeah that's about what I'm looking at now... not sure I could swing that lol
He's a damn a good player. If he does get traded, I hope The Crew have a good replacement lined up. He fit pretty perfectly in Berhalter's scheme.
Yeah not looking good for Kei... I'm all for speaking your mind but there's a time and a place for it.
Gregg Berhalter has suspended Kei Kamara for the Colorado match. He expects the striker to remain on the team. #CrewSC

— Andrew King (@AndrewKingMLS) May 10, 2016
Kei Kamara says his suspension is "not at all" warranted. "I didn't agree to it." Says he won't stop speaking his mind. #CrewSC

— Andrew King (@AndrewKingMLS) May 10, 2016
This was hilarious and actually happened. Obetz was today. https://t.co/dRU8efGXPe

— Andrew King (@AndrewKingMLS) May 10, 2016
I agree. They would have to trade for another forward... Or at least have someone else lined up to bring in to replace Kei.
I'm actually more worried about him NOT getting traded now and then this team going downhill because the chemistry is terrible.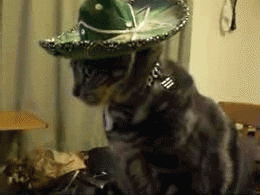 Yeah Kei is not young... But he still has a few good years left in him. That's why they signed him until 2018. He's one of the best players in MLS and they want to trade him. It has to be bad.
I'm a little on both sides here... I think Pipa should have given the PK to Kei. He was sitting on his first MLS hat trick. But Kei definitely shouldn't have lashed out afterwards. He came out looking like a little baby complaining that he's not getting the ball enough. He even referenced the Golden Ball from last year.
It's hard not to think that the reason there are some issues is because they are struggling out of the gate. We'll see how good of a coach Berhalter is in the weeks to come.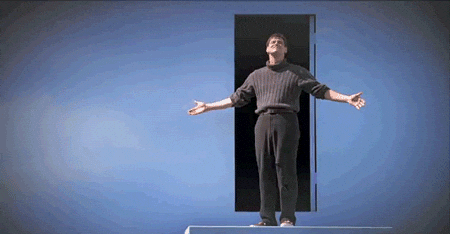 Kei came across as a selfish baby with his remarks after last game... But he's one of the best goal scorers in the league. If they are seriously considering trading him, the situation must be a lot worse than I thought.
It stands for "Designated Player"... It's a weird rule in MLS where each team is allowed 3 Designated Players.
In basic terms, these players would not be considered in the teams salary cap. This allows teams to sign star players without compromising the salary cap. There's more details than just that but that's basically what it means. So Grant is saying that a lot of teams already have the max number of DPs so they wouldn't be able to trade for Kamara.
Ha.. yeah I'm sure that was on porpoise.
Right... I can just picture his head blocking the "2" in that picture. They will be unstoppable.
Oden himself might be one if his sources... They are pretty tight I believe.
It's a lot of work... That's for sure.
We got pretty lucky with Baby Twoface. She's a pretty good kid so far.
Beautiful kids gentlemen. B2F has had a number of falls herself but nothing she didn't get right back up from. I feel like she's so insanely fragile but she takes hits better than I probably would.