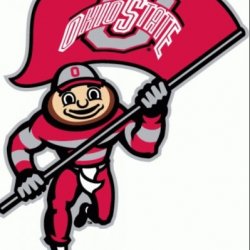 Jeremypreemo81
---
Columbus (via Warren )
Member since 12 February 2014 | Blog
Helmet Stickers: 193 | Leaderboard
Favorites
SPORTS MOMENT: 2002 Natl Championship Game
NFL TEAM: 49ers
NHL TEAM: CBJ
NBA TEAM: Cavs
MLB TEAM: Tribe
SOCCER TEAM: Man U
Recent Activity
I cannot wait to see the revamped Defensive unit that takes the field this year. I expect big things. The havoc caused by our D-line should create a lot of opportunities for our secondary.
Ppl shouldnt leave Hartline out either. Dane, Gonzo and Hartline...i'd be thrilled with any of the 3 on my team. They are without a doubt the most reliable wideouts we've had IMO
This kind of recruiting is good for the B1G as a whole. Glad to see progress
hahaha I guess we know how Commander feels about it
We got some grown men on our D-line, B1G teams better hope their O-lines eat their Wheaties before playing us.
The picture in this article-I am all in for good sportsmanship but just not for SCUM I am not sure I would've helped Devin up after I hit him.
This stinks, I really liked how he controlled the secondary. Big hitter D Whitner V 2.0- best of luck to him
Orlando Pace vs Korey Stringer!!!!!!!!!
hahahah I wish I could upvote this 10 more times
This kid has a lot of potential. I think he would look good in a Buckeye uniform. Pass catchers must block down field for us to be successful in the run game and he defintely does not mind blocking.
Love the Sam Thompson video-
Give it time, he will be a Buckeye for sure
I like the Rogers kid from Massillon. It doesnt appear like he is running fast but he was always getting separation and I really like how he catches the rock in traffic. Looks like a Buckeye to me
I agree with most of you, glad to see them in the B1G and congrats to them, more Ohio kids doing work.
Wish Malik the best, love to see Ohio kids doing well as long as it isnt against us.
This right here is what you want to hear out of players
"Jones on being the backup: "I have always been told the backup quarterback is the most important position on the team. As far as a gap between Braxton and myself, or Braxton and J.T [Barrett], that is for the coaches to decide. I have to keep getting better off the field and improving my game."
Now thats a player who has bought into the system.
From the day he committed to UNC I've had an odd feeling that he would flip, I said it in the Chris Clark committs to UNC post. I don't think he flips to OSU but I cannot see him playing there....just a feeling I guess
Great video on J Newsome. Happy to see he turned it around and got his life back on track
LOL whoever it was-killed the keyboard. It probably doesnt work today
I hate to admit it b/c they have done some pretty good things for us while on the field-but I am ready for the younger WR's to play. I think Spencer and Smith have had their fair chance and they've done some good things but the lack of production at that position has to be a reflection of them. I think there is a lot of talent waiting behind them and its time to let them play
@PDAN-amen brother. Nothing else left to say after that