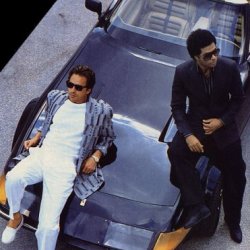 JeffCoBuck
---
Member since 21 June 2012 | Blog
Helmet Stickers: 275 | Leaderboard
Favorites
COLLEGE BASKETBALL PLAYER: Dennis Hopson
NFL TEAM: Cleveland Browns
NHL TEAM: Columbus Blue Jackets
NBA TEAM: Cleveland Cavaliers
MLB TEAM: Cleveland Indians
SOCCER TEAM: What's soccer?
Recent Activity
"I like conference play because it means half of the SEC loses." Well done.
For pizza, have to throw in Giannamore's in Wintersville, across from Indian Creek High School. Valley style pizza, cheese last, square pieces, all that... haven't introduced it to anybody yet that didn't love it.
Hot Dog Shoppe in East Liverpool has really good dogs. The chili is good, and they have a hot sauce station with about twenty different sauces from which to choose if you want your hot dog to have a little extra kick.
Agreed. As a former wrestler and now coach, I appreciate the attention to this sport here at 11W.
Why Aren't You In Bed Yet, airing at 8 PM, had me rolling.
Both of my grandfathers served during WWII (one in the Army and the other a Marine: the Marine served on Iwo Jima), and they died almost a year apart, my second grandfather passing in June 2009. He was diagnosed with an inoperable brain tumor in March of that year. He was in the hospital about a month and a half before his passing, and my family went to visit him. I wish I'd have had a recorder of some kind, because he opened up to me in a way in which he never had before. I can't remember 75% of the stuff he revealed to me. One thing he said, though, that I will ALWAYS remember, is that when I asked him about being a hero, he said, "No, I'm no hero, none of us were: we were just doing our jobs." That attitude, and the ones expressed above ("I'm no hero the real heroes are the ones who didn't come home", and "I wasn't a hero but I served with many who were") is EXACTLY what makes them heroes. Doing the job that needed to be done, but totally understating their own role in getting that job done. I will enjoy the day, but my mind will float periodically to those who died making the ultimate sacrifice. And thank you for the article. I really appreciate hearing about these types of back stories, especially with a Buckeye angle.
Thank you for saying everything I was going to say.
Nice point-by-point deconstruction of Rosenberg's thoughts. And I love the passion, especially at the end.
My brother was at OSU when the Blue Jackets first started playing. I remember going to visit him and everyone was excited about the new NHL team. I even bought a couple t-shirts. I've casually followed the Jackets through their history, but I'm 40 minutes from Pittsburgh so my coverage is all Pens all the time. I've followed a number of Blue Jackets-related Twitter accounts this year, though, and I'm genuinely excited for the Jackets. I will be watching the series starting tomorrow and rooting for the Jackets! Go CBJ! #BattleOn
If OU has a prior-head coaching requirement, I'd like to see Jeff Boals go to Huntington and lead Marshall (if he decides to leave, of course). He was an assistant there once, and Marshall is a sleeping giant (for who their conference is and school size) in basketball. Everyone seems to think they've become a football school with Moss, Pennington, and those guys, but a couple years back, when it looked like their basketball program might be turning the corner, the crowds started coming out in droves. Boals could do worse than to head down US 23.
I'll be honest here - I am not at all surprised that Ohio State lost yesterday. They looked so disjointed and disinterested the past few weeks that if you didn't see yesterday coming, then I don't know what to say to you. But there is no call ever to confront someone in an irrational manner, especially the losing team itself, after your team wins a ball game. I want to share with you guys something that happened to me after an Ohio State loss.
I attended the 1996 Citrus Bowl in Orlando following the '95 season, the bowl in which our beloved Buckeyes played the Volunteers from Tennessee. Eddie had just won the Heisman, and the Buckeyes had an explosive offense that season, but they just couldn't get anything going that day (due in part, we all later found out, to the fact that Cheatin' Phil Fulmer and UT wore illegal cleats on a day where the rain was constant and steady). As a result, Ohio State lost, 20-14. Eddie rushed for "only" 99 yards in that game, and walking out of the stadium that day, dressed in all of my Ohio State gear, I heard from no shortage of people walking down the concourse that the Vols fans knew that "Peyton wouldn't let them down next year when he won the Heisman like Eddie did the Buckeyes this year." I heard this more than once, but I wouldn't take the bait. (Side note: from everything I can see, Peyton Manning is a great guy, but because of those loudmouthed braggarts, I hoped Peyton wouldn't win the Heisman, ever, which he didn't. It obviously hasn't affected his professional career, so Peyton ultimately wins, I won, and the UT fans didn't get to see him hoist the trophy. All good, lol.) But as we exited the stadium, I got separated from my party and ended up having to walk around the entire stadium just to find where we were parked. Let me remind you, it had rained all day, and I was dressed very obviously in Ohio State gear. It was taking me so long to find where we parked that the stadium lot was practically empty. As I was walking and trying to find where the car was, a big conversion van drove about two feet from me (I kid you not) and hit a puddle of water so hard that it drenched me. Let me remind you again, the parking lot was EMPTY. This van could've taken a wider berth around me or even dropped speed to avoid drenching me, but it hit the puddle full on, and I was SOAKED. It was a van full of UT fans, and that moment right there sealed the deal for me. (1) I wish nothing but a pox on UT and their school for the poor treatment sent my way that day, and I have enjoyed the struggles their football team has endured the past few years, although you will never catch me rubbing a Vols fan's face in it. (2) I would never, EVER, resort to douchebag status in the face of a losing team's fans, players, or supporters, because I remember quite vividly how I was treated after that game. Should the UT fans not have been excited that day? Of course not. They had just beaten the team that was a hiccup to scUM away from playing in the Rose Bowl and a potential national championship with the current Heisman trophy winner on it. Had the situation been reversed, I'd have been pumped, too. But there was ZERO excuse for what happened to me that day. By the same token, should the kid in the GIF not be excited because of what happened yesterday? Of course not. His school just knocked off the biggest school in the state with the biggest budget, the highest profile, and the widest reputation. I don't begrudge him excitement at all. But you will never be able to convince me that he was justified in dashing to the railing and screaming like a petulant child in the face of the losing team as they exited the floor. There is no excuse.
Loved Donkey Kong. Also loved Outrun. I thought it was so cool that you could choose your own "radio station" before driving. Does anyone remember Heavy Barrel? You had to work through various levels, killing enemies and picking up components of a super weapon as you went, and after you collected them all the game would pause, the voiceover would yell, "Heavy Barrel!", and you basically laid down a scorched earth policy for the next 30 seconds. Loved that game!
Wow, Sledge Hammer. Can't believe anyone else remembers that show. My dad LOVED it.
1. Miami Vice. I am watching it again on Netflix, and while some episodes are admittedly trending to the side of cheesiness, more than a few hold up very well today. Listening to Jan Hammer's music is a plus, and his choices of contemporary pop from the time, listening now as an adult, were inspired. Another thing about this series - it was popular enough to air on Friday night. A lot of networks today won't put their strongest series on that night, but Miami Vice was so popular that people stayed home to watch it.
2. The Dukes of Hazzard
3. Knight Rider
4. The A-Team
5. Family Ties (loved that they were from Columbus!)
5A: Growing Pains
Honorable Mention: Airwolf, The Facts of Life (Blair Warner, be still my heart)
Exactly. When we were at the match at Perry, I noticed the school had a great big wall-mounted tribute to Steve Luke, complete in a M*ch*g*n singlet with the block "M" at the top. I certainly can't fault the school for recognizing one of its own as an NCAA champ, but I would have much rather seen him immortalized in the Scarlet and Gray. Doing things like this and branching out really gains positive exposure for OSU's program and hopefully goes a long way toward achieving the very thing you mentioned, keeping Ohio's top wrestlers in Ohio.

I learned back in November that they would be at Perry High. My dad is a Perry alumnus, so it was doubly cool for me, getting to watch the Buckeyes and be in my dad's old stomping grounds. The Buckeyes looked great, needless to say. Nick Heflin getting a standing O after his match was pretty sweet. It was a good night.
Hallucinate, desegregate, mediate, alleviate, try not to hate, love your mate, don't suffocate on your own hate...
I'm surprisingly calm, as well, oddly enough. Heck, in my younger days, my dad bought me one of those foam "Ohio State Bad Call Brick"s to abuse whenever something bad because I usually allowed my emotions and temper to get the best of me in situations just like last night. Maybe it's the perspective of age or something, but I'm OK. As someone else up the comments section said, we hadn't lost a game in almost two calendar years. We had a shot to win our conference (about ten other B1G teams would've liked to have been there last night). But more importantly, this game didn't take food off of my table, money out of my paycheck, or health from my family. It was just a game. As sure as I am that Urban and the guys "want to make the Great State of Ohio proud", they needn't worry - I'm a proud Buckeye anyway. Crap happens.
Now, had this been last week's Game we were talking about and we lost, you could disregard the entire first paragraph. J/K. Maybe.
Anyone else think ABC should use that as the intro tomorrow? Holy crap.
I was in the tenth grade when this Game occurred, and I didn't have my hopes up. I was still devastated from the year before when Harbaugh guaranteed the win and then actually got it, IN Ohio Stadium of all places. Combine that with the crap taco most of the '87 season had been, culminating in Bruce's departure, and I was not optimistic. Seeing those guys standing on the sidelines in their "EARLE" headbands was just awesome. Then we fell behind 13-0 and it was playing out just like I thought. So glad the Buckeyes came back and stuffed those Weasels in their own house. Oddly enough, that was the last Buckeye win in the Big (Out)House until some guy named Tressel was the coach in '01.
Yet another one hammered over the wall and outta here, Ramzy. I hate to say the same thing after all your columns, but holy crap - you nail it every week.
I would love to say more, but I'm on lunch break and don't have the time, but let me boil it down to this: the unfair and inconsistent treatment Ohio State is getting nationally is beyond ludicrous. If they are somehow shut out of the BCSNCG (which is looking more and more likely without help), I pity whomever the Buckeyes play in their bowl game. Urban will have these guys worked into such a lather they won't be able to see straight. As far as missing the forest for the trees, not this guy. This season has been awesome from Jump Street. Go Bucks.
I have been an Ohio State fan my entire life (I was born at University Hospital while my dad was in dental school at tOSU), but the way things worked out, I ended up attending Marshall University from 1992-1996. I knew literally nothing about the plane crash when I got there, but after having spent time there, I can say that 43 years later, it really does still affect people in Huntington and at Marshall. When I was there, it had been 22 years since the crash, but it still impacted many, many people in the community. Not that everyone walked around moping all the time, but you could just tell that it did. When you're 20 years old, as I was when I enrolled at MU, 22 years is ancient history. As I've gotten older, I can see that twenty-two years was still close enough to the event to be painful. Being there really helped me to appreciate just what the school and city endured. Ohio State will always be my #1, but Marshall and The Herd are my #1A.
As far as people who say, "Geez, it's been 43 years - let it go," or "You've mourned long enough," (not that anyone that has commented here has said anything like that, but I know some people feel that way), let me assure you that the tragedy is part of Marshall's fabric. It wasn't just members of the team and coaching staff - there were boosters and community leaders on that plane. It devastated the city as well as the school. It's one thing to begin a football program from scratch because you want one. It's another thing entirely to start one because you lost most of it due to a catastrophic tragedy. For Marshall to rebuild when many thought they should just walk away from the gridiron, and then to achieve the heights of success they achieved in the '90s is the ultimate comeback story. That's why Marshall doesn't run from the story or get tired of it. It's part of who and what Marshall is.
In closing, I want to tip my cap to the Eleven Warriors staff for drawing attention to this. Ohio State and Marshall are in two different places, competitively. Ohio State draws a bead on the national championship every year, while Marshall's goals are less lofty, although not less important to them. It would be easy for an Ohio State-dedicated site to not bring it up at all, but you did, and I think it's great. I love that I get to watch/follow Braxton Miller and Rakeem Cato every Saturday. I am very spoiled by outstanding QB play.
There were some artistic liberties, as you said, but they do not take away from the story itself. In my estimation, though, the actual story was about as Hollywood as you can get. The story wrote itself. The game-winning play against Xavier really did happen on the final play of the game and zeroes on the clock. The players that the coaching staff grabbed off the campus and the volunteers who came out to keep the program alive, some of them really did know almost nothing about football. For example, after the final TD, the field goal kicker found Coach Lengyel, wide-eyed and panicked, and asked him, "Coach, Coach! Don't we have to kick the extra point?" I really thought they should have worked that into the movie somehow, to underscore the obvious youth of the team in '71. There was some really naivete and inexperience among the Young Thundering Herd. If you can find it, I recommend watching "Ashes to Glory". It's an Emmy-winning documentary about the crash, the next season, the success they attained years later.
The cops on the bikes with the bells gets me every time.
Also - "Butt shot?" "Butt shot."