jedkat
---
Member since 26 December 2011 | Blog
Favorites
SPORTS MOMENT: MNC 2002. Celebrating in the stands.
COLLEGE FOOTBALL PLAYER: Gonzo
COLLEGE BASKETBALL PLAYER: Scoonie Penn
NFL TEAM: ugh, Bengals
NHL TEAM: Islanders
NBA TEAM: yuck.
MLB TEAM: Reds
Recent Activity
Jar Jar Binks, Sith Lord:
Here I will seek to establish that Jar Jar Binks, far from being simply the bumbling idiot he portrays himself as, is in fact a highly skilled force user in terms of martial ability and mind control.

Furthermore, I assert that he was not, as many people assume, just an unwitting political tool manipulated by Palpatine-- rather, he and Palpatine were likely in collaboration from the very beginning, and it's entirely possible that Palpatine was a subordinate underling to Binks throughout both trilogies.

And finally, given the above, I will conclude with an argument as to why I believe it is not only possible, but plausible that Jar Jar will make a profound impact on the upcoming movies, and what his role may be.
https://www.reddit.com/r/StarWars/comments/3qvj6w/theory_jar_jar_binks_was_a_trained_force_user/
SPOILER:
I used to do a lot of fly fishing for large mouth when I lived in Ohio. Top water poppers are fantastic and the fight is great!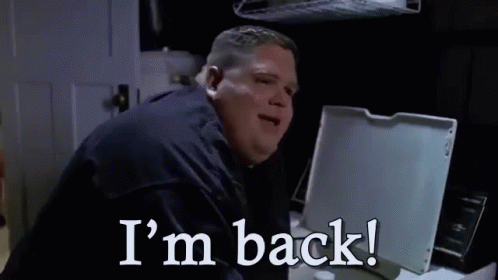 I Heard a great story on the Audible about Brent:
He's always been into gambling, that's no secret. When he started his career there wasn't social media, 300 reporters or 12 stations covering events all the time and thus it was much harder for people to bet last minute on games. This is why he would start every broadcast with "you are looking LIIIIIIIVE at *insert stadium*". It was a way for him to let people know exactly what the weather was like right before kickoff so they could make last minute bets accordingly. He was initially doing that directly for the Vegas folks, but it eventually became his calling card.
That's not to say he didn't have passion and love for the games, but it was always Vegas first.
Kind of neat.
Loves
Correctional
Topics
LOATHES
CULTIVATED
TEANAGERS
Et Tu Newman?
One additional "travel" thing I forgot regarding getting around the parks. The only park you absolutely have to use a bus to get to/from is Animal Kingdom. Echo everyone who said Safari is a must. I'll doubly echo getting in the morning and/or evening around actual sunset.
You can skip the buses for the rest of the parks for something different - assuming you have park hopper and can switch parks during the day. Use the monorail between Magic Kingdom and Epcot. It's less crowded (usually) and much more exciting for the kids.
A lesser known travel option is you can take a boat between Epcot and Hollywood studios. It provides a different view point and leaves Epcot every 20 minutes. You need to exit the park between France and England in the World Showcase and the dock is right there.
Kids are going to love it.
Are you doing the magical express? I think you still have time if you aren't and it's free.
If you want to wow the kids (or the better half) you can always do an in-room celebration.
Happy to answer any other park tips (early morning/evening magical hours etc..)
There are two distinct halves of Riverside as well - alligator bayou and the mansions. The bayou side is much more in the woods (bug warning) and can be a longer walk to the main hotel area. So if you get put in that side and aren't feelin' it you can always request to change rooms - which we've done many times and it's usually no hassle at all.
I would honestly recommend checking to see if they have any rooms in the Acadian House. IMO it's the best location at Riverside for being away from "all the foot traffic" but having a quick 4 minute walk to the food. Additionally it's very close to the kiddie pool + bar and also a quiet pool right next to it.
lastly on the rooms - If you really want to impress - both Oak Manor and Parterre place are all jazzed up "princess rooms" if you want to upgrade.
Riverside also has 4 different bus depots so make sure to check out where you're staying and which depot is closest to you. You'll need this for when you get dropped off. I always recommend getting picked up to go to the parks at the front of the resort in the main bust depot.
Keep an eye out for evening movies several times a week being shown on the lawn between Magnolia Terrace and Oak manor. Usually disney movies with free popcorn and blankets. They also do campfires at night.
MapAdditional fun can be had by way of Horse and Carriage rides that go through both resorts.
One of my favorites - stayed there in September. French or Riverside - I've stayed at both?
Not many people are aware, but at Riverside they have a 'fishing hole' that's tucked away in the center island where you can do old school cane pole fishing for like 6 bucks/30 min. If you ever need a break in the morning it's a great way to relax one morning and get some quality kid time. Mostly bluegill and sunfish but occasional bass as well. open from 7:30am - 2pm I think?
Did you guys go all out planning or are you winging some of it?
Huge Disney fan - I'll answer any questions I can (kind of a slow day here).
Where are you staying?
Pro tip: Download the App if you haven't. It's crucial for getting all the info you need and/or making changes in real time.
You're not in T-Town any more, kid. BMOC doesn't fly w/the NFL. Have fun trying not to carry team bags.
Man, I remember being so stoked when he signed thinking he was the next big thing. Got your degree, mission accomplished.
It'd be interesting to see for sure. Maybe I just remember the Indiana game and Jalen going off that has be thinking they resulted in more 10+ yard completions.
Obligatory #ESPNSUX because it's you...
(Yes that's sarcasm italics and elipsis)