jedkat
---
Member since 26 December 2011 | Blog
Favorites
SPORTS MOMENT: MNC 2002. Celebrating in the stands.
COLLEGE FOOTBALL PLAYER: Gonzo
COLLEGE BASKETBALL PLAYER: Scoonie Penn
NFL TEAM: ugh, Bengals
NHL TEAM: Islanders
NBA TEAM: yuck.
MLB TEAM: Reds
Recent Activity
He's a tackling machine because he has
Curious as to where he ended up in the rankings
I shouldn't be cracking up over the fact that Jones' first 4 highlights end with the opponent not moving after the play or writhing in pain but dang son.
For both:
Who had the longest commitment that you had to sit on before it became public?
whats the craziest negative recruiting story you've heard this cycle?
Are there any commitments that were much harder to keep behind the scenes then we were led to believe?
thanks for all you do!
Or, you know, hiring the entire High School a recruit is from...
It's Meg the redux on BTN right now yeesh.
As someone living in NYC: "Sigh, that's a bargain for 2.3"
see: Zeke, Bell, Dodson, etc...
Damn y'all. See everybody on the other side

— The Afro Duck (@OSUAfroDuck) January 27, 2016
Then again....

Blue N Bama
[Blue N Bama's picture]
Joined: 10/16/2014
MGoPoints: 850
I would argue

that these kids even find themselves in greater position to be successful following this. In many cases they recieved more offers at schools that they could be successfull at and see potentially more playing time. Still getting a free education.
At least one Mgoposter has the right idea..

Zarkin Frood
[Zarkin Frood's picture]
Joined: 12/12/2014
MGoPoints: 39
Out of hand?

Prior to JH we would have looked down our noses at this type of recruiting. The time has come to either accept that we were all full of shit, or call out JH for shitty practices.
Irish he played basketball at OSU.
PLEASE tell me that was intential
That's their code word for boosters.
I believe birm just alluded to the staff wanting him and they're trying to figure out numbers to make it work.
Strange thing to be "Leaders and Best" at for sure...
I believe the phrase is "he was de-offered"
I'm ten. I wish his name was Peter.
YEAUXLEAUX!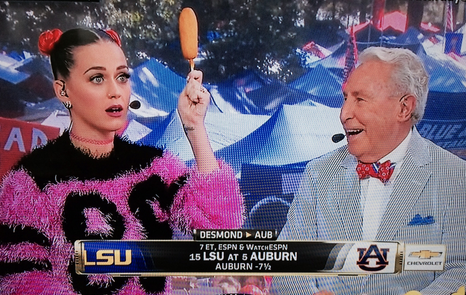 before any decision is made public.
hmmm....
Listen here McSassy Pants!
The one to Jalin that He got held on. That was perfect and would have been a TD.