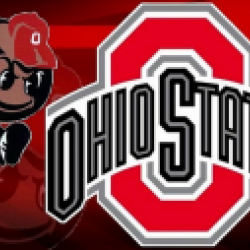 JDunc686
---
Member since 23 January 2014 | Blog
Helmet Stickers: 774 | Leaderboard
Favorites
COLLEGE FOOTBALL PLAYER: AJ Hawk
COLLEGE BASKETBALL PLAYER: David Lighty
NFL TEAM: Cincinnati Bengals
NHL TEAM: Columbus Blue Jackets
NBA TEAM: Cleveland Cavaliers
MLB TEAM: Cincinnati Reds
SOCCER TEAM: Columbus Crew
Recent Activity
Florida State recruiting rankings via 247 sports:
2010: 7th
2011: 2nd
2012: 3rd
2013: 10th
Ohio State recruiting rankings via 247 sports:
2011: 7th
2012: 5th
2013: 2nd
2014: 3rd
I think the recruiting is falling right in line for a team with National Championship aspirations
I think the staff has been extremely selective with offering scholarships to LB's for this class, just look at what it took for Conner to get an offer.
I haven't heard much talk about Gustin and OSU, I know he is supposed to be an extraordinary athlete. Have you seen anything about him being recruited by the Buckeyes?
I don't think Chicago can choose to swap their pick for the the pick the Cav's own through the Heat.
I just saw the protection stipulations on the pick, that does add another element to everything.
Edit: Just saw that the pick is top-10 protected through 2016 and unprotected in 2017.
This could be key to not having to trade Wiggins in a deal for Love. That pick could be gold if Bosh leaves Miami too and the Heat absolutely fall apart this year.
I'm with you on this, I work every other Saturday and don't get off until 7. Even if the game starts at 6 I can DVR it and catch up through timeouts and halftime. Obviously I can record earlier games as well but there is a greater chance that someone spoils it for me once the game is over.
I understand that this is just your opinion, but those are some pretty harsh accusations and strong assumptions.
Script Ohio! Well played, sir lol
Regimen vs regiment...good work Gym Rat Insider
I'm picking up what you're putting down
Can't believe nobody has said anything about him being "fluent"
He was part of the 2012 recruiting class, he took a RS last year, he will be a RS Sophomore this season.
Dunn would be a RS Junior, I believe.
I'm going to pretend like that second sentence does not exist
I'm still too excited to start thinking analytically about these things
From what I understand you have flown a little under the radar since you play for a pretty stacked high school team; that said, what are your goals for your senior season and do you feel like you have a little bit of a chip on your shoulder?
Might be fun to compare to the 2013 class on defense
DL: Bosa, M. Hill, Munger, Price (DT at time), Sprinkle and Lewis
LB: Trey Johnson, Mike Mitchell, Christopher Worley
DB: Vonn Bell, Apple, Conley, Burrows, Jayme Thompson, D. Lee (S at time)