JDT75
---
Member since 07 February 2013 | Blog
Recent Activity
Having grown up (and now living) in New York, I've been a life-long Yankee fan. As an OSU grad, of course I live and breathe all things Buckeye. I'm often accused of only rooting only for teams that are traditional winners. Thank God for my Buffalo Bills and Sabres.
Fourth of July would have been better timing! I can't wait (don't tell anyone)!
I did, for two years. Great memories! It's a different game now.
Born and live in Upstate New York. Attended OSU late 80's, early 90's...lived in Bucyrus for a year after graduation (don't ask). Active in the area alumni club, get back to at least one football game every year plus alumni events.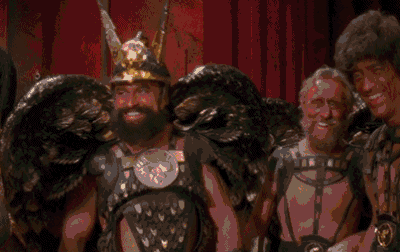 Escape from Witch Mountain
Flash Gordon
Meet the Robinsons
Flushed Away
I also love Lou and appreciate his defense of OSU and the Big Ten, but...he was starting to sound like a marble salesman with a mouth full of samples. I often used my TV's closed caption feature to understand what the hell he was saying.
I have an usher's armband and security pass from the OSU @ Navy game in 1930. The armband has autographs from four Buckeye players, three of which had a huge impact on the OSU 27-0 win. Two of the autographs are Ohio State legends Wes Fesler and Dick Larkins. I've talked to the archivist at OSU and have offered to loan it to OSU for upcoming events/exhibits.
Here is a link to images: https://osuvsnavy1930.shutterfly.com/pictures/8
Thanks to all who responded. I have items, including four Buckeye signatures, from the 1930 game @ Navy. Big name guys including Wes Fesler and Dick Larkins. I'd love to know if it has value...I've offered to loan it to OSU for any future exhibits.
Of course the Buckeyes won 27-0.
My guess is the next team in will be a current BIG member. The rumors always point to Sparty, N'Western or the Gophers (believe it or not).
Ditto...
For you youngsters...
1991 Stating OSU Hoops Line-up...27-4 record
Jamaal Brown
Mark Baker
Perry Carter
Jim Jackson
Treg Lee
Here is how the conversation went. In my mind anyway:
Drayton - "Son, I'm leaving OSU to become the RB coach of the Chicago Bears."
Weber - "Shucks, you were the ONLY reason I wanted to go to Ohio State."
Drayton - "You know...we won the national championship this season."
Weber - "Really? That's pretty neat."
Drayton - "One thing is for sure, I'll have less talent to work with in Chicago. Our only decent running back, Matt Forte has two-three years left at best."
Weber - "Continue..."
Drayton - "Just sayin'...the Bears will be looking for a running back like you in just a few years."
Weber - "Soooo...if I go to OSU, I'll win multiple championships AND ultimately get to play for you in the NFL?"
Drayton - "BINGO. Deal?"
Weber - "Deal!"
Carlos Snow or Raymont Harris...let Weber decide.
He did, in fact have a decent N.C. game, but he also showed (or maybe the Oregon system did) a weakness in the red zone yet again. I like him and think he is very talented, but I don't see him as the field general type to lead an NFL team. E.J. Manuel, not nearly as good but also a great athlete, had that issue in his starts for the Bills. Maybe with time, both will develop that skill.
Wait...shouldn't Virginia Tech be #1?
Yea...yea...that must be true. Bo Pelini was also in on the deal. After Nebraska lost to Wisco, he knew Nebraska was out of the running for the championship game so he threw the Minnesota game knowing that would get him fired, resulting in Oregon State losing Riley and opening the door for Gary Anderson to jump ship from Wisco. It is all so freaking clear now!
Having two returners also opens the door for tomfoolery and shenanigans. Options, throw backs, reverses and the like.
I think they should only consider UM grads...I offer the following suggestions:
James Earl Jones - If it doesn't work out, he can become the greatest stadium announcer EVER
Ann B. Davis - Knows how to clean house. She did passed away this year...still could be an improvement.
Lucy Liu - Decent fighter, good with a samurai sword...just can't win the big one.
Ann Coulter - Mean spirited bully, her way or the highway, believes her own hype...hold on...they could get Jim Harbaugh instead.
I can't wait until Lou Holtz finally cracks a shoves his pencil into Mark May's right temple.
NCAA is all about the money. OSU makes the most sense financially.
Here is your answer. Go to FSU and do whatever the hell you want.
http://sports.yahoo.com/news/florida-st-player-investigated-domestic-193507463--ncaaf.html