jdagrava.1
---
Member since 06 August 2013 | Blog
Helmet Stickers: 798 | Leaderboard
Favorites
SPORTS MOMENT: November 18th, 2006 - Hanging on to my student ticket when everyone around me was making hundreds of dollars by selling theirs. Attending the Game of the Century, #1 OSU versus #2 TSUN. Watching Troy Smith seal up the Heisman Trophy and the Buckeyes stamp their ticket to the National Title Game. Storming the field after a 42-39 victory and celebrating in the Shoe until the last few fans trickled out.
COLLEGE FOOTBALL PLAYER: Troy Smith
COLLEGE BASKETBALL PLAYER: Aaron Craft
NFL TEAM: Pittsburgh Steelers
NHL TEAM: Pittsburgh Penguins
NBA TEAM: Cleveland Cavaliers
MLB TEAM: Cleveland Indians
SOCCER TEAM: USMNT
Recent Activity
We would have to rename it the HUGE10....
So sick and tired of seeing FSU eke out wins at the end of games. Is this team really that bad/lucky? Or are we all underestimating the strength of the AC..... Oh man, I was almost able to type that in it's entirety without losing it - but I just can't. FSU is going to get steamrolled in the playoff and all I can hope is that we are the ones to do it.
Sounded like Coombs
The hype is becoming more real every week. Being a part of the playoff with the potential to beat Bama and FSU on the way to a national championship... Just the idea gives me goosebumps. Keep the hype coming, folks. I can't get enough.
Bite it Rabbit, make him look like a dick.
Wow, how did I not see that. So perfect.
Heavy Breathing...
I hope it doesn't come down to this, but I've got to agree. The $$$ will flow in like the rivers of milk and honey if the Bucks play basically anyone. OSU-Bama? Ratings explosion. Come on ESPN - show me the only thing you love more than the SEC.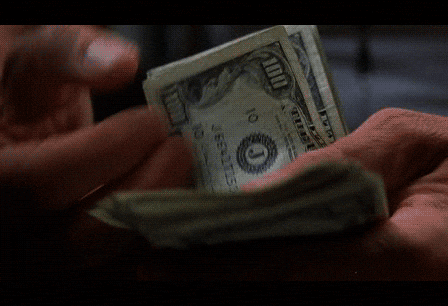 Who is the sexy ice skater? #JusWonderin'
I think so - he has the most experience with the team and has lead them for an entire season, albeit to utter chaos. Either way the point is moot - Johnson would be the guy.
341 yards because that might be the only valid number not yet taken!
This would be EPIC.... but I think the answer is right in the assistant coaches' titles. There is only one person on the staff who has "Assistant Head Coach" after his name and that is Larry Johnson. I know he has only been with us this year and that someone like Fickell would make more sense. But I gotta imagine that this title means something and that Johnson would take the reigns if UFM were out of action.
http://www.ohiostatebuckeyes.com/sports/m-footbl/spec-rel/coaches.html
As much as I hate this kid, coach, and entire university - it would be unfair to take away the accomplishments of a team because someone SHOULD have been suspended. Sure he is their best player but he doesn't line up on defense. And if someone were to rationalize it that way then shouldn't they be able to say the opposite for other teams? For instance, Ohio State should be consider an undefeated team because Braxton Miller SHOULD have been under center when we played VT. No, you can't say that. So unless they make a ruling to vacate their wins from this season before the playoff teams are chosen, FSU deserves a spot. Unfortunately......
Outside of football they are students just like you, believe it or not. I'm sure a nod and "Hello" would be completely permissible under NCAA rules and regulations. But don't go handing them jello shots or getting them involved in a mid-term cheating scandal. That would be a no-no and I'm guessing most of the 11W community would want your head on a stake.
When I was a student there I saw quite a few athletes around campus as well. Had a class with Dallas Lauderdale and often saw Greg Oden at parties. Maybe the best interaction was with Bobby Carpenter, though...
The football season of my freshman year had just ended and he was at the RPAC, of all places. I knew he was probably still rehabbing the broken leg that he suffered in the scUM game that year so I got an idea. I went up to that mountain of a man while he was on the bench press. I tried to play as confident as humanly possible when I asked, "Need a spot?" He nearly choked on his water bottle in laughter. "No man, I'm alright." along with a fist bump was his response. I'll never forget that. :)
And PS - I know who I want behind center in 2015 now. Sorry, Brax...
I agree. I was there in 2006 as well. The lights against the pitch black backdrop of late-November Columbus... It felt more like a stage than a football stadium. And rushing the field after the win... Still gives me goosebumps. Now I don't see fans flooding the field this year, but I would never want to take away the opportunity for those students and alumni to enjoy beating M*ch!g@n under the lights like I did. I say go for it.
Purdue put up 31 on these guys. I want to say that we can match that but the Boilermakers didn't play at Spartan Stadium under the lights with the atmosphere of the B1G's biggest game all in the air. So can we at least match what Purdue put up? I think yes.
OSU 31 - MSU 21
And this just in.... WE DON'T GIVE A DAMN
Oh please, God. Let this man JohnnyKozmo be a carrier of your prophecy. Amen.
I've been updating one every week and posting it on here. Check them out! If you are a fan I typically have a new one up every Monday afternoon.
http://i.imgur.com/kb8DrQ5.jpg
http://i.imgur.com/tbtpE5U.jpg
http://i.imgur.com/Er6usOP.jpg
http://i.imgur.com/XBzLFa8.jpg
http://i.imgur.com/d0yONsK.jpg
http://i.imgur.com/4i75aU7.jpg
http://i.imgur.com/7iJeNMo.jpg
http://i.imgur.com/GcG1FMa.jpg
I think there are two things that need to be said in Barrett's defense.
First, at this point in his career, Barrett is worlds ahead of where Braxton was as a developed quarterback. And I'm not talking about Braxton as a freshman either. To even the playing field we should look at Miller's sophomore year. And still I remember cringing every time he put a ball in the air.
Secondly, I do believe Barrett is a smarter quarterback than Braxton. Although he may lack the consistency, the strength, and the running ability that Braxton has - J.T. makes fewer bad mistakes and more proper reads than Braxton does.
Does this mean I want him to start over Braxton next year? I'm not sure. Ask me at the end of the season when they start handing out trophies.
Or he is just hopeful that the Spartans get beat, opening the door for #MoreSEC in the playoff.