Jdadams01
---
Member since 13 October 2010 | Blog
Helmet Stickers: 3,177 | Leaderboard
Voting Record: 1700 / 60
Favorites
SPORTS MOMENT: Glendale, baby.
COLLEGE FOOTBALL PLAYER: Theodore Ginn Jr.
COLLEGE BASKETBALL PLAYER: Always loved watching Conley.
NFL TEAM: The most loserly of the loveable, the Browns.
MLB TEAM: Cincinnati Reds
Recent Activity
"better"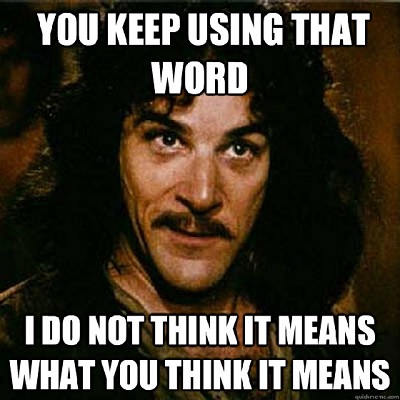 Kwon does have like 30 pounds on EzE, but that's still impressive.
This. And take a while to comment less and just upvote people. It'll make your day more enjoyable cause you'll only remember the good posts.
Impressive...most impressive.
Love in the second video when the administrator asks for questions and you hear nothing but a cough from the room. Perfect timing.
Another Accord vote here.
Our long snapper, Bryce Haynes, was the top snapper in his class and was offered a scholarship to come here. He's entering his 5th year on the team and has been a machine, which is probably why you haven't heard of him.
Why the italics? This isn't exactly a stretch.
The two things that Urban has said he looks for the most in a QB are leadership and decision making. JT does have both of these in spades. He is always calm and collected and leads by example. Meyer has also gone on record multiple times saying that it's hard to not like JT because, "he never makes a mistake. He is nearly always perfect."
A lot of people work 60 hour weeks for less and aren't provided housing and food.
He coaches for St. Thomas Aquinas, IIRC.
Yeah, let's please not repeat the creepiness that Elika and Sarah used to occasionally get. Yes, she is a female. Yes, she is attractive. No, that is not a good reason to hit on her or make creepy, mouth-breather comments.
I get disgusted with our fans often. From their online comments complaining about Matta or talking huge to other fanbases, blue hairs complaining in the stadium, how they get put to shame by fans at PSU, Oregon, or VT, and especially the "super" fans. We as a fanbase often live up to what other fanbases say about us.
College football passed Tress by in 2006. I agree that he would have never won another title and thank that he'd be getting slapped around by Dantonio now if he was still our coach. I think his recruiting would have nosedived by 2012.
My TV is 100 times better than most games in the Shoe these days. It can't be said enough how underwhelming the atmosphere has gotten in the last ten years.
I also read MGo for the articles and agree wholeheartedly with Hove that the comment section is no-go territory.
I think Cardale Jones is the third best QB on the roster by a stretch. Cannon arm, but I think he'd lose 3 games over the course of a season. Too many mistakes and by then he'll have been so dissected on film by everyone that his many weaknesses would be exploited.
Aaron Craft is the most overrated Buckeye of my lifetime. Great defender, good guy, but terrible offensive player who made OSU very easy to defend. Especially when combined with weak post play. His leadership is also overrated as the team seemed to lack in leadership as much as anything his last year.
I also hate when our fans write _ichigan, or Meatchicken, etc. I love the practice of covering the M's up on campus during game week. Love hearing Urban say "that school up north". But when you typing in an internet comment section and you say _ichigan or *ichigan or whatever, we all read "Michigan". Also, no one laughs when they read Meatchicken or Bitchagain. No one.
I feel less angry now.
Yup, feel the same way too, sometimes.
I love me some Tyvis Powell, but Cash > Powell.
This needs to be said - this warriors team would lose to all 6 teams MJ's Bulls beat in the Finals. Probably in 4-5 games.
It's been a problem at Illinois and Northwestern for years now. If they could lock down their own state, their talent would take a huge jump. And is the number 1 reason why Beckman should be gone already.
I don't ever question camp offers from Ohio State's staff because it means the kid earned it in person. Not gonna start turning that around on other teams. The staff obviously saw something that the services haven't yet just like OSU did with a player like Tyvis Powell.
I would bet my 401K on Coombs in a Coombs v. Harbaugh cage match.
Thank you, Aloiya, your articles are definitely a welcome addition. Question for you, in these cases is the bone likely to be stronger or weaker after such an injury and subsequent surgery? I've been told both ways.
I forgot Bryce Haynes was from Georgia. He doesn't get enough pub, which says something in itself. When you hear the long snapper's name, it's usually because he did something wrong.
Every school in the country would hold a roster spot for the kid if he said he was 0% committed.
I would rather be the coach at Houston than at Illinois.