Jason Gruber
from Marion, Ohio
Member since 30 September 2013 | Blog
Helmet Stickers: 320 | Leaderboard
Lifelong Buckeye.

The End
Favorites
COLLEGE FOOTBALL PLAYER: Carlos Hyde
COLLEGE BASKETBALL PLAYER: Aaron Craft
NFL TEAM: Cleveland Browns
NHL TEAM: Columbus Blue Jackets
NBA TEAM: Who Cares?
MLB TEAM: Cleveland Indians #RollTribe
SOCCER TEAM: Really?
Recent Activity
This looks like something Under Armor would have our Buckeyes wear.
No way no how, not enough money in the world for Fickell to coach at TTUN. He is waayyy too much of a Buckeye to go all Schembechler on us.
So Montana and North Dakota have no one to hate?
I was 21. I didn't break any laws that night, well except feeding my 20 yo girl friend a steady stream of alcohol, but I did raise some hell in the neighborhood.
Maybe they should go back to the name. They were pretty successful back in the day.
Exactly. I can remember when saying Columbus, Ohio was important. I feel we are getting close to leaving the Ohio part off. Especially with the national events constantly being held there.
I can only hope that the city, Ohio State, and the Blue Jackets can figure out how to get a hockey game in the Shoe. I would kill to see that game in person, weather be damned!!!
Hamburgers, the cornerstone of any nutritious breakfast.
Wow. That's pretty low. I would imagine that guy was pretty stoked to have that honor.
I'd rather see the Browns take Kenny G in the 7th round. Just sayin
It's probably the best drawing he's ever done.
It's only illegal if the keys are in the ignition and the car is running. Otherwise you can drink inside of your car, as long as the keys are not in the ignition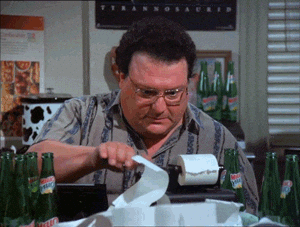 Gene Smith's accountant
My voice is horse from last night and I'm a little sleep deprived, but damn, what a game!! That atmosphere was truly amazing and the loudest sporting event I've ever attended. I hope this run keeps rolling right through Pittsburgh Saturday so our guys can bring home a series win Monday!!! #wearethefifthline
I don't see anything replacing Buckeyes football in this area ever. Too big of an alumni base and too much history. The only thing that could rival it would be if the Jackets could somehow win Lord Stanley's Cup this season. Columbus, and Ohio for that matter, is thirsty for a champion (sorry tennis, not enough to satisfy the hunger this area is feeling.)
That's quite the 3 wood...
I went to an Indians game in Houston last season. We sat right behind the Indians dugout in an 18 drubbing of the Astros. Swish gave us a huge O-H after the win.
This team should be a tough out. They play strong defense, have the ability to score against anyone, Goalie Bob (need I say more?), and are brimming with confidence. This will be an interesting run, I hope. I may have my fan glasses on right now, but I can see them making a run at Lord Stanley's Cup this year.
Maybe if the university would stop charging more than $5 they would sell it out. This is just a practice.
Source: http://www.ohiostatebuckeyes.com/trads/footbl-traditions.html
Gold Pants
A gold charm replica of a pair of football pants is given to players and coaches following wins over Michigan. The tradition started in 1934 when first-year coach Francis Schmidt told those wondering how OSU would fare with its nemesis from Ann Arbor: "They put their pants on one leg at a time just like everybody else." Schmidt's Buckeyes then went and defeated Michigan four-consecutive times, all by shutout.