JarheadBuck
---
Member since 10 August 2014 | Blog
Recent Activity
Here's a clip of Urban prepping for his in-home.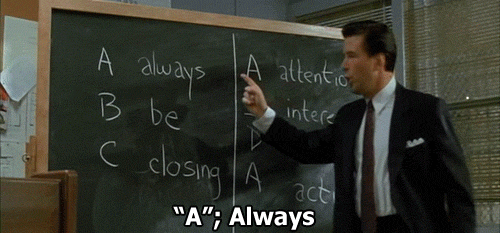 The Bloody Red (Scarlet) Baron seems right...it was good enough 100 years ago.
"4 consecutive Life championships and who knows how many Candyland rings!!!!!!!" - Butch
(>.<) Doh!!!
Seems wrong to play IU for the first freakin game in 2017.
Who DV's Morpheus??
Agent Smith?
None of the OSU coaches are wearing a tie so...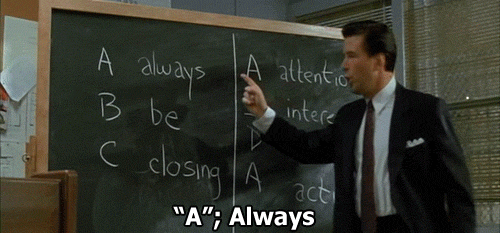 A nice accomplishment, but has to do with a lot more opportunities than decades back. Look at the 47-straight wins at Oklahoma. Had they played 12-15 games per year, they would undoubtedly be way, way up there.
What taunting? The guy had his back to Peppers when they met and when grabbed by Peppers immediately threw up both arms.
That said, I agree the world needs to grow a pair and just give it a rest. No punches were thrown, no blood was spilled, nobody even got knocked down or rumpled their clothes. Shit happens...let it go.
If I were his coach, I'd tell him (and later announce if asked by the press) that if he did anything like that again he's gone...other than that, give me some gassers and move on.
Would you go so far as to say you were "bitterly disappointed...in the awards voters?" And...could you make that position any more clear?
;-)
Never argue with an idiot...they drag you down to their level and beat you on experience.
Very classy. We love to beat hell out of each other and the rivalry hate is real...but down deep, we're the same type communities and respect the hell out of each other.
Thanks Michigan!
Dear recruits,
Don't wait too long, pull the damn trigger. John Lee ain't as young as he used to be and it's hard for him to hold his Booms anymore.
Thanks
Some Ohio Winery needs to bottle a special vintage of "TTUN Whine" with a pic of Harbaugh's tantrum on the front of the label and one from his presser on the back of the bottle.
It would be like printing money...you could sell absolute crap wine for $100/bottle and sell thousands of them.
No way his agent and family let him walk away from that huge pile of guaranteed money. If he really wants out, he'll start acting up and force ND to fire his ass so he get's the nice check on the way out the door.
Would be nice, but it's going to be tough to get him away from a chance to go back to UT with Herman.
I'm thinking the OC from Memphis (their Offense looks great vs Houston and he's a top 25 recruiter per Rivals...at Memphis) would be a great addition. He's young and we could get him cheap and demand 4-5 years from him instead of 2.
Helfrich might be okay, but like Schiano he's likely going to leave half his stuff packed in boxes when he gets to C-bus (looking for the next HC gig).
I love Shelley Meyer...and if it was a planned gag, I love Urban even more (if that is even possible).
The only thing I can imagine better is if Urban had said "She told me to bring some "vitamin steak" and a gallon of milk when I come home."
At least one of those recruits showed up wearing a Blue coat and no visible OSU gear. I've got to ask...
1) Is this kid poor and owns no other warm clothing?
2) Is he completely uninformed (hate to use the word ignorant, but it may apply) about the depth and breadth of this rivalry?
3) Just a kid doing "disengage brain, let's do it" things the way kids do?
Also, why the hell didn't some lower-level type on the staff (assistant intern Scout Team GA) loan him a freakin Buckeye sweatshirt for 4 hours?
That all said, one hell of a group of stud recruits on hand, awesome game and atmosphere for them to experience. Hopefully they got to meet Lebron and the staff found enough minutes to talk to each of them on the field during that field rush celebration after the game. If that and meeting with Urban does not seal the deal, the kid belongs somewhere else anyway.
"Should be" not "is going to be"...we don't know who goes pro early and it takes a lot of chemistry to make a great team.
But I love the "Beer tankard half full" outlook!