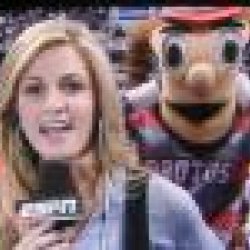 Jangs78
Atlanta (via Chicago w/ 8 Glorious yrs. in Cbus)
Member since 30 August 2010 | Blog
Helmet Stickers: 494 | Leaderboard
Favorites
SPORTS MOMENT: 1947 NFL Championship Game - Chicago Cardinals vs. Philadelphia Eagles Cards 28 - Eagles 21

Cardinals RB Elmer Angsman runs for 159 yards on 10 carries including 2 touchdown runs of 70 yards a piece. On top of being an NFL great he was a hell of a grandfather!
COLLEGE FOOTBALL PLAYER: Bobby Hoying
COLLEGE BASKETBALL PLAYER: Mark Titus/Slammin' Sammy Thompson
NFL TEAM: Chicago Bears
NHL TEAM: Chicago Blackhawks/CBJ
NBA TEAM: Chicago Bulls
MLB TEAM: Chicago Whitesox
SOCCER TEAM: Crew
Recent Activity
"Now hearing Scott is a silent commit. Commmitted in the past 24 hours, its just not out yet. Stay tuned."
Where does one hear this type of info??? I'm starting to feel out of the loop! haha Is it all just Twitter and blog comments and chatter or does it have substance?
Gibsons is always good but my favorite cuts have always been from Ruths Chris on Dearborn
Ugh....
Comedic Legend! R.I.P Harold
Loved that Terry McLaurin interview. Hes a great example of what we are looking for in recruits....class act off the field and a terror on it!
Looks sharp! Like anything new it will take some time to adjust to but I have no doubt this will be widely accepted. Well done guys....as always, 11W remains on the cutting edge of all things Buckeye!
Happy for Vrabs but bummed he is leaving. Really hope the decision of certain recruits isnt affected
YES!! This is the best news Ive heard in a long time....so excited for this kid! Hes gonna be a Buckeye legend when all is said and done.
Welcome to Buckeye Nation, Raekwon!!!
That wasnt bad at all....but then again Im a white guy from the suburbs so my opinion means about as much as a grain of salt :)
God bless Bama acadumbics!
'Merica!
I would love to see us apply that same offensive package as ULM even if its only for a series or two.
Welcome to the Fam. Noah!!
My grandfather suffered a heartattack and passed away on the 16th fairway...I thought that was the best way to go until I read this story.
RIP George
Satch is going to have some choice words for his boy
It pains me to read about burrito wars and not see LaBambas in it. R.I.P
Burritos as Big as Your Head
Voted for the Stube cuz that and Bdubs are the only two I recognize of the choices.....Im gettin old! I would have put Out-R-Inn on there, favorite spot on campus for sure!
Awesome....great one to start the new season! Well done once again, Walt
Touching stuff, Ramzy.....really good read.
Lynda was a special person - RIP
A new episode of Breaking Bad and now I see this....best Sunday ever!!! :-)
I had one meeting all day and when I come out this is the first piece of news I see....its gonna be a goooooood weekend!!
5 Star Friday Baby!!!
Good news...now its time to refocus on the season at hand. Lets do this boys!