jamesrbrown322
---
Franklin, TN (via Portsmouth, OH)
Member since 15 June 2013 | Blog
Favorites
SPORTS MOMENT: Hugging my dad after Ken Dorsey's pass hit the ground.
COLLEGE FOOTBALL PLAYER: Eddie George and Joshua Perry
COLLEGE BASKETBALL PLAYER: David Lighty
NFL TEAM: Bengals/Browns (affection) and Titans (location)
NHL TEAM: Predators
NBA TEAM: Teams with LeBron or Buckeyes
MLB TEAM: Reds and Indians
SOCCER TEAM: Arsenal
Recent Activity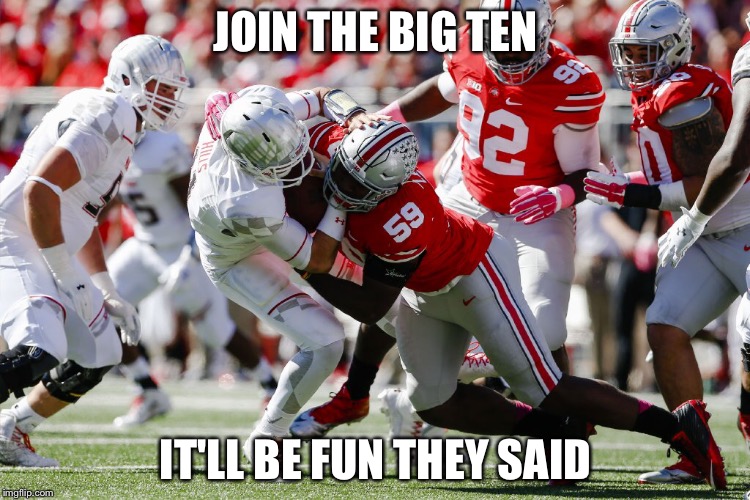 We had the 240, we had to have the pudding.
You mean we can vote Clark/Martell instead?!?!
Married with two little girls, pathetic Friday nights are my life. Wouldn't trade it for anything.
Spending my Friday night exactly how I should...glued to 11W.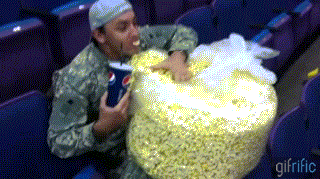 But not horses...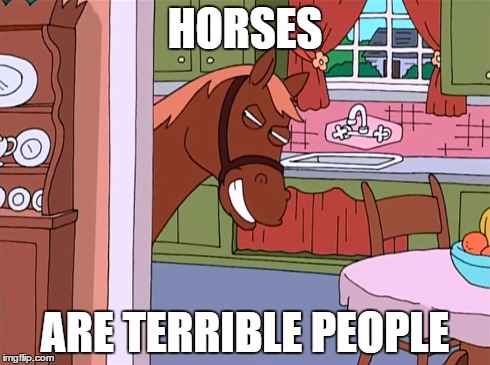 Wow, I had no idea that they denied the request. Thanks for the find.
Consider a different perspective - in Dunn's case, there was enough evidence to grant an order of protection. In this case, there are four witnesses that claim to not have seen any abuse. Not saying that it didn't happen, but clearly there's a difference regarding what we all know at this point.
First and foremost, I hope that this is not true because I'd hate for this actually to have happened to the alleged victim. Remember - with the criminal justice system, gathering evidence takes time and, in most states, the prosecutor's office is bound to not prosecute if they do not reasonably believe they can convince a jury. Therefore, none of us should really rush to judgment, whether guilt or innocence, regarding this event. We don't know what did or did not happen for sure. So, let's wait to defend or attack the alleged attacker and/or victim until the entire picture has become available.
My mini soapbox moment - don't hit other people, men or women, unless you need to defend your life or the life of a loved one. It'd all be much simpler that way. It doesn't matter what jersey you wear, how much money is in your account or how good of a friend you are, if you abuse people (husbands, wives, parents, children, siblings, friends), you are scum. That is all.
I'm all in with this.
reminding me that football fans are largely awful people.
I've worked in the restaurant and legal fields long enough to confirm that people are largely awful people. It's not confined to football fans, unfortunately.
Some of it just comes from living here, but that 2-10 record against the SEC in bowl games adds a little tarnish.
America's first serial killer.
I'll just get mine cheap from a disappointed Meatchicken fan on the secondary market.
I still find the entire thing confusing because I don't think that they'd play the same position on OSU's offense. I'm thinking that Dobbins is more like Samuel/McCall whereas Akers is more in the feature back mold (Hyde, Zeke, etc.). I could be wrong, that's just what I see.
That's 4 in a row against ND. I'm not putting this all on two guys, but those Citrus/Hall of Fame/Outback/and BCS Championship losses really hurt, especially since they were against SEC opponents. In some ways, OSU's reputation still has not recovered.
Agreed. This many Buckeye rookies is finally forcing me to upgrade to a next gen system, just gotta figure out which one. All I know is that Miller will be a 12 time Super Bowl MVP.
It reminded me of when people say, "it's not just about the money."
It's a long way to NSD 2017. No one should be shocked if 2-3 kids currently committed go elsewhere, while the Bucks flip a couple from other programs. Welcome to recruiting 2016.
OK...who brought the dog?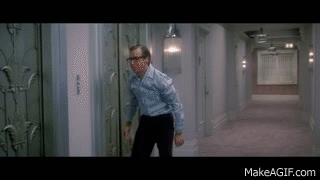 As long as they don't force the Bucks to go to rojo y gris, I'm good.
Here's what I could find, it you're interested -
Ohio law states that a person commits domestic violence when he or she knowingly:

Causes or attempts to cause harm to a family member or a household member
Recklessly causes grave physical harm to a family member or a household member
By threat of force, causes a family member or household member to believe, that he or she will cause imminent physical harm.
Assault (and Aggravated Assault)

Under Ohio law, a person is considered to have committed assault if he or she either:

Knowingly causes or attempts to cause physical harm to another person or to an unborn child; OR
Recklessly causes serious physical harm to another person to an unborn child.
it's posted by an Ohio based attorney FWIW.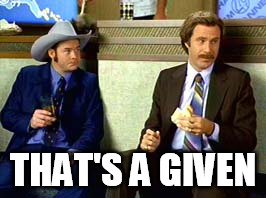 I'll try and be as succinct as I can.
There is enough talent to reach the CFP. However, IMO, that requires either an outright win, or a relatively close loss (by 14 or less) to Oklahoma, and an undefeated B1G slate. This is the type of team that will only get better as the season progresses and could very dangerous when the calendar turns. Winning the CFP is a helluva hill to climb, but you just never know. Let's start with winning the B1G East first, then move on to winning the B1G (something that OSU has only done once since the advent of the B1G Championship Game). If the Bucks can do that, then they should be legit CFP contenders. Don't forget - it takes more than talent. The 2015 team was talented enough to win the CFP. They just lost the only game they couldn't afford to lose.