jamesrbrown322
Franklin, TN (via Portsmouth, OH)
Member since 15 June 2013 | Blog
Helmet Stickers: 4,597 | Leaderboard
Favorites
SPORTS MOMENT: Attending the 1995 Ohio State-Notre Dame game. Close Second: Attending 2002 Ohio State-Michigan.

Played plenty of sports in High School, with very few truly great moments, unless getting into an all-out brawl with a private Catholic school during our soccer game counts.
COLLEGE FOOTBALL PLAYER: Eddie George and Mike Doss (tie)
COLLEGE BASKETBALL PLAYER: David Lighty or Jim Jackson
NFL TEAM: Bengals and Browns (Grew up in neutral territory)
NHL TEAM: Bruins and Predators
NBA TEAM: Celtics
MLB TEAM: Reds and Indians
SOCCER TEAM: Arsenal, MLS - Crew
Recent Activity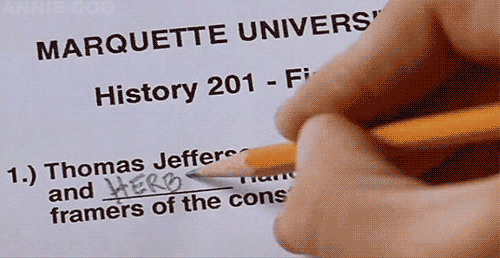 Nothing wrong with brilliant sociopaths...
Wow, really?
Same guy who came up with the original names of the divisions I believe.
These youngsters...
I am in 100% agreement with what Clay Travis (I know, I know...) said on local radio - (Paraphrasing) "After seeing that video, and hearing what happened, how was any man in her family willing to walk her down the aisle and give her away? I mean seriously, how could you be a brother, father, or uncle and sit there and watch her marry this guy?!?"
A fair point, IMO.
Kinda like this guy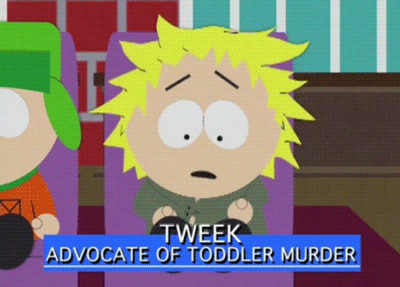 You gotta figure, based on what they had said earlier in the process, that if OSU adds Gibson to Hilliard, they will be hard to beat for Harris.
So, they're pissed that he named a school his leader, after being interested in them the entire time, yet not being able to visit until now? I don't recall their anger when he announced that the fake UT was his leader after visiting there...
Looks like it's all over for him. Best of luck to him, and wish it could have worked out.
The kid always wanted to be a Buckeye, so I certainly hope he gets the chance.
Does Damien have a Heisman ballot? If not, can we get him one?
The dumbest opinions are quite often spoken the loudest.
He's 38 years old and should have put an end to it. "Because everyone else was doing it" stops becoming a defense when you're four years old.
And this is extremely unfortunate...for all of the students who had to put up with this B.S. before someone finally put an end to it. Hopefully he learns from this, and realizes that with authority, title, and increased compensation come leadership and responsibility.
Somehow, this will be Urban's fault.
Ya know, if Ray Lewis really has turned over a new leaf, he should have come out against this as a former teammate and ESPN/FL puppet...
I got my torch...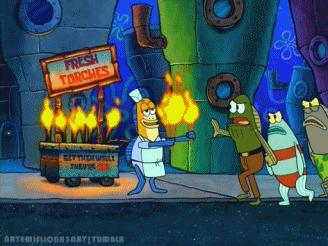 Let's get him!
Since when does Miss St. wear purple...?

It is a GREAT sign, IMO, that he is willing to drive such a long way just to check things out and not even work out/get advice from the coaches. I don't think he'd be making this trip if he wasn't seriously considering them. So, good news for the Bucks either way.
I just hope that he has straightened out whatever alleged issues there were with something off the field. This young man has a bright future, with a free education, at virtually any school he wants, ahead of him. Let's hope he makes the decision which is most conducive to his success both on and off the field, and allows him to grow and develop as a football player, and most importantly as a person. Hopefully, that place is Ohio State.