jamesrbrown322
---
Franklin, TN (via Portsmouth, OH)
Member since 15 June 2013 | Blog
Favorites
SPORTS MOMENT: Hugging my dad after Ken Dorsey's pass hit the ground.
COLLEGE FOOTBALL PLAYER: Eddie George and Joshua Perry
COLLEGE BASKETBALL PLAYER: David Lighty
NFL TEAM: Bengals/Browns (affection) and Titans (location)
NHL TEAM: Predators
NBA TEAM: Teams with LeBron or Buckeyes
MLB TEAM: Reds and Indians
SOCCER TEAM: Arsenal
Recent Activity
Well, now I have to buy it!!!
Pairs perfectly with a Coke and free tickets!
Indeed.
I was going to make a Kate Upton engagement joke, but realized that virtually any picture of her would violate the commenting policy.
I'm a little surprised that they're that high on Bosa and Apple. Can't wait to see Braxton's ratings. He was damn near video game like anyway.
I still miss NCAA Football. Madden's great, but there's just something about college that makes it so much better.
I am sure that I understand what I've posted - more distribution to those players, both on read options, pop passes, and simply getting the ball in their hands in space should lead to Barrett hopefully taking fewer shots. Kinda like if they'd done a better job calling some plays to get more players involved in the run game could have helped in a very costly game in November this past season. It would keep J.T. fresher and hopefully healthier.
they're likely fading in their chase of 2017 five-star Gary Trent, Jr.
Maybe this was already known, but sad to read it for the first time. I was hoping Thad and Co. could really make a push in 2017 recruiting.
It's been a helluva run for the last 25 years! I still firmly believe that Springs was the best pure cover corner that the Bucks have ever produced, but don't undersell the Safety legacy either.
decided to cut any reference to Game 6, Curt Schilling, or the bloody sock currently residing in Cooperstown.
Didn't happen.
The Percy Harvin position?
What I do love about Meyer's offense, and the current roster is the wealth of playmakers and their opportunities to get in space and impact the game. McCall certainly fits the bill, and I look forward to seeing how the Bucks utilize Weber, Samuel, and McCall the next couple of years. I'm hoping that it means that Barret won't have to keep it and run it so often.
It's nice of them to finally give Eddie Murphy a shot at a comeback.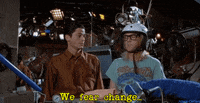 There is nothing like having kids.
Truer words have never been spoken. It's by far the greatest thing you can do with your life. Congrats Jumar! Hope all goes as easy as possible for momma and baby!
In their defense, they would have had a player drafted last year, had he not been charged with sexual assault. This year, their best draft eligible prospects returned to school. They'll have several picked next year.
However, it's amazing that a program of that alleged significance could produce ZERO NFL caliber players two years in a row! Funny story - Tennessee is the only FBS program in the state to not produce an NFL draft pick this year.
Will anything happen to Ole Miss?
Yes, they'll buy another top 15 recruiting class. But as far as the NCAA is concerned...
Hope it really works out for him. Was surprising to see a guy who got Senior Bowl and Combine invites go undrafted. He's good enough to make the League, and Seattle's a great landing spot.
11W staffers tend to be right on top of it, so stay tuned!
Jalin's not a surprise, but I'm shocked about Tyvis. Hopefully they can at least make a practice squad somewhere. Hate it for them, but still damn proud of 12 in 4!
Jalin going the UFA route is not a surprise, but I am truly shocked that no one wanted Powell.
They went 0-fer last year too. Wouldn't be surprised to see Titans take one. They r gone local recently.
But he's got that weenie arm.
Seahawks just drafted another WR, but you never know. Bengals are coming up...
At this point, I don't care where they go, as long as they get drafted.
18 picks remaining. Looks like 14's not gonna happen, but 12 in the first 4 rounds is still pretty damn good.