JakeBuckeye
Columbus, Ohio (via Fullerton, CA)
Member since 30 August 2010 | Blog
Helmet Stickers: 2,579 | Leaderboard
I've only played chess once in my life, and I lost.
Favorites
SPORTS MOMENT: St. Jimmy Tressel squeezing Oregon like a python in the 2010 Rose Bowl & Ohio State's 2012 Final Four run.
COLLEGE FOOTBALL PLAYER: Theodore "Ballgame" Ginn, Jr.
COLLEGE BASKETBALL PLAYER: Willie "Buckets" Buford
Recent Activity
I could have sworn I heard his name called on a special teams tackle...
How anyone could find that funny is beyond me.
That is only in the case of an injury, in which you are given consideration for a special injury redshirt. Otherwise, you can't play a single down if you want a normal redshirt.
Steve Miller is fully prepared to take his job on a full time basis. Go Steve!
I'd still say the atmosphere at those games were electric and deafening, and incredibly tough to play against. But in the end the crowd won't have any affect on the game if the team doesn't perform well enough.
Since the season is essentially lost, I'd like to see what Cardale can do.
Reason 1,431 why Buckeye fans should have their keyboards privileges revoked after losses. Some of these comments are just plain sad and pathetic.
I hope everyone here that went to the game stayed for Carmen. Go Bucks.
Well I'll actually be at the VT game, which I suppose is nothing to complain about! Haha
Braxton Miller and JT Barrett are as much the same guy as Peyton Manning is to Jared Lorenzen.
They are the same race. The similarities end there.
I am semi-upset that our game is gonna be on at the same time as the Oregon-Sparty game.
LSU -5 1/2 is the last leg of a 4 team parlay that I need to come through. So if Wisky wins, bittersweet for me.
If you are denied, apply for the spring semester of that same academic year. Spaces open up. I was denied admission to go to OSU in fall of 2013, but I re-applied directly for Spring 2014 and was accepted.
Plus, if you simply have any care for the welfare and spirit of the state of Ohio, this is an amazing day.
This seems to be the first real report from a credible source. Huge. Please let this be really happening!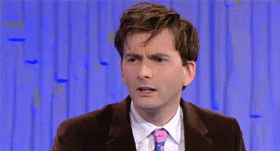 Consider me pleasantly surprised Ohio State, considering some of their past actions, hasn't jumped on this opportunity for some extra coin... Unfortunately eventually they will give in.
Who is the second point guard?
Have you seen Philly's roster? Not sure you can call it "tanking" when sucking isn't an option.
Lol. You must have studied A LOT of programs to determined we have the worst strength and conditioning program in the nation. Props!
Oh I don't know... Maybe because he sees an opportunity to start setting his life up financially? You know, because 7th round draft picks usually don't last in the NFL. But yes, the great financial opportunity has nothing to do with it, its all for the attention.
A return to Cleveland is almost certainly in the cards, IMO. Whether he opts out and its next year, or its later on in his career after more championships is the question to me.
Could go down in the top 10 or top 5 greatest players ever to play.
I know you're trying to compliment him by saying that but that is a horrific slight towards him on your part. At the rate he is playing at and the amount of years he has left he is on track to be either the best basketball player of all time or the second best of all time, taking a backseat only to Jordan. I would argue that if he retired at this moment, right now, he'd already be in the top 10 or top 5 players of all time, let alone at the end of his career.
Wow. That's actually a pretty harsh penalty.