Jack Fu
Columbus (via Small Michigan town of no consequence.)
Member since 23 September 2010 | Blog
Grew up in Michigan. Went to OSU. Still in the Columbus area.
Favorites
SPORTS MOMENT: In the end zone bleachers at Ross-Ade Stadium on November 9, 2002.
COLLEGE FOOTBALL PLAYER: Matt Wilhelm
COLLEGE BASKETBALL PLAYER: Boban Savovic
NFL TEAM: Detroit Lions
NHL TEAM: Detroit Red Wings
NBA TEAM: Detroit Pistons
MLB TEAM: Detroit Tigers
SOCCER TEAM: EPL: Aston Villa; MLS: Columbus Crew
Recent Activity
This post is hilariously delusional, even for 11W.
Bummer that team only showed up for one game this year.
YUP.
We played two good teams all year and shit the bed against one of them. Yeah, Oklahoma lost to a bad team. They have WAY more wins over good teams than we do. Sad but true. But hey, even though we're stuck playing Rutgers and Maryland every year instead of Wisconsin and Iowa, at least Delany got to line his pockets with BTN cash.
"Most punchable face" is no contest: Todd Collins. The epitome of Michigan arrogance, that MF'er had a permanent sneer on his face. A sneer!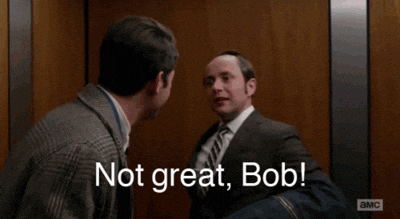 BUCKEYES ACTUALLY HAVE A VERY GOOD CHANCE TO WIN THE EAST TITLE
Hahahahahahahahahaha no.
Our game is a toss-up. It would take a sizable upset for Penn State to beat MSU, especially if Cook plays.
Against a pass defense that has been utterly exploited by the likes of Western Michigan and Nebraska, we threw exactly two passes farther than seven yards downfield. Barrett played poorly, but no quarterback was gonna put up yards and points against that defense, with that gameplan and playcalling.
Elliott made a very specific point. OSU drove & scored its 1st TD running power w/ 2 TEs. OSU NEVER called it rest of game.
-- Ross Fulton (RossRFulton) November 23, 2015
And Elliott was strategically correct. No point in spreading out if the D doesn't respect pass threat and you don't do anything about it.
-- Ross Fulton (RossRFulton) November 23, 2015
Oh good, now I know exactly where to go if I want to listen to bland sports platitudes and dad jokes tomorrow morning.
I will always have some degree of a soft spot for him because of 2002, but I think it's pretty clear he's a gigantic asshole.
Ah, the 11W forums and comments sections. The only place in the CFB blogosphere where people don't just think Kirk's not an OSU homer, but actually delude themselves into thinking he's anti-OSU. Never change, weirdos.
"We wear these alternate uniforms because the players really like them."
Whew. It took too long, but we finally got there. Good job, everybody.
"Fargo" is absolutely the best show currently airing. I think you can make a strong argument that "You're the Worst" is #2. FX/X continues killing it with their original programming.
WHAT TO EXPECT FROM OHIO STATE'S NEWCOMERS THIS SEASON
¯\_(ツ)_/¯
If he doesn't throw a pass against Sparty I'll eat my hat.
I was in the south stands too. Ron Johnson ate Nate Clements's lunch that day.
Those uniforms were an abomination. I hope to hell they never wear those again.
I didn't like them when they were revealed, but I decided to wait and see how they looked on actual human beings running around playing football. The answer? They looked really, really bad.
And one of them is the owner of the Ohio State record for most total offense in a single season. The other one is starting, because he won three games at the end of last year in which Zeke Elliott averaged over 200 rushing yards a game.
If Cardale had put up the exact same stats he did in his three starts last year, but the defense happened to crap the bed and give up 43 points to either Alabama or Oregon, Barrett would be the starter right now.
Yep. This is not some kind of new issue. He was underthrowing most of his passes in the playoff too, but Smith and Marshall bailed him out multiple times. And Meyer is right: it's bad mechanics.
I personally don't love the alternatives. But I'm glad they athletic department is willing to experiment for the sake of staying relevant, exciting, and exciting find some way to sell new jerseys to OSU fans who already own jerseys.
Fixed that for you.
Cardale won the natty. He became the presumed starter unless beaten out.
By that logic Jeff Hostetler should have been the presumed starter ahead of Phil Simms going into the 1991 season. He was not, because that logic is dumb.
This is not a judgment on the decision, but on Ward's comment.
For all of Barrett's strengths as a nimble rusher and accurate distributor of the football, he can't stretch the field like Jones
But Barrett had his opportunity to beat out Jones in fall camp when both guys were working with the first team and rotating every day, according to coaches and players. He apparently did not do that. The decision was "really close," according to Meyer, but it remained clear in Meyer's mind that Barrett had not done enough to beat out Jones.

So, as a result, Jones earned the right to start the season-opener against the Hokies and has started each of the last two weeks, too.
This reasoning is bullshit. Jones "earned the right" to start because Barrett didn't "beat him out"? That presumes that Cardale should be the starter for no given reason unless Barrett unseats him. What gives him that advantage? If Cardale straight-up wins a QB competition between the two of them, then fine, just say that. But giving one the job by default, and then putting the onus on the other one to "beat them out," and if he "fails," giving the job to the default guy, is dumb reasoning.
It is almost universally accepted that Jones has a stronger arm, is a much tougher back to tackle on the move or take down in the pocket, is a formidable downhill runner in the mold of Big Ben, and indeed led his team to three of the biggest victories in school history, all after coming off the bench as essentially the third string QB.
All of which are reasons why he should maybe be a more heralded pro prospect (and I would quibble with "tougher to tackle" - you can't tackle what you can't catch, as Minnesota found out). Barrett simply runs Meyer's preferred offense better, because he makes better reads and decisions.
What's more, it's also nearly universally accepted that Jones is one of, if not the most likable players on the team, with a big grin, easy laugh, and continually amusing Twitter feed. He seems to have a good rapport with his coach and teammates, and seems like a genuinely nice young fellow.
And yet J.T. was voted team captain, by his teammates.
I feel like these are two pretty decent reasons why.