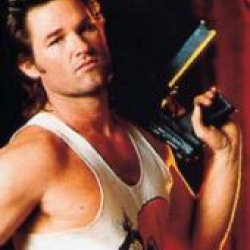 Jack Burton
---
Member since 19 September 2013 | Blog
Helmet Stickers: 419 | Leaderboard
Favorites
COLLEGE FOOTBALL PLAYER: Chris Gamble
MLB TEAM: Reds
Recent Activity
Unfortunately, yes. Wisconsin took to twitter and enlisted TTUN fans to vote for jump around. Pathetic.
My guess is the game in question will take place in 2017. Oklahoma (Home) and North Caroina (Road) are the other scheduled OOC games at this point. Adding a neutral site game against an SEC or Pac 12 team to that schedule would make it one of the toughest in the country.
"Why, you feature your cathedral of a stadium"
Ohio Stadium is a college football cathedral, a beautiful work of architecture. The big house is a glorified hole in the ground.
I believe Jeeves comment was intended for PittBuckeye
And Wendy's, Dave Thomas was a great man!
Agreed, plenty of rednecks in FL!
Yeah! All that hack Wilson ever did was win a Super Bowl!
These are the cheapest I've seen the NIKE SC Trainer OSU editions on ebay, unfortunately not in my size!
http://www.ebay.com/itm/201057172579?ssPageName=STRK:MESELX:IT&_trksid=p3984.m1555.l2649
Very cool. I purchased this beauty awhile back:
Can't say that I disagree. One thing is certain, the WR competition just got REAL.
"Just between you and me Orlando... Lewan is a pussy."
But it's got a waterfall downtown and is the home of shoeless joe!
This is coming from a Bucs fan, I'm not sure it would be much of a downgrade!
6.9 on the Richter scale!
That wasn't directed towards you CONDOR...but great name. It's like Ol' Jack Burton always says... may the wings of liberty never lose a feather.
Ol' Jack Burton is honored. Do you run my fan club?
Thanks DOC, I laughed while making it!