ISURVIVEDCOOPER
---
Member since 25 November 2013 | Blog
Helmet Stickers: 3,259 | Leaderboard
Voting Record: 1805 / 13
Favorites
SPORTS MOMENT: Witnessing Eddie George in 1995 rushing all over a Simeon Rice-led Illinois defense to the tune of 314 yards, 3 TDs, and even catching one... Orlando Pace didn't look too shabby either... it was a wet cold evening, and all the ponchos were out, but will never forget his milestone. He was a man among boys.
COLLEGE FOOTBALL PLAYER: Eddie George
COLLEGE BASKETBALL PLAYER: Len Bias
NFL TEAM: Cleveland Browns
NHL TEAM: NY Rangers
NBA TEAM: NY Knicks
MLB TEAM: Detroit Tigers
SOCCER TEAM: Barcelona
Recent Activity
Ah yes, good ol' Portishead - miss those days. (nice list above, too btw).
You guys need to let me get a cup of coffee to follow these hijacks before you let the Lord of Whiskers let his cats out of the bag
I see Lattimore and Webb taking Armani Reeves' spot, but who knows... let's get the the SPRING GAME~~~!!!
Thanks Remy - Love me some V Bell... keep them bells ringin'~!
Bravo Mr. Jervey, Bravo for this breakdown. Can we name these breakdowns?
Also per your statement:
Alabama had (and will continue to have) peerless offensive line talent, and their offensive line was better at avoiding false starts than The Slobs were. Adjusting for tempo, though, the Crimson Tide averaged a penalty every 59.88 plays, worse than Ohio State's mark.
I think Bama's offensive line adjusting for tempo is precisely why they had more penalties per play, since they are more inclined to be pro-style and not so much on the tempo side - not to suggest that Kiffin didn't run a hurry-up with them, but numbers aside, as a homer, I think we had the best damn line last year - PERIOD. Glad to see the that there are numbers to give credence to my homerism.
I want more footage and especially if they have other former players being on stage, but Zach Boren... My goodness man, I prefer the visual of you standing over Devin. Not sure how much they raised with that performance but for the sake of all things good about humanity and research, I hope they forgave the performance. Raising 2MM is quite a feat for people already shelling out for a cruise.
I'm just waiting for Earle and Unky to hijack this thread...
I'm addicted to you, so no, I'm not tired of you. But on a less creepy note, I don't know what you sound like anyway, so I'll reserve judgement. =)
Reminds me a lot of Mr. Curtis Samuel
Heh - I log onto 11W to revel in those sweet victories together every day my friend, every day!

Thank you 11W for keeping us alive while we wait for the football news to start repopulating this wonderful site. The best thing about going 1-0 in a playoff championship? We get to go for 2-0~!
I ain't too proud to say that I teared up seeing it from that angle. Goin' to miss that beast.. goin' to miss him a lot.

I believe in miracles, too, and no offense, but that wasn't a miracle. That was manhandling the former #1 heavyweight champion of the world even with mistakes.
Like Tyvis said, and I'm paraphrasing, 'I didn't talk to ONE person who thought we could win this game except for those of us in the locker room. They would say, yea, but you know... it's Alabama'...
But I know what you mean - the magnitude of the win certainly felt like a miracle, because we won the way we needed to and got that stupid SEC monkey off our d*ck.
All hail King Dolodale!
How about this: Create a fundraiser - Create a donation link with all proceeds of Walt's full sized posters going to Walt and Eric's charity of choice (hint: dubgate)? Is there a problem with licensing if it is artist interpretation? Not sure if Andy Warhol has to pay Campbell's soup for those cans...
Thanks Birm! So are you going to get another understudy or help anytime soon?
For those asking why Delaney would go out of his way to tease something of this magnitude to the public, it is very much a PR tactic that shows up any conferences/institutions/individuals who are not included in the list of conferences who were considering it... can you say slap in the face of the SEC? The timing of this could have been better, so a part of me thinks that he got an inbox full of hate and had his PR director work on an official statement... Thad Matta himself was not pleased about the ineligibility statement going public without more dialogue, so in the end Delaney is still a tool, but at least he recovered to make the SEC look bad...
Ask and you shall receive~ [edit: Hov, if I get banned for the jiggly parts, it's your fault!]
E Glover Lang W has that manly square jaw and looks like he someone you wouldn't want to mess with - kinda like the hard look that Doran Grant has. Damon Webb, it's time to shine young fella... let's see those stats translate onto the field~ (I see him in the Armani Reeves role).

You're not getting too old. Change is great once in awhile, but the only thing that needs to change are the results on the field.
You know it's bad when everyone talks NFL at the beginning of the season, and as soon as you mention that you're a Browns fan, they look at you for a sec, and then continue on with their conversation as if you weren't even there. Living in NYC, I have always counted this as Giants or Jets bias, but I noticed that they actually engage in conversation even if it's about Tampa Bay... sad sad world.
Fair points being made above, but I, too, am curious to see how Ed and Tim will run Urbz' offense. We had a solid balanced attack throughout last season, and showed great ability to both run and pass in the playoffs, so I'm really curious to see if the coaching staff will fire up game plans that make this offense look as unstoppable as it was after the VT debacle.
Look... NO F'IN WAY IN HELL (even though it seems like it's freezing over right now)... JUST NO! Do me a favor and ask Nancy Reagan what she would say before the drugs part... "JUST SAY NO..."
Did I mention that I said, "NO!"
/rant
For all of you 80s fans...
LOVE, EXCITING AND NEW, COME ABOARD, WE'VE BEEN EXPECTING YOU~~~~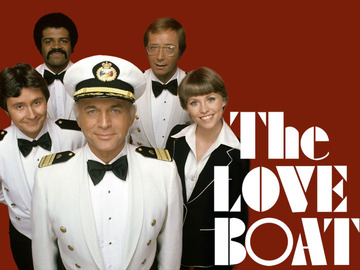 I'm a survivor. Some say that surviving Cooper during the 90s was the best preparation for the disappointments in life. I say that it made the victories of the Tressel and Meyer eras more memorable. Stay thirsty my friends (especially you, 618)! - Survived living in the stadium dorms on gamedays (the structure would shake for big games) - Survived 9/11 in Manhattan working in Advertising/Marketing in healthcare for better part of career - Survived suffering fools gladly in Pharma and decided to be part of the social responsibility wave this past fall, and turned in the keys of that mangled industry - Now learning to survive again by doing a start-up for a CSR agribusiness vertical in East Africa with Co-founder to profitably address hunger/malnourishment, illiteracy, and conflict.