IslandBumBuckeye
---
Somewhere in the nether regions of the 419 (via Harbor Hills, OH)
Member since 05 July 2014 | Blog
Favorites
COLLEGE FOOTBALL PLAYER: Toss-up between Eddie & Spiels
COLLEGE BASKETBALL PLAYER: Adam Morrison, simply for the epic 'stache. Oh, you're being serious? Clark Kellogg
NFL TEAM: Long-suffering Brownies fan
NHL TEAM: Not sure I could even tell you what a blue line is
NBA TEAM: Cavs
MLB TEAM: Would rather watch paint dry
SOCCER TEAM: Seriously?
Recent Activity
Was initially kind of embarrassed to see I had given out 12 DVs, but then remembered I gave them all to Stravinsky.
Immediately felt better.
I saw the word "fuckwhistle" on a meme the other day, and instantly became enamored with it. I will forever associate that word with ESPN from this day forth.
Aaron Rodgers' son, by any chance?
And now that I've read your post, it's stuck in my head again.
You evil bastard.
rumblings that a current commitment may end up needing to take a JUCO/prep school route, but until that happens I will not put names to the rumor
Dang it! Don't make me sit outside your house singing "I Am Henry the VIII I Am" until you crack...
GrimeTime's body language is priceless.
"Get me outta this dang jersey!!!"
Grew up in Harbor Hills (on the island side, no less) so you can definitely count me in.
Only thing worse than a clear growler is a clear empty growler.
At least the sand bar wasn't a total loss; you could ram your pontoon aground and whip out some beach chairs...
Seriously, I hope the area businesses can stay afloat for the duration of the construction. Sad to see some of my old haunts have already closed.
900 lbs squared = 810,000 lbs²
You've piqued my interest...
So long, Sam Bruce. We hardly knew ye.
Weapons of Mass Destruction.
- or -
Words & Musings from DJ.
Take your pick.
Thanks for clarifying, BV -- I guess I assumed everyone knew what it meant.
Damn scotch...
Schadenfreude - reserved almost exclusively for the trials & tribulations of ttun and Bert.
"Who are 3 people who've never been in my kitchen?"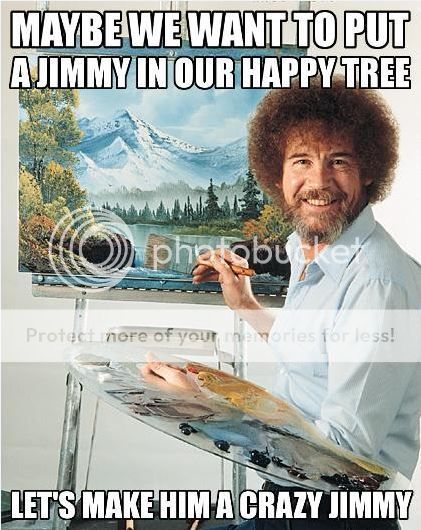 Here we go again...
Anyone know if Charlie Brown's teacher is planning to speak prior to his announcement?
Hove, if you were in Ohio for the blizzard of '78, you can take Jonas with one hand tied behind your back.
Yes 67, I knew that -- just having a little fun. I think they retired his number 1/8 as well.
I don't care if he is 33 inches tall
Eddie Gaedel had a pretty nice career...