IslandBumBuckeye
Somewhere in the nether regions of the 419 (via Harbor Hills, OH)
Member since 05 July 2014 | Blog
Favorites
COLLEGE FOOTBALL PLAYER: Toss-up between Eddie & Spiels
COLLEGE BASKETBALL PLAYER: Adam Morrison, simply for the epic 'stache. Oh, you're being serious? Clark Kellogg
NFL TEAM: Long-suffering Brownies fan
NHL TEAM: Not sure I could even tell you what a blue line is
NBA TEAM: Cavs
MLB TEAM: Would rather watch paint dry
SOCCER TEAM: Seriously?
Recent Activity
It's clearly Urban's fault.
Anyone know why Jaelen changed his twitter handle from Squizzy Squirt to Raaaaaad Chaaaaad?
Personally, I thought Squizzy Squirt was dope, bro.
Got kinda bored watching that highlight tape. He just keeps running for 70-yard touchdowns over and over.
Anxiously awaiting Earle's haiku regarding the irony of the above...
Trash-talking opposing DBs -- yay or nay?
_ichigan dummies gettin tossed around like lil bitches. That's what I'm talkin bout!
OHIO (COME BACK TO TEXAS)
I wanna go back, I gotta go back, to Te - ex - as.
Doesn't really work.
And no matter how long he lives, he'll always be 40.
I can bench 3 lbs 145 times.
Meanwhile, in South Bend...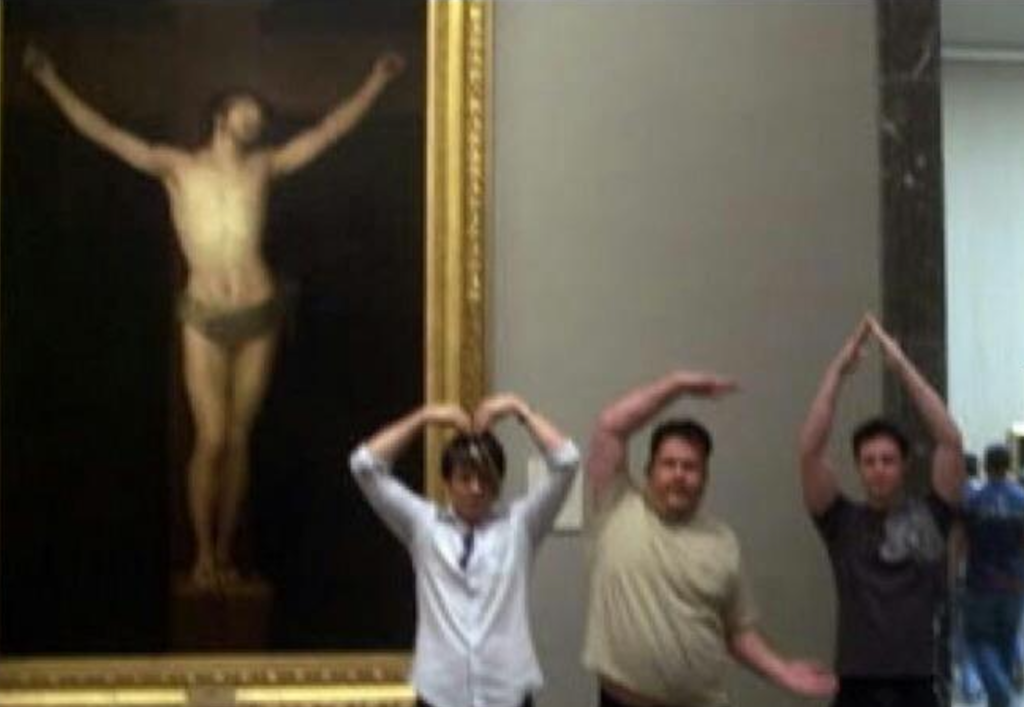 God was high the day he made penguins.
Did I read that right? 5' 9" 190lb inside linebacker ?
It sounded like "football position" but I wouldn't wager much on that.
They just won't admit it.
Mine did. And it wasn't me.
Did I mention I'm an only child?
If George Blanda's kid was any good at football, that coulda happened. Dude played until he was like 80.
I would imagine it's because he's quick enough in the pocket to find open lanes between the hog mollies. I was a 5' 11.5" QB in high school, and I couldn't see shit.
Deal!
I've just completed an initial deposit of 10 HS on your recent posts as I'm no longer feeling all that confident in my assessment. And I enjoyed reading your posts.
No matter how the competition shakes out, I feel like it's a "can't-lose."
TotS (that's 'Tip of the Stetson' for you city folk) for your civil take. You're right, sharing opposing views is what makes this a great site (especially now that Stravinsky's been booted). Gonna be an interesting spring, and can't wait to see how the chips fall.
PS Wanna bet $1 on the outcome?
I see Burrow as the odd man out
I'm inclined to agree. We know Urban values leadership in a QB above all else. Martell has it in spades, and the players rallied around Haskins in preparation for Clem... uh, that game. As Cie said, don't have much to base this on but I just don't see the "I'll put you on my back and take us where we need to be" quality in Burrow. He's clearly capable of making the throws. I just don't see the fiery competitiveness.
Seem to be targeting an awful lot of 4 stars.
Urban's lost the magic.
Good to see the tweet & run is alive and well.
"Ohio is different, we do things different." When I'm governor, one of my first orders of business will be making that the new state motto.
Admit it, DJ -- your first choice was, "You'll do better in Ohio," but that would entail a legal scrum with the great city of Toledo.
QB room be like