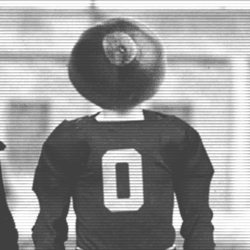 irishfury
---
Member since 22 June 2013 | Blog
Helmet Stickers: 490 | Leaderboard
Favorites
SPORTS MOMENT: Detroit Pistons Championship, OSU 2002 National Champion Ship, Detroit Lions first win after going 0-16
COLLEGE FOOTBALL PLAYER: Braxton Miller
COLLEGE BASKETBALL PLAYER: DT This year not sure yet
NFL TEAM: Detroit Lions
NBA TEAM: Pistons
MLB TEAM: Reds
Recent Activity
http://instagram.com/p/lBWHBZkB9T/
Dixon, Kirk, Kwon and Samuel
Does Bosa make the field if Washington didn't get hurt?
The scary part is that from that math only 1 person out of that 5 wouldn't steal from you. I've only stolen one thing in my life. I was like 16 and it was a dungeons and dragons figurine. I felt so terrible I came back the next day and returned it and left the money for it anyways. I really really can't stand thiefs.
This is great this kid plays with reckless abandonment I love it.
I feel bad for Malik but like other posters said its really hard to draw any conclusion unless we have all the facts.
I know one thing though if my Grandmother who raised me spoke out and didn't want to go somewhere and then that fan based attack my grandmother. That fan base would be dead to me. Even if it would be my fav school growing up. Good thing my grandmother loved OSU and is the reason I'm a fan today.
This he means there at the top of his list. I've seen a lot of insiders saying the expect him to commit after his first visit to OSU so he can get a bunch of players that want to play with him. We still have a long way to go. There is an insider on the Vols Nation board that is pretty sure we got him. You never know though a lot can change in a year.
My fav player is Damon Webb from this class. I think he will play and play early and be a lock down corner and a first round draft pick. I just feel it. He was one of the few players everywhere he went he impressed.
I want a kid who wants to be here. These kids should go where they want. I have no doubt in my mind the Loss to MSU and Clemson keeps Urban up at night. If there is any coach I trust its Urban to make a statement next year against MSU and for years to come. I will lose no sleep if Jones picks MSU but I would be glad to have him if he wants the bleed OSU with me.
I wanted Fickell gone. Urban has forgot more about football today then I know so I have to trust him.
I will take any win we can get right now even if its against little sisters of the poor.
I'm confused about this. Can't you get sued for leaving a rental car?
N.M I see he called the rental car company.
This is one of the few sports websites that I visit where its moderated properly. Has writer/insider interaction. Last but not least the content is top top notch.
I would take any type of win after the last 4 games.
Yes. I love having Urban Meyer as coach. One thing that really frustrated me as a fan was sticking with one thing. It was clear as day that Pitt Brown shouldn't be on the field. Vonn Bell couldn't have done much worse. I felt this all year with multiple things. Like the ending of the season we did the Carlos/Braxton run play every game. Don't get me wrong thats great but we have a team full of 4/5 star recruits and play makers. You can't tell me that Dontre Wilson on a screen or slant shouldn't be called at least 5 times a game?
I really want to see. Mike Mitchell, Vonn Bell, Eli Apple, Burrows, McMillian, Marshall and Clark alot next year.
Tired about hearing about coaching. This same coaching staff took a 6-7 team to 12-0 and 11-2
Its more scheme to me then anything. Plus a little of being to loyal to the older players.
I agree with him. Urban Meyer has made it his mission to get better at WR its a shame that he redshirted so much talent.
This should be kept behind closed doors though.
You don't bring in.
D.Wilson, J.Marshall, T.Lauren, J.Clark, J.Dixon, C.Samuel, P.Cambell if you think a group is solid. I hate to say it but it kills me he went with the older guys and I think we handicapped ourselves doing the Braxton and Hyde show. I mean thats good enough to beat 95% of the teams we play. The other 5% we need to open the playbook. Look at Clemson it was the Sammy Watkins screen show. Why we don't do the same thing with D.Wilson is beyond me. I love Hyde and what he brought but I'm almost glad he will be gone so we can open up the playbook and get the playmakers involved.
I see 0 or 1 loss. I really think that this defense is going to be alot better next year. One thing about Urban is he makes changes when needed. I have a feeling Urban won't like the taste in his mouth from the two losses in a row and will focus on getting the D fixed. I also think it was a mistake to let some of the guys redshirt. I think Urban was a little to loyal to the older guys on the team instead of going with his players.
I mean look at Vonn Bells real first action. We as fans been calling for him the whole season.
I think Mike Mitchell, McMillan, Eli Apple, Cam Burrows, Vonn Bell and some of the other young talent will go a long way to secure this D. If we had even an average D this year we would have been in the Nation Championship. We lost 2 games by a total of 15 points.
Next year we have to get some playmakers involved. We have so much talent not on the field and as much as I hate to say it we handicapped ourselves doing the Braxton and Hyde show not that it wasn't a good show but we have so many 4-5 star recruits that our playmakers. We need to get creative and get them to the ball.
We get some of the playmakers involved. And get the D to even average and this team is ready.
I really really like Wimbush. I think he will be a super star.
You mean the Sagarin that has Wisconsin ahead of us lol.