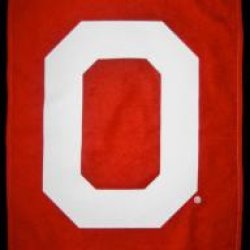 InvertMyVeer
---
Member since 17 November 2013 | Blog
Helmet Stickers: 2,462 | Leaderboard
Favorites
SPORTS MOMENT: 2002!
COLLEGE FOOTBALL PLAYER: Marcus Hall
COLLEGE BASKETBALL PLAYER: Evan Turner
NFL TEAM: DOLPHINS (loved Ace Ventura as a kid)
NHL TEAM: Meh
NBA TEAM: BULLS
MLB TEAM: REMEMBER THE EXPOS
SOCCER TEAM: The Big Green
Recent Activity
I'll just leave this here
IDK about passive, I'd say 'calculated' would be the right word to describe Tress with the press.
I think I've told this story before on here but I'll tell it again. A while back I was in a rental car (after a semi hit my car, that's another story though!) that had plates from that state. I went to pull into the gas station for the first time and out of instinct I pulled up where my gas was on my car, but in the rental it was on the other side. So after I turned around and pulled in the other way the attendant said to me "Is that how they teach you to drive up there?" I was laughing too hard to even explain myself to him.
I always wondered who NotCincyOSU was lol
Oooohh that's badass, totally stealing it for my background on my computer!
That gif of Drayton getting bowled over gets me every time, too bad it cut off there before you could see Urban's beaming grin :) Thanks Remy, loving the countdowns.
Until I see improvement in pass coverage with my own eyes (more than just a spring game against the 2nd and 3rd string qbs) this has to be considered the weakness.
Deadspin's version was more accurate - http://deadspin.com/exclusive-the-original-cut-of-nike-jordan-jeter-re2pe-1604706926
Kind of kidding, kind of not really. Can't stand the Yankees, hard not to have re2pect for Jeter though.
Oh my goodness that looks terrible... WE MUST HAVE IT
EDIT - Someone beat me to it
Just an FYI he was referencing Lebron James with scarlet and red, so it was a funny.
I've always had love for the cave
No italics needed there :)
I can understand not turning to Miller right away, but I will always wonder how the staff saw more in Bauserman than in Guiton
Oh yea good call it was NW. Yeah, it's not like I doubt Brax wanting to win, but competition pushes everyone to do better, which in turn is better for the Buckeyes. I believe we have a real shot at a title this year but we will likely have to run the table to do it. If Brax goes down at a key point in a game we don't have the same ace up our sleeve as we had in Guiton. Go Bucks!
Plus basically a fourth of Gardner's td's (5 of 21) and a big chunk of his yards came against Indiana
I admit to not knowing much about their recruiting rankings but you don't have to go that far back in history to see some pretty premier college talent. Sullenger, Turner, Oden, Conley... Last season was an anomaly, Matta will get the Buckeyes back.
My parents are big Vikes fans so I grew up following the black and blue division closely, it never ceases to amaze me at the ways that the Lions snatch defeat from the jaws of victory lol
I'm not worried about Braxton's motivation at all really, just brought up Wiscy as an example. I think Urban, the master motivater, was actually bluffing there. It's the guys behind Brax now that I'm not so sure about though.
I kind of wish we did have someone to push Brax a bit, competition brings out the best in people. When Brax was off to a slow start against Wiscy last year all it took was a few warmup tosses from Kenny G for No. 5 to return to form. This team is going to miss our former beloved backup more than I like to admit, and the spring game didn't give me a whole lot of confidence on that front. Hopefully when the time comes, and with Miller's injury history it likely will, one of the younger Bucks will be ready to step up and make plays. Of course I'd love to be wrong and have Brax healthy all the way to the national title.
Try being a Detroit Lions fan
No thanks, lol
Hard to hate Hoke when he does stuff like this. A mediocre coach, sure, but the guy is a class act.
I believe that we will win!