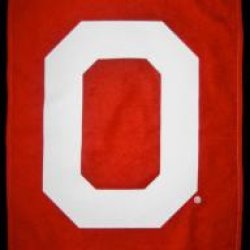 InvertMyVeer
---
Member since 17 November 2013 | Blog
Helmet Stickers: 2,193 | Leaderboard
Favorites
SPORTS MOMENT: 2002!
COLLEGE FOOTBALL PLAYER: currently EL GUAPO hands down
COLLEGE BASKETBALL PLAYER: Evan Turner
NFL TEAM: DOLPHINS (loved Ace Ventura as a kid)
NHL TEAM: Meh
NBA TEAM: BULLS
MLB TEAM: REMEMBER THE EXPOS
SOCCER TEAM: The Big Green
Recent Activity
This could have also been a shot at TTUN and their obsession with the Bobcats
If I was better with gifs I'd post a homerun, Ramzy knocked that one out of the park
I've been a longtime reader of deadspin (going back to the Will Leitch days) while I don't enjoy the site as much as I used to it's still entertaining and a site I browse often.
Eh, I'd say deadspin has the 'TMZ of sports' title locked up pretty tight. But I totally agree with the sentiment of what you're saying.
Was it stupid how overblown Tatgate was? Yeah, absolutely. But it was three years ago and the program is in a better place now. Can we just get over it already?
Nope still butthurt
In English yes but French does have some funky pronunciations. That said I've only heard him referred to as Bare-ett.
Do you like apples? Our secondary actually covers receivers, how do you like them apples!
We drew over 37000 in Cinci last year at the spring game
No words to describe the awesomeness
Dunn has had his moments too
obviously can't read too much from this game but the secondary looks much improved
Ithat sweatshirt RDS has looks baller and I want one, OHIO with the buckle font from rage against the machine
Dunn looked great on that drive, shades of El Guapo out there. A hard determined runner that doesn't shy away from contact. Loved that 3rd and 2 conversion he had early in the drive.
Looks gorgeous out there, wish I didn't have to work today :(
I haven't seen it, and I'm usually a sucker for anything football-related, but the commercials for that movie have been annoying the crap out of me
Heh I work there, it actually will be on the front page of the sports, just a little paragraph though
Very true. If it wasn't for them knocking us out of the tourney I probably wouldn't have even noticed (and wouldn't have bothered to post either). I haven't followed UD or OSU baseball much this season but I know UD doesn't have a winning record.
normally I'd say Cinci or VTech but I'm also looking forward to giving Rutgers a proper Big Ten welcome (to the tune of a 50 or so point blowout)
Bell isn't the only one who 'feels some type of way' about the way last season ended
I remember watching it, one of the ugliest overtime performances in the history of the sport. BTW, love the name you chose there
BD's comments were usually worth a chuckle and the Kentucky trolling was legendary. Hope you're reading this Bass, it's a thread full of love for you :) you're welcome back anytime in my book.
They saw Buckeyes on the schedule and figured no need to hold out hope this year