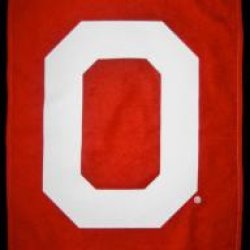 InvertMyVeer
---
Member since 17 November 2013 | Blog
Helmet Stickers: 1,964 | Leaderboard
Favorites
SPORTS MOMENT: 2002!
COLLEGE FOOTBALL PLAYER: currently EL GUAPO hands down
COLLEGE BASKETBALL PLAYER: Evan Turner
NFL TEAM: DOLPHINS (loved Ace Ventura as a kid)
NHL TEAM: Meh
NBA TEAM: BULLS
MLB TEAM: REMEMBER THE EXPOS
SOCCER TEAM: The Big Green
Recent Activity
What some (family, friends, coworkers) call laziness, I prefer to call efficiency :)
Phew... at first I thought this was another article about recruits loving alternate uniforms.
Edit: Didn't see Mr. Slick had beaten me to it lol
Is the ASEAN Basketball League full of awesome names or is the coolness relegated to the San Miguel Beermen?
Better a shootout than just not determining a winner if you ask me. Hats off to both teams though, they obviously played their asses off.
This game looked so much sexier at the start of Big Ten play. A win would still be huge though.
They play Iowa in the B1G semifinal on BTN Saturday at 3:30 -- at least the lady basketbucks have a legitimate shot at a Big Ten title.
Honestly it's easy to rip Fickell for this rant but when it comes down to it I could really care less about what he says to the media as long as the results are there on the field. They certainly weren't last season, Fickell knows this and we all hope that won't be the case this season.
LMFAO describing Brady Hoke 'like Ed Orgeron on vicodin with a western Ohio accent' = Priceless
WTF did I just read???
I guess we can add 'whatever happens, happens' to other classic Fickellisms along with 'it is what it is' and 'did we win'
Totally agree about wrapping up, another reason why the flag was justified. Ejection just seemed over the top. You're probably right though it was bound to happen eventually.
Pretty sure a defensive player would have to cure cancer to win it at this point.
Is two wins in the college football playoff too much to ask for?
That was such a horrible call to eject him. I can understand throwing a flag (especially since Roby got away with a late hit a few plays earlier) because in realtime it did look like 'rocketing'. But slowed down you could see Roby barely if at all left the ground and made contact shoulder-to-shoulder. Plus he was attempting to tackle someone who weighed a lot more than him, it had to be a big hit.
Tough call, could see either one contributing.
Digging the gallery, top notch as usual 11w
You are right about that Blu (as much as I hate to admit it lol) good point.
LoL couldn't pass that one up
Of course we're all worried for the health of our coach, but this sounds like it isn't anything to abscess over too much.
It's better to have danced once than to not have danced at all.
If you refresh the page after posting it will repost your comment, perhaps you were doing this?
The Big Ten effect. I bet other teams in the conference saw decreases in statistics at the start of Big Ten play too. It is hard to believe this team was 15-0 at this point though.
Rich is just the gift that keeps giving! Hard not to pull for the guy now, the better he does the dumber TTUN looks for giving up on him. Rich may have gotten off to a rocky start for TTUN but he at least was improving each season. But they just had to have a missagain man! Hoke goes 11-2, then 8-5, then 7-6. I wonder if Hoke gets another chance if they post a losing record this year (just because he's a 'missagain man' who 'gets it').