InTressITrust
---
TX (via Columbus, OH)
Member since 17 December 2012 | Blog
Helmet Stickers: 1,424 | Leaderboard
Columbus Born; Southern Raised
OSU Grad '13
Favorites
SPORTS MOMENT: 2011 Wisconsin - OSU Game
COLLEGE FOOTBALL PLAYER: Troy Smith
COLLEGE BASKETBALL PLAYER: Mark "The Shark" Titus
NFL TEAM: Carolina Panthers
MLB TEAM: Chicago Cubs
Recent Activity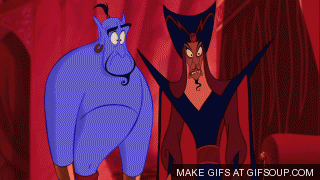 Wow I cannot believe he did that.
OSU 34 Navy 20 OSU fails a 2 point conversion early and Navy gets 2 field goals
They do in baseball. I think only football and basketball offer only full rides.
Not the correct glass but La Trappe Dubbel is my favorite beer. It is a Trappist beer.
I am assuming you want some kind of windows on your device. Do you have a CD or I so file with a valid security key?
I just wouldn't go. Host another rehearsal lunch at a sports bar and invite all the guests. If the bride gets angry about this you just saved him a couple year mistake.
I will probably be at a bar at that time for other reasons so will probably catch some of the game. I refuse to turn onto that network myself.
The FBS sucks. I guarantee you guys will lose close to half of your games this year.
http://www.al.com/sports/index.ssf/2013/11/jesse_palmer_on_stanford_they.html
I stopped reading after 4. Have you heard about Stanford football?
How would you give free tickets to students at OSU and UM? I know FSU gives free tickets to students but only a certain amount and it is a lottery. As a recent student, I would rather pay face value with a much better chance to get season tickets than randomly being drawn for one for free.
EDIT: I am just curious if you have a great solution to free tickets to students. I do agree with you about paying $30,000 a year you should be able to get them for free.
I know Tressel did this some. Groom in 02 comes to mind.
Holmes is battling for playing time right now I believe. One of the articles on this site said so I believe (again).
The odds are also based to get people to bet while still making a profit. Vegas probably has a lot of people betting on Alabama because they are the one team that has truly been in the NC hunt the past 5 years. A lot of people who know nothing are probably putting a little money on them to win just to try and make a few bucks because of their history.
I believe that is OSU breast cancer awareness clothing line.
Well done with those specials. If I was in Cincy I would go for them.
Tore my ACL at the end of my senior year of HS almost 6 years ago now.
With modern surgeries in place, he should be fine. My doctor (the doctor who does surgeries for the Carolina Panthers) told me I would never need to wear a knee brace and I have been doing great and working just like I use too. Granted the pick up games vs College athletics is probably not an equal comparison.
Rehab for the surgery is 6 months and he is well outside that window. That being said though anything can happen (just look at Braxton)
Has anyone bought this shirt before? Does it run small and does it shrink a lot?
This is why I am nervous. Without playing an option offense on a weekly basis, they are very tough to defend against.
http://scores.espn.go.com/ncf/boxscore?gameId=292480194
Shocked to see a Freshman at LT. Thought they would try for more experience there.
I know during the 07 NC game they sold beer so I assume they will
1. First game the offense starts slow and D/ST carry the team.
IT IS A VERY LOUD ACCOUNT
HTC One m8 and same problem