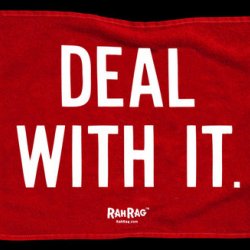 InTressITrust
---
TX (via Columbus, OH)
Member since 17 December 2012 | Blog
Helmet Stickers: 1,349 | Leaderboard
Columbus Born; Southern Raised
OSU Grad '13
Favorites
SPORTS MOMENT: 2011 Wisconsin - OSU Game
COLLEGE FOOTBALL PLAYER: Troy Smith
COLLEGE BASKETBALL PLAYER: Mark "The Shark" Titus
NFL TEAM: Carolina Panthers
MLB TEAM: Chicago Cubs
Recent Activity
IT IS A VERY LOUD ACCOUNT
HTC One m8 and same problem
With this injury I doubt any team would draft him for any position unless he can prove he can be healthy to play again. I bet his options are come back, play, and get a masters or call it quits after December and live on an undergrad degree. Both are good options but the first option at least get a masters and a chance in the pros.
Wow I really thought this was going to be about another JT. If that was intentional well played sir.
Also I am happy he is able to still help young people develop and wish him the best.
It was the 3rd so you are both right and wrong
Unless the text book has homework problems in them, I see no need in buying them. The internet is making them obsolete. If you do have to buy use online or use Facebook marketplace to find the books unique for your university.
Now the story of A. Smith would be a great inspirational movie. If Rudy was successful this would be 10x better.
I am pretty sure that the holding play you mentioned was also a completion. If there was video review back then I am pretty sure that play would be overturned.
I really though Knox and Jones were pushing for time currently the surefire redshirt shocks me for them.
I hope you don't run into this guy then
This is said almost every year but I think this 2017 class is going to be special. A pocket QB committed early. The kid is 100% a Buckeye from birth so little to non chance of flipping. Is see him building a great receiving core by his recruiting efforts.
Someone else can probably say for sure but I believe it is a few years. It is official and they can still sign else where but the coaches can talk to the players more often.
Great minds think alike. I was going to post this same gif.
Yes. Who doesn't have a pig fetish?
I was just getting on to complain about our "lack" of commitments recently. O well
So much this. I will not buy a big electronic device from Best Buy again so I do not have to deal with Geek Squad.
Hopefully The Game. I hate not being close anymore for the ability to attend all of them
Our guys are currently backing it up though
I would go with The Game since I hate the NBA. That being said though the open bar would be very tough to pass up.
Probably shouldn't copy a whole article and probably should give a link to it.
YES
I was at a house party on campus dancing with a random girl wing manning for a friend. Eventually found out she went to that one school up north. Immediately left, went home, and took a shower. I felt so dirty.
I really want to know where they got the numbers from. It is interesting seeing the random hate from Georgia and Kansas though
Does the B1G still want Notre Dame? The point of conference expansion is not to increase your brand name, it is to increase your TV market to increase revenue. Will Notre Dame help this? Maybe this could help out west because they have a big TV following (hence their own TV contract).