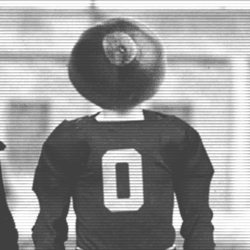 InTressITrust
---
Member since 17 December 2012 | Blog
Helmet Stickers: 659 | Leaderboard
Favorites
SPORTS MOMENT: 2011 Wisconsin - OSU Game
COLLEGE FOOTBALL PLAYER: Troy Smith
COLLEGE BASKETBALL PLAYER: Mark "The Shark" Titus
NFL TEAM: Carolina Panthers
MLB TEAM: Chicago Cubs
Recent Activity
But we do not have any top 10 prospects!
Damn I was really hoping we would take them all
Damn. I was really hoping for the Under Armor game
When I clicked on this link I was expecting it to be about the STI. On a related note I do not know.
First, I am completely against paying players. The benefits they receive are more than worth it as a kid that had to take loans out to pay for college.
Everything you said is completely valid though. The one problem I see with compensating the players like you mentioned is the wealthy colleges can buy championships. The big schools that have a lot of wealthy alumni/make a lot of money through TV contracts can pay the kids a lot of money. Why would any highly ranked recruit every choose a small school again? The parity in college athletics would change so much. Ohio State could pretty much get every recruit in the country because of our alumni base for football and basketball (Yes, this would be awesome!), but then I would feel like a Yankee fan.
One of my friends described weather best "a bipolar women PMSing". It is still a long way out to predicte the weather. Especially in Ohio.
I believe this post is two days late. I do not think any of our current QBs are ready to start for us this year.
Bob Hope dotted the I and Sherman marched to the Sea. Nuff said
Clarett - Only year to go off of is Freshman year. What could have been.
George - Won a Heisman
Hyde - Man played with heart and as Jimmy McGinty said you need it to win
Born in 1990
So now the question becomes what is early?
The main thing for me was I knew Drew was from Ohio before this started (The Drew Carey Show and him attending sporting events). Chappelle I never knew was from Ohio until this started.
I think Russell starts at SG. He provides the offense and Scott provides the D. If we get Turner we win the NC
7 good plays 2 negative
Hyde's Iowa run was the highest at number 40. Unfortunately no love the Kenny G
I do not think it is a big deal at all. His trip is 3,433 mi* and 51 hours of driving*. If he added tOSU it would be 4,288 mi* and 63 hours of driving*. I would not want to make that trip in a week.
* - estimates provided by google maps
Only problem with this is they both get in foul trouble during the games leaving us without a big man. I like the theory but we have no depth with a true 4/5.
I am saying 10
I hate saying this and should probably wash my mouth out with soap but go badgers
With all the good local places to go go, you have to make a stop at a very common chain restaurant?
Now that is something that shocks me. I feel like some losses feel like 30 with how bad our offense gets.
Mark "The Shark" Titus. He gave us such an inside look of what it was like being on the team and is one player I still follow closely even after his TOSU career was over.
I didn't realize Apple still had his black stripe. Is there a story to this? Is there anyone else still with a black stripe?
Thank god teachers made us carry them
Coming from IGotAWoody makes this even funnier
2011-2012 Season I believe but could be off by a year or two.
Well it could be worse. I could be Canadian