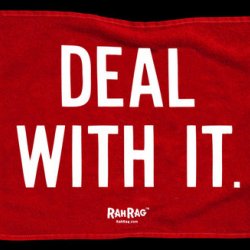 InTressITrust
---
TX (via Columbus, OH)
Member since 17 December 2012 | Blog
Columbus Born; Southern Raised
OSU Grad '13
Favorites
SPORTS MOMENT: 2011 Wisconsin - OSU Game
COLLEGE FOOTBALL PLAYER: Troy Smith
COLLEGE BASKETBALL PLAYER: Mark "The Shark" Titus
NFL TEAM: Carolina Panthers
MLB TEAM: Chicago Cubs
Recent Activity
So he can use the free trip to go somewhere cool around the country like California. If I had 5 officials I would go everywhere but OSU just for the trip.
This is where my family use to tailgate. It is a solid spot for true tailgatting.
Kicking him off the team is a little harsh I think. I would put this to a team vote and let the team decide.
Yep my favorite law is how Columbus you can walk around topless but when it comes to gentleman clubs you have you were the stickers.
I take it Webb is still suspended. Anyone know how long he is out?
Shocks he doesn't stay in school just to have access to the rehab UCLA would be able to provide him.
My life dream is to marry on of the Ingram girls. I just need to find a way to meet one.
White Castle beat them to the punch.
The Dolphins may be bad but Stoneburner caught another TD
Want to hear a joke about a pizza? Ah never mind it is too cheesy.
I really don't think D Lee should tell people to do drugs. Not a good look for the team.
I may have to buy one
I don't think they were making claims of FSU with the top spot more just they should be included. That being said last year i was saying FSU should be left out for how they played so I don't have a problem with that. And hey end of the day it is beginning of October. Still two thirds of the season to go with a lot of quality games to be played.
Do you still maintain all the vacation time with the warehouse job or do you lose that also?
He is from Arkansas; I'm sure he had Cane's before. It is a Louisiana fast food chain. I know a lot of people think it was founded in Columbus but it wasn't.
Brazenhead. Their Garlic Burger with homemade chips and their garlic sauce is amazing. Wednesday it is $4 or $5 burger night too so a cheap amazing dinner.
EDIT: Also Eagle's Pizza in New Albany has amazing taco pizza. It is cash only too but is completely worth a trip.
Wow reading his post about tomorrow and Thursday I was thinking today was Tuesday. Damn I hate Mondays
I pack my lunch most days of the same thing so not real decision is made. When I do go out though me and the people I work with each pick a restaurant and play a game the day before. We then go to the winner's choice. Makes the office more fun.
I agree completely. Google has done a terrible job of promoting their products. I had to introduce it to so many friends since at the time it was ask I could use (Chromebook user)
FaceTime is one thing I don't like about iPhone. To my knowledge it is restricted to only iPhone users. Hangouts works across a wide range of devices.
Most phone batteries are pretty easy to replace (HTC is awful) it just requires a little experience. If you take it to some Interstate All Battery Center or computer places they can change them out pretty easily for you.
iPhones are actually some of the easiest to do.