InTressITrust
---
TX (via Columbus, OH)
Member since 17 December 2012 | Blog
Helmet Stickers: 4,767 | Leaderboard
Voting Record: 3862 / 10
Columbus Born; Southern Raised
OSU Grad '13
Favorites
SPORTS MOMENT: 2011 Wisconsin - OSU Game
COLLEGE FOOTBALL PLAYER: Troy Smith
COLLEGE BASKETBALL PLAYER: Mark "The Shark" Titus
NFL TEAM: Carolina Panthers
MLB TEAM: Chicago Cubs
Recent Activity
Insert Twitter poster claiming D Lee did nothing in that game.
Man I forgot about the roughing the kicker penalty. Still think it should be a 15 yarder.
C.) Onside kick recovery
D.) All of the above.
Fixed
Shit. This game is getting too close.
just downloaded it on my surface pro 3. so far it is awesome. the tablet mode is pretty kickass
I am 25 and probably use the word way too much. I describe everyone in my generation as a kid.
Yep I am an idiot. Completely forgot about him and the best of the bunch. I feel a lot better now.
Well there is our entire WR corp. We are going to need a very healthy dose of Eze come Labor Day.
I live in Austin and I meet a new buckeye every where I go. Their fans don't brag ever. They don't have a whole lot going for them currently.
https://youtu.be/m9qm8JROXWc On my phone so I can't post the video but this is my favorite. It was against Urban too.
They are Urban Assault Vehicles. Used for transporting troops to different battle fields.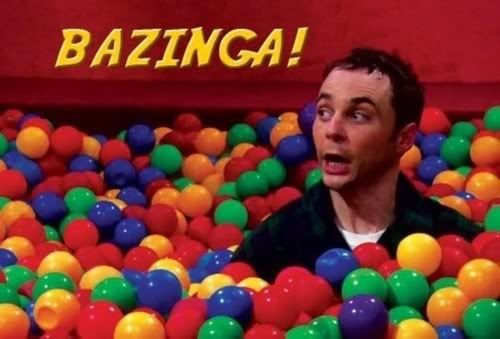 And any mention of The Shark needs
Thanks for the update but seriously who cares. Most kids in their grade haven't even gone through puberty. This list is going to change so much within a year. As much as I enjoy following recruiting, it is starting way to early and is becoming a turn off to me.
Spoiler alert next time. Come on man
It is not completely by one self just a way to spread STDs by watching porn by yourself with using tears as lubricant
He lists the schools he is interested in and FSU isn't one of them.
No he listed a few schools he is interested but all experts are picking him to GA now.
Blue Mountain State Season 1 Episode 3. That will explain everything.
To be fair I probably drink more after a win since I actually am happy and go out.
Damn that 9 year old is scary good. He probably has better ball skills then my entire varsity soccer team back in the day