InHartWeTrust
---
Member since 27 July 2013 | Blog
Favorites
COLLEGE FOOTBALL PLAYER: Zeke and Tre
NFL TEAM: Cleveland Browns
NBA TEAM: Cleveland Cavs
MLB TEAM: Cleveland Indians
Recent Activity
Especially when you consider the fact Jonathan Cooper and Nick Bosa just showed up on campus a month or so ago, too...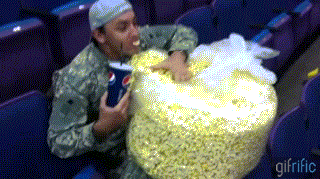 Hope he learns from his mistake and can continue to mature to a point where he can get out of his own way...the sky is the limit for him if he can just get his head on straight.
You've heard about the hiring of Schiano, right?
BGSU and TTUN...the opener and the closer. Went to too many last year, I get to a point where I prefer to just watch from home or a bar instead.
I will also travel to any/all post season games.
That's absolute horseshit! This aggression will not stand, man.
From what I know about Zeke, even as blinded as I am by my love for him on the field, he better work on securing some clean piss ASAP. The NFL likes to target people once they get clues...and unless Zeke's made a radical change in lifestyle, that could become as issue for him.
Fingers crossed for the best because I'm pumped to follow his rookie season.
I think it's funny the people who are concerned about Coach Stud getting the job done. Why would anyone hire someone for a second time if they weren't 110% satisfied and confident in their ability to get the job done?
You can come crash at my apartment downtown, construction will be finished and I'll be moved in by then. It's got a pretty cool view.
http://i.imgur.com/8ob7pOo.jpg
Assuming that Erick Smith is back to being healthy and is still getting beaten out for the starting spot, I am confident in the player that manages to beat him out to start (because like you, I believe Smith is a very solid player). Hooker had all the potential in the world when he showed up...just needed to be refined and developed a bit. It seems that has happened. It's a lot like everyone here wanting Baker to start because it's what they dreamed up as happening last season, even though Worley has proven to the coaches and his teammates that he is the guy who should be starting.
Dame Webb was a lockdown corner in HS and got a good amount of time on the field last season, so assuming he can learn the role of safety I also think he will do just fine. I have no worries on Conley and I'm not concerned about Lattimore or Ward holding down the other side...the second corner usually gets off to a slowish start the first game or three, then gets it going just fine.
All of that said, very much like you...I do have my worries about the DT position. I seriously hope someone can break out at that position.
Co-signed. I hope both he and Samuel have killer seasons.
Christ, I might have to head to campus for some volleyball games this Fall.
Man I'd love to see this guy have a breakout season of that caliber, that would be insanely cool.
Worley starts but splits snaps with Baker, increasingly so as the season progresses, same as Grant/McMillan from a couple seasons ago.
Booker holds down the other spot.
Webb played quite a bit last year (aside from the suspension), he is obviously extremely talented.
He's my guy for this year, really hoping he breaks out in a big way!
Atmosphere at The Shoe used to be electric and it was a blast back then. Now it's mediocre at best IMO; every year I go back for a few games and every year I leave a bit more crushed at how the atmosphere continues to decline.
Where would you expect Dontre to get his snaps at? Or do you not expect any at all?
Agree with the list, except I'd move Dontre up to Tier 2. He will return punts and maybe kicks, plus will get more carries now that Dunn is gone.
I go as hot as I can and then I finish ice cold. 2 NoDoze and 3 Ibuprofin with a Gatorage beforehand. Works like a charm.
Now those I can get down with. Thanks for posting.
lol those are AWFUL, glad I picked up last years (which are pretty much the same as these, except they actually finished the design job).
He's been suspended twice from the team previously, both by Stoops for team rules violations (one of which I believe was the failing to appear in court thing). Maybe Stoops will cut ties with him after this since he's becoming a headache?
Thank god someone else said this. I was scrolling and reading just waiting for it, otherwise I was going to post it myself.