InHartWeTrust
---
Member since 27 July 2013 | Blog
Helmet Stickers: 3,235 | Leaderboard
Favorites
COLLEGE FOOTBALL PLAYER: Braxton Miller, Dontre Wilson
COLLEGE BASKETBALL PLAYER: LaQuinton Ross
NFL TEAM: Cleveland Browns
NBA TEAM: Cleveland Cavs
MLB TEAM: Cleveland Indians
Recent Activity
There are far better seats available for $125-150 on many, many sites at the moment.
Straight line speed he isn't on par with Teddy...he's fast as fuck, but definitely a hair short of Teddy (look at their high school 40 and 100 times, I think he is like 0.05 seconds slower iirc?). However, the way he changes direction without losing speed is what makes him really dangerous.
Ever seen his senior year highchool highlight video? Pretty similar music, but great highlights.
I fully believe he will be the prized horse of this offense this year. I think he is in for a HUGE breakout yeat...but I am very biased, sooo...
You're*
Damnit, sorry, I couldn't help it.
EzE and Dontre got to 250 last year, but barely.
RB is an area of questionable depth? Last year we had a "stable" and an "embarrassment of riches" at the RB position; now we lose Hyde and it's an area with questionable depth?
Sarcasm isn't really your thing, eh?
Philly is also a senior, he needs the pill too.
When we aren't hanging 60 points and actually need it.
I love em, different strokes I guess.
He's the best since Mo C, but that's not an option. He's better than Beanie. So, I voted since Eddie, although I don't know that that's 100% true.
Buckeye football and basketball today...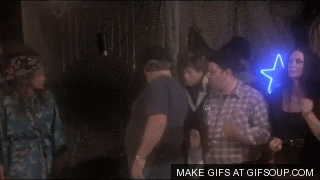 Bollman isn't calling the plays for us this year in Champaign, so I'm not worried about only completing a few passes.
Good luck to the kid, I am sure he has made the decision he feels is best for him...which is what is most important.
Moreover, it's a really deep QB class this year...and is said to be the opposite next year. I'll support whatever decision he makes, but I think he stands to gain a lot by saying in Columbus for his season season...just a matter of if he is willing to wait or not.
Spence is my guy. I was frustrated early in the season when guys were complaining about him "not living up to his hype". Glad he has put that to rest, love watching him play.
What I'd like to see: 60% EzE, 25% Rod Smith, 15% Ball/Dunn. Dontre isn't included here, as his types of carries are going to be designed specifically for him...
I don't think we really have a bad option though, no matter how it works out. Whoever gets the carries will have earned them, and if they earned them over the other guys, I trust them to do good things.
Not sure why this was DV'ed (hopefully a fat finger), but I gave you one to offset it. All I have heard is that JT is next up, too.
Solomon Thomas would really ease the pain, and we are fine at DT for the '14 class. '15 class we can continue to reload.
Samuel isn't signed...no one is signed yet (LOI is the only thing that seals the deal).
Now THAT is the definition of trying to do too much. WHAAAAAMMY!!!
Glad to see the defensive play callers took their tampons out for the last 10 quarters. Since they have done so, this defense has looked great.
It is so refreshing to see our coaches finally utilizing our players as best as we can, by having them play to their strengths (i.e. molding our defense to our available players) instead of trying to take a paper static scheme and bend our players into playing it.
Good coaches do the former, bad coaches do the later...I am glad to see Fickell and Everett are moving towards being the later.
The word you were looking for was "moot". The fact that this was called out, and you still missed it, is absolutely hilarious.
Michigan. Poor football. Poor grammar.