Someone needs to go on a diet (from his photobucket page).
Correct me if I'm wrong but it sure appears that our resident moron down south IS posting from within a mobile home... not that there is anything wrong with that. ;-)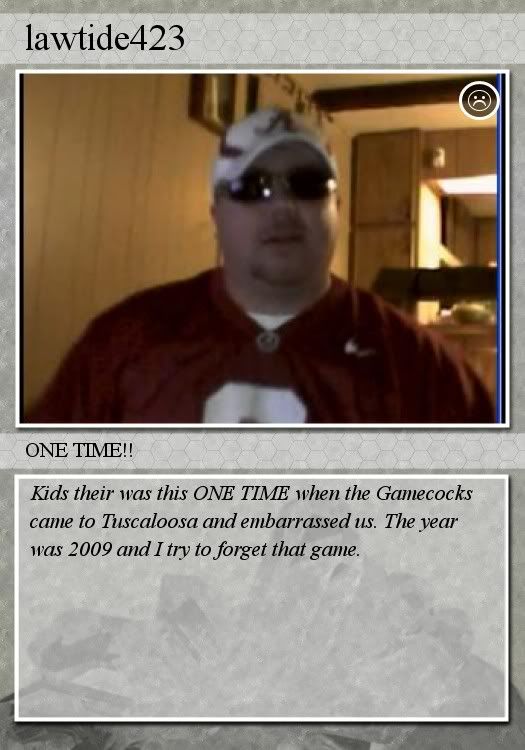 Appears to be a member of what is called MENSA, no wait, sorry that was a mistake: BDU (Beer Drinkers United).
"A big shout out to my buddies in the BDU! If ya dont know about us look up "Beer Drinkers United" on youtube BDU - bringing community back to Youtube" Lawtide423 says: "awesome vid. drumr. that shit was crazy. fuck the popo. yes i agree we all need to get together next year. i look forward to it. peace !!! bro. BDU!!!"
So basically, all of us our wasting a bunch of time and energy on some idiot who:
1. Lives in a trailer.
2. Is a distinct member of beer drinkers united.
3. Is a Blama and Cowboys fan - can't be more confused than that.
4. Could use to spend a little less time on camera and a few more minutes in a gym and on a diet.
5. Uses the name "Lawtide" which would imply that he is a lawyer and went to Bama: however, proof shows that he simply meant to disguise his real life behind the monicker and leaves it up to everyone's imagination as to what the truth may be.
= Loser.