IH8UOFM
Waterford, Michigan (via Medina, Ohio)
Member since 26 August 2013 | Blog
Favorites
SPORTS MOMENT: Ezekiel Elliott's 85 yard run against Alabama. Nothing will ever top it, to me.
COLLEGE FOOTBALL PLAYER: A.J. Hawk, Braxton Miller, Kenny Guiton
COLLEGE BASKETBALL PLAYER: Tony Stockman, Aaron Craft
NFL TEAM: Cleveland Browns
MLB TEAM: Cleveland Indians
Recent Activity
So much for having to go north to smell it and west to step in it
I'm a morning person, and I'm usually chomping at the bit for College Gameday to start on Saturdays. Couple that with the fact that I gave up drinking and the noon kickoffs are much more appealing to me.
Its a great marketing choice, at the very least. These guys know they have huge followings from OSU and the sooner they choose a number, the sooner the jerseys are made, and the sooner they are sold. $$$$$
Seems legit
Bosa has that "haircut remorse" look. I had it when I cut my long hair when I was his age too.
I have a sneaking suspicion the Detroit Lions are taking either Braxton or Mike tomorrow.
Not quite understanding the downvotes. Theres really not much else to post about....
Just bought tickets for Game 1!
Bad timing, 12. If this would have been 3 weeks from now, the most attention it would have garnered would be a shrug from most people.
Well, he is a horse so.....
Of course.....a position like this opens up and my employer's network has Google Docs on the blacklist. Sigh....looks like I have to buy the IT guy another carton of cigarettes or Jimmy Johns for lunch again....
Dolo lookin' lean. Appears he's been grinding before the draft.
Like pretty much everyone else here, I expected it to be nearly impossible for someone to step in and fill Herman's shoes completely. I just hope those last 2 games are foretelling....
Wonder if they are working out all these players to mask their real intention (whatever it may be)
As someone that works in this industry, seeing reaction like Jack's are a breath of fresh air. I can assure you, that even if we recognize you as being the greatest golfer that ever lived, you will still be carded.
Now if Coach Tressel walked in......
http://thisiswhyyourefat.kinja.com/sweet-peep-tato-pie-230165190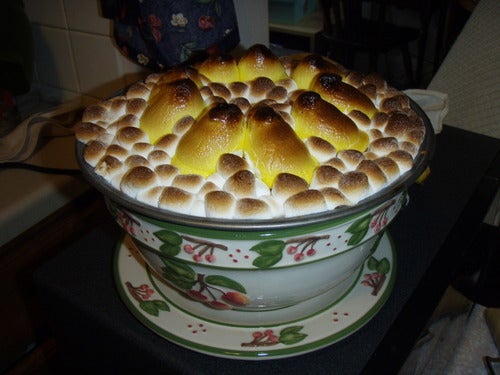 Man, that 1st gif was like EXACTLY where I was sitting at Spartan Stadium. GREAT memories.
I'm not gonna try to take the moral high road, cuz lord knows I'm far from perfect. I will just state that I'm a bit shocked and disappointed.
I don't know how he did it, but he is down 40 lbs and looking like a new man. He was photographed photoshopped last June at a Ball State alumni golf outing.
That looks more realistic. Happy April Fools Day everyone!
Ex Browns QBs are, and should be a hot commodity. Had Hoyer not thrown 10 INTs in the first half of that playoff game last year.....
I thought he essentially gave up basketball already?
Most underrated player in OSU football history?