IH8UOFM
Waterford, Michigan (via Medina, Ohio)
Member since 26 August 2013 | Blog
Favorites
SPORTS MOMENT: Ezekiel Elliott's 85 yard run against Alabama. Nothing will ever top it, to me.
COLLEGE FOOTBALL PLAYER: A.J. Hawk, Braxton Miller, Kenny Guiton
COLLEGE BASKETBALL PLAYER: Tony Stockman, Aaron Craft
NFL TEAM: Cleveland Browns
MLB TEAM: Cleveland Indians
Recent Activity
Great read. Few things in College Ball sexier than a well executed wheel route.
Yeah, I knew the 4.32 seemed kinda steep and couldn't really be substantiated...
and he's faster than Terrelle.
I like TG and all, but man. Pryor ran a 4.32 at his pro day and and a documented 4.38 after his transition to WR.
Zeke's feat still blows my mind. 200 yards a game against solid defenses that knew we were going to rely heavily on the run game with an inexperienced QB.
I don't say it too often as not to upset people/start arguments, but I consider Elliott the greatest OSU RB ever, and by a longshot.
Sure hope not. Talk about a guy that was/is proud to be a Buckeye...
What a shit sub-reddit.
That being said, I'm subscribed to it now...
I would LOVE to see a Navy home game and be part of Anchors Aweigh after a TD. Jump Around at Camp Randall would be pretty sweet too.
I'm going Saquon Barkley even though I think Weber out-rushes him in 2017
I've long said that Urban will move into the Patriots HC job as soon as Belichick retires. Hope I'm wrong...
Everyone in my local Meijer here in Metro Detroit knew my excitement to find these in the frozen section for the first time. Now my 9 year old is hooked on them too.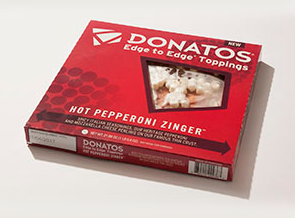 Its kinda hard for me to fault the 2nd guy on his final answer
Will always have a special place in my heart. The guy that knows he could be a first day pick come Draft time, but loves his school and returns for his Senior season.
He can take solace in knowing that she is in the best hands in the world, bar none. Lots of miracles happen at the James.
Upvoted for the PSA though...
Even the cops down there have SEC speed...
Considering he didn't even have the greatest form in this clip, I guarantee he can run faster. Scary fast.
I was going nuts when he caught that. So clutch.
I remember watching a handful of Zips games last year and wondering why the heck he wasn't getting any carries. Guess this explains it.....
Was that Zack Smith gettin down?
Man, I hope he tears them a 3rd corn chute that weekend in Ann Arbor....
DAMN. A one-piece. No two-piece, no biscuit.
Would Urban's player list, alone, require like 4 pictures?
Eh, whatever works, I guess, but it seems a little Busch League.
Most of my favorite Buckeye moments involve his unmistakable voice and Ted Ginn's speed.
"Nobody catches him unless you are a WORLD CLASS SPRINTER folks".
"Ginn...what kinda SPEED does he got?"
And the return against Michigan..."Forget about it folks, this babys OVER"
Kick-ass story. Man he scorched them in that game. I can only imagine how different the 2011 season may have looked if he played more than a few games...
About 3 or 4 years ago a fellow Buckeye at work walks up to my desk talking on his phone while I'm on an important call and can't be interrupted. After I get off my call he says "I was gonna put you on with Luke."
I missed my chance to talk with Coach Fickell by seconds. Sigh.