idontsmellgood
---
Member since 14 June 2013 | Blog
Helmet Stickers: 866 | Leaderboard
Voting Record: 819 / 17
Favorites
SPORTS MOMENT: Holy Buckeye
COLLEGE FOOTBALL PLAYER: Orlando Pace
COLLEGE BASKETBALL PLAYER: Aaron Craft
Recent Activity
You should tweet at him and let him know he's doing it wrong.
Spare the rod and spoil the MMan.
The Tide is already receding.
After Zeke's run it was changed to "It's complicated."
#Loading
My mom would have spoken straight to my heart... after she tore it from my chest.
And likely your last one :)
I just call him "Devin Six"
The 11W party is the formal. Didn't you get the dress code notice? Figures. All the things the interns take care of in the Premium Lounge are always broken, including the mail system.
Looks like O$U bought their way out of the scandal. If one of our players did something like this we would get the death penalty.
I still get people with "Metric Time" because so many Americans don't understand the metric system. Here's the original metric time prank:
Australia's This Day Tonight revealed that the country would soon be converting to "metric time." Under the new system there would be 100 seconds to the minute, 100 minutes to the hour, and 20-hour days. Furthermore, seconds would become millidays, minutes become centidays, and hours become decidays. The report included an interview with Deputy Premier Des Corcoran who (participating in the prank) praised the new time system. The Adelaide townhall was shown sporting a new 10-hour metric clock face. The show received numerous calls from viewers who fell for the hoax. One caller wanted to know how he could convert his newly purchased digital clock to metric time. [Source: Talking TelevisionAU]
I've thought about this some also. Cardale is best utilized when the safety has to play 20 yards off the line so I don't think he would be the goal line QB even though he is built the most like Tebow. I imagine they would want to limit the deep balls for Braxton so I could see him being the goal line guy. Perhaps give the ball to Cardale if you are backed up to your own endzone, JT if in mid field and Braxton in goal line? I'm guessing that JT wins the starting job overall and the other two are used situationally.
Is that a sarcasm smiley? Now I've seen everything. :~)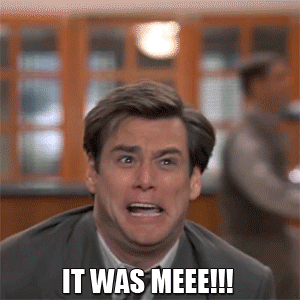 Congrats Nutabuckas and please let us keep celebrating each of these milestones with you.
I love how this place has become a oasis of hope in the midst of the pus-filled sore that the internet can be. Kudos to the Jason and the Mods as well as the members.
Why, did he pull this stunt with Bollman?
Never forget.
#SoybeanWind
Double pi post.
I never knew anyone else celebrated pi day round here.
All I know is that both those options are easier than resisting the urge to start a new qb thread.
"He is ghost"
I would change my name to that if I were this kid. That's just plain awesome.