IBLEEDSCARLETANDGRAY
---
Tampa, FL (via Wheelersburg, OH)
Member since 02 November 2012 | Blog
Lifelong Ohio State fan. Born and raised on the Ohio River on my grandfather's farm where I learned two important life lessons: 1, Always treat people how you'd want to be treated, even the people who mistreat you. 2, Three yards and a cloud of dust! One of my earliest memories as a child is wearing my scarlet and gray footie pajamas while watching OSU game replays on the local WOSU channel with my dad. I even remember Paul Warfield announcing. I grew up in southern Ohio and have lived all over the state including Chillicothe and Cleveland. I've been known to scream at the TV when Ohio State plays. I go all in every game hence why my screen name is IN ALL CAPS. When Ohio State loses I am sick to my stomach for several days afterward. When they win it's like freaking Christmas. I hate Michigan. I hate them more than Khan hated Captain Kirk. That Team Up North sucks. The SEC sucks. Go Bucks!
Favorites
SPORTS MOMENT: My best personal sports moment was my 1 tackle in high school in the 1989 OHSAA Division IV state championship game at Ohio Stadium on the old field turf. To play an actual game on the same turf Woody walked on will always be the greatest sports moment of my life. That and OSU's 2002 national championship game win over Miami. I cried tears of utter joy after that win.
COLLEGE FOOTBALL PLAYER: Raekwon McMillan
COLLEGE BASKETBALL PLAYER: Amir Williams lol
NFL TEAM: Cincinnati Bungals
NHL TEAM: Tampa Bay Lightning
NBA TEAM: Meh
MLB TEAM: Cincinnati Reds
SOCCER TEAM: WTF United
Recent Activity
Stay healthy, out of trouble and on the roster.
I believe Sparty had a Top 10 defense in 2012. The reason they were 7-6 was because their offense was so bad.
10-2 with 1 B1G loss (Sparty). However I think Sparty suffers 2 conference losses and with our win over TTUN to end the season we win the B1G East and play either Iowa or Wisconsin again in the B1G title game, which we win in a blowout. I think we barely miss the playoffs but play USC in the Rose Bowl as Urban honors Woody with a long-overdue beatdown of the Trojans. We finish 12-2, JT comes back with a loaded and experienced roster for 2017 for one last championship run.
This is the same defense that Sparty has run against us for the last 4 years. It's all about execution. We execute vs. this defense we win (Sparty 2014, 2012). We don't execute we lose (Sparty 2013, 2015). No matter what, TTUN will have to play a perfect game defensively to shut us down. Good luck with that.
There is nothing that makes me believe he won't get suspended again. Of course if he does fail another test it will probably be a permanent ban this time.
You could say hes an 11 Warrior ;)
That's horrible. My heartfelt prayers and condolences for them and their families.
What did your ex do to you to prompt this rant? You gotta spill the beans now.
Especially so early in the morning
Good luck, California! I reccomend: 1. Dogs of War - Pink Floyd (will get you in a serious mindset) 2. Its Gonna Be A Beautiful Night - Prince (listen to the live version on youtube from Sign O the Times, this song will make you want to dance which we all know is a great way to get rid of nervous energy.) 3. Walk - Pantera (because youre a bad MFer and are gonna pass)
God, I hope not.
The only thing Ive taken from this (as with most cases these days) is far too many people form misguided and flat out wrong opinions and judgments based off something they saw on social media/internet. If youre not able to step back and say to yourself "Hmm, this might not be the whole story" I really pity you. Because we all know everything posted on the Internet is 100% true. (sarcasm)
The opinions of TTUN fans mean squat, period.
There's a sports bar here in Tampa called Peabody's that's has the best buffalo wings that Ive ever had. I usually get 24 with a mix of mild, medium and sweet BBQ and a pitcher of Yuengling. If I want desert I get Drumsticks from the grocery store or go to Cold Stone.
I seem to recall Urban and his staff building this class.
The last time I went to Las Vegas I drank more than I thought I did (I forgot I had done shots) and spent the night in the fetal position in the bathroom. When I woke up at 2pm the following day I popped some Excedrin and went to a buffet and ate a bunch of bacon. Voila. Hangover gone. Your results may vary.
As for the Buckeyes, the OL blocks well our youngsters will flourish. If they play like we did vs VT in 2014? Gonna be a long hangover of a season.
Win the National Championship with a QB named O'Korn? Get outta here.
King Kwon is right. Dude is a monster.
And if we had Noah Brown last year we would've repeated. No doubt in my mind. He was the missing piece.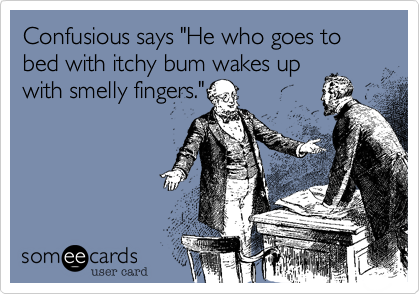 Oregon 9-0.
LOL.
A lot more games vs. these opponents are coming with the playoff era and focus on at least one strong Power 5 team on our schedule every year (and in some years two). Like in 2022 we play both Notre Dame and Texas in the regular season. We make it to the playoffs and championship game we could potentially play 4 games vs these teams in one season.
Yes, we play 9 conference games this year.
Did Nick brink that flamingo from Florida?
So their yellow went from normal urine yellow to "post drinking binge" urine yellow, nice.
Yeah that's our bye week that year. Schools aren't allowed 13 regular season games as far as I know.
if you did a Mount Rushmore of 90s rock/grunge icons he'd be one of the four. Immistakable voice and sound.