HX-50
Charlotte, NC (via Hudson, OH)
Member since 29 December 2011 | Blog
Favorites
SPORTS MOMENT: Having flag raising detail for the 2002 UM game.
Recent Activity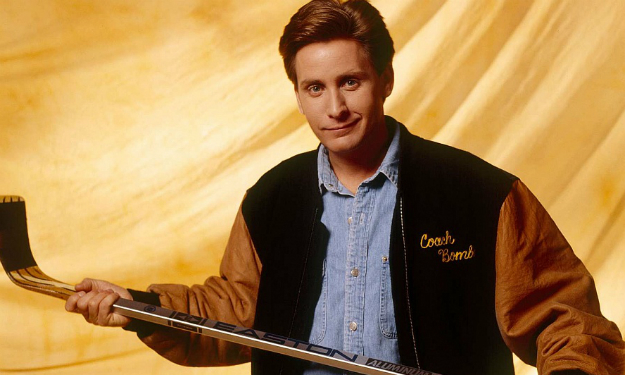 I'm so glad I finally escaped Hampton Roads...
And thank you for posting the youtube vid. I love that Optimus Prime's ringtone is You've Got The Touch.
But... the Go-Bots came out before the Transformers http://www.seibertron.com/transformers/news/the-transformers-vs-the-gobots/9789/
Well, I did make sure to post it in the 'anything else' forum.
Dx12 requires Windows 10 from everything I've seen. Windows 10 also has some pretty cool recording features for what it's worth. http://www.howtogeek.com/219947/how-to-record-pc-gameplay-with-windows-10%E2%80%99s-game-dvr-and-game-bar/
I have a 2012 macbook that I was able to add an SSD to as well as upgrade to 16 gb of ram. The thing still outperforms my windows laptops and stays cool while doing it. I ripped out the optical drive and put a 1tb HDD into it. I do a ton of web development so it's handy in that arena as it's Unix with a great front end. I can even hook into my windows PC that sits on the desk and take care of anything I'd need to over there. When the time comes to finally upgrade I'll most definitely get another mac.
I have several computers at the house as I do a lot of development/IT work. My go-to is still a macbook from 2012, it's a Unix based OS with a very nice front end. My PC is still cranking with windows 7 and I'll probably eventually upgrade to 10, but that's mostly for games anyway. I have a few versions of linux installed across several other boxes plus a ton of VMs. Mint is great for a GUI based linux, I also have Kali and ubuntu server. I wouldn't recommend those for beginners though.
http://espn.go.com/video/clip?id=13745379&ex_cid=espnapi_internal
HORSESHOE... BRONCO FOOT!
The image of shirtless harbaugh joining that fray just entered my head and I can't stop laughing.
I used to start at wikipedia and then just go to the sources that they list at the bottom of the page and use them.
As a former Stradley Hall resident I agree, we won.
https://teensneedsleep.files.wordpress.com/2011/03/smith-et-al-circadian-rhythms-and-enhanced-athletic-performance-in-the-nfl.pdf Really interesting study done on the MNF games and west coast teams playing out east.
My freshman year was 2002. There was a huge blizzard and the North and South campus dorms had a huge braveheart style snowball fight on the oval due to them canceling classes for the first time in a long long time... I got tackled by AJ Hawk and it was amazing.
I'm sure they have a ton after Saturday night...
But one of those championships was against a weak ass big ten team, so therefore it doesn't really count... SEC logic.
Someone should write about that concept. Perhaps how spoiled we got watching the Sugar Bowl all off season.
At least we know the majority of the football players are avoiding bad chicken...
They called it an improper recruiting benefit... better watch out for the scores of make-a-wish kids that are about to flood CFB...
He's the most amazing hypocrite I've ever seen. He bashed OSU one week and then the next holds them up as an example.