huber57
Columbus, Ohio (via Tunkhannock, PA)
Member since 23 November 2011 | Blog
Favorites
COLLEGE FOOTBALL PLAYER: Chris Gamble
COLLEGE BASKETBALL PLAYER: Slam Thompson
NFL TEAM: Cincinnati Bungles
MLB TEAM: Cincinnati Reds
Recent Activity
Seems pretty basic to me.
Kyle,
I think you are missing. A person's perception is their reality; not reality itself (of course we could have the philosophical debate about reality really is, I suppose). People remember the fumble recovery for a touchdown. They remember the great tackles in the B1GCG and the national semi-final. While they were fewer than his peers, they were spectacular and 'sticky'.
The opposite is Dontre Wilson. A superb athlete but has earned the label of someone who fumbles the ball 'every time he touches it'. Not reality, but someone's perception. Cogito ergo sum, their reality.
Just my $.02.
BTW, this article is the shizz. I don't have a football background so the 'blocking and tackling' (pardon the pun) is new to me. Great work to you (and those who produced the videos, if that wasn't you).
A weapon should be used, not for the threat of violence but, for violence itself. Don't draw your firearm unless you intent to use it.
"Skin that smoke wagon and see what happens."
Assigning blame to the media for reporting the facts is a bad precedent to set. They didn't publish his home address because it isn't newsworthy. They published his name and his photo.
We wouldn't blame the media for reporting that Santa will be at the Mall when someone shoots Santa (please don't shoot Santa).
However, we could/would blame the reporting if they published how to make a bomb or Where someone kept $1,000,000. (please don't build a bomb or steal my $1,000,000 ... once I earn it)
Here was my response after they announced the officer's name:

I hope this guy sleeps like a baby tonight. Thanks for keeping us safe. https://t.co/SaBkVDlq15

— Doug Huber (@huber57) November 28, 2016
The reason they blast his name all over is that this is public record (or will be soon enough) and rather than answer 1,500 FOIA requests, they just release it. And, it is newsworthy. Anytime a police officer takes a life, it is news and should be reported. (Dusting off my OSU journalism knowledge ...).
He earned it today.
Allow me to put it into perspective for you.
If you laid out all of his yards he rushed today from his four carries end-to-end you'd get 12 feet! Wow!
I laughed out loud when to told me his idea. Pretty creative (and it means we watch too many cooking shows). Half the folks who I watched read it didn't get it. The others smiled or laughed.
Reposting (although I don't expect another 101 UVs)
Some heroes don't wear capes.
I don't ever remember THE GAME being so evenly matched.
GO BUCKS!
Beat _ichigan.
I was amazed by how much traction this got.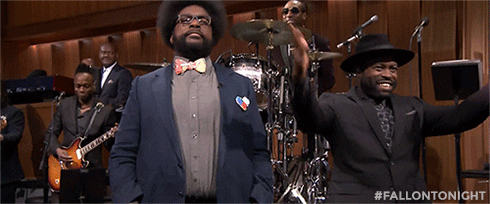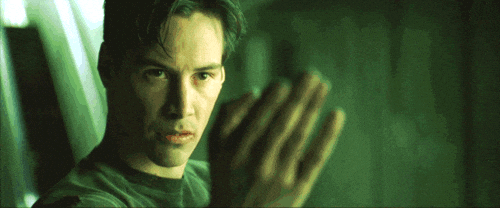 In Texas, we would say a guy like that is 'All hat and no cattle."
Oh, I think he will become familiar. In fact, he'll be able to read 'SAMUEL' on his jersey most of the game.
When he says 'bad intentions', does he mean giving up 42 points in a game? Asking for a friend.
HATE WEEK.
His stutter steps in college were nasty.
Just a little shake 'n' bake. Ricky Bobby would be proud.
I would happily take a 15-yarder for unsportsmanlike conduct if Samuel ran 100 yards doing the reverse air guitar after torching Sparty for 6.