huber57
Columbus, Ohio (via Tunkhannock, PA)
Member since 23 November 2011 | Blog
Helmet Stickers: 1,659 | Leaderboard
Voting Record: 227 / 2
Favorites
COLLEGE FOOTBALL PLAYER: Chris Gamble
COLLEGE BASKETBALL PLAYER: Slam Thompson
NFL TEAM: Cincinnati Bungles
MLB TEAM: Cincinnati Reds
Recent Activity
Don't forget Mickey Goldmill. Maybe the most inspirational coach of all time.
+1,000 for the Bloodhound Gang.
Talking about things that are underrated.
We must have lived very close to each other. I lived near the intersection of Kemper and Loveland-Madiera.
Small world.
I waited on Jerry Springer in Cincinnati when I worked at Skyline Chili.
I feel sad for Buckeye fans not old enough to have watched Ted Ginn, Jr. play football at Ohio State.
Luckily, there is YouTube (set to Black Betty):
"Just keep both of your feet planted firmly on the court (like always). I'll take it from here."
The defense is terrible. Fire Fickell.
In today's Wall Street Journal, they have an article on the Great Moments in NFL Combine Failure. I love Odell Beckham Jr.'s.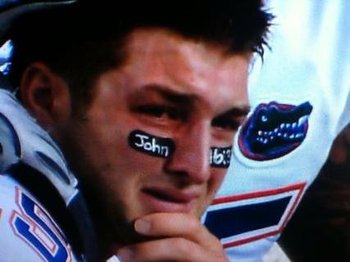 Survivor.
Renovation Realities - people who tackle renovations they have no business doing = Awesome.
Project Runway. Yeah, I said it. #HeidiKlum
187 - Murder, Death, Kill (the competition)
And, yes, that is a Demolition Man reference for you this morning.
Like they say, "I'd rather have a bottle in front of me than a frontal lobotomy."
I am enjoying Bosch. Very detailed. Well scripted. A few actors from The Wire (Marlo Stanfield is a cop!).
Regardless of how the offense performs, it will always be Fickell's fault.
How'd you do? Perfect! #1 was never in doubt.
On a side note, I love how Corey Smith is always there to congratulate his teammates. He is the ultimate team player. Making (huge) blocks, running solid routes and always being there for his team.
Revenge is a dish best served 7 points at a time.
Fun fact for ya. Stereo Hearts was the Billboard #1 song the last time the Buckeyes lost a regular season conference game.
1. the Wire <--nothing better on television
now for the fun ones:
2. Burn Notice
3. A-team
4. Orange is the New Black
Damn. Miss a day. Miss a lot. Thanks.