huber57
Columbus, Ohio (via Tunkhannock, PA)
Member since 23 November 2011 | Blog
Favorites
COLLEGE FOOTBALL PLAYER: Chris Gamble
COLLEGE BASKETBALL PLAYER: Slam Thompson
NFL TEAM: Cincinnati Bungles
MLB TEAM: Cincinnati Reds
Recent Activity
I thought it was a bag of flaming dog poo as well!
Tressel's first two wins were the most satisfying for me.
The first got the monkey off our backs. The second propelled the Buckeyes to the National Championship.
Tressel owned Michigan, plain and simple. His dominance, many times with a lower ranked (or unranked) team, is unparalleled.
Having thoroughly researched 'the dab', I can say (with confidence) that I am now dumber for having done so.
DJ, thanks for the Veterans Day shoutout.
Here is a video I made based on a collection of photographs taken within my battalion. Like Capt. Dick Winters said, "I wasn't a hero, but I served in a company of heroes."
Who else thought of Blinky when they saw the 3-eyed catfish story?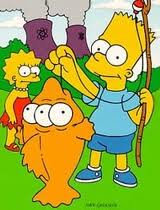 The slash concept doesn't work very well because often there is too much hair in the guy's face.
YTown just described every single episode of Bar Rescue! Well done, sir.
My guess is that it will look like this:
Or like almost being asked to prom.
With crunchy peanut butter.
Let me google that for you.
http://www.foxsports.com/college-football/polls
That's an amazing hairstyle. I wonder if it comes in Men's.
Bucknut, I compared the season ticket price from 1994 with the season ticket price now.
A quick look at some numbers:
With student season ticket prices at $252, that is a compounded annual growth rate (CAGR) of 9.16% for a total cumulative inflation of nearly 630%.
As for tuition, you are getting a deal by comparison. I took tuition at $6,000 per semester (doubled it and divided by three to get a new rate 'per quarter' to get $4,000).
$4,000 is a CAGR of 6.53% and a total cumulative rate of 377%.
As a comparison, the Consumer Price Index between 1994 and 2015 rose at a rate of 2.31% per year for a total cumulative rate of 61.7%.
If student tickets had kept with inflation, today's ticket price would be $64.22.
The only other kind of crazy inflation in price that I can think of is ... college tuition.
(In 1993, one quarter of college at OSU was $995).
Liening, I think they are garands. Heavy rifles that fired a big bullet.