huber57
Columbus, Ohio (via Tunkhannock, PA)
Member since 23 November 2011 | Blog
Favorites
COLLEGE FOOTBALL PLAYER: Chris Gamble
COLLEGE BASKETBALL PLAYER: Slam Thompson
NFL TEAM: Cincinnati Bungles
MLB TEAM: Cincinnati Reds
Recent Activity
If you are looking for eye candy, check out Suits on USA Network.
I am not sure where to start.
Turn off your TV.
Finish your homework.
Quit eating shit.
Listen to your daughter.
Once those steps are complete, come back for some more guidance.
Taylor Swift has one in her song Blank Space. (start at 0:52)
You can tell me when it's over
If the high was worth the pain
Got all these Starbucks Lovers

The first cell phone call was made in 1973.
However, I felt it appropriate to include an illumnati gif.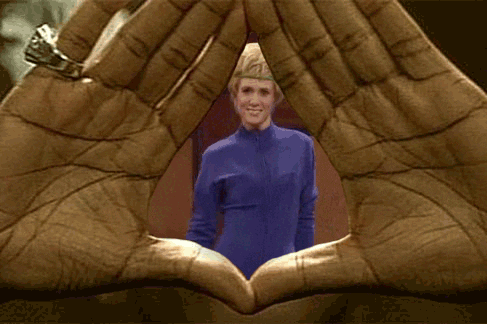 Or, as I like to say, the Half time show with Missy 'Misdemeanor' Elliot featuring Katie Perry.
Soooo...This Snyder kid is pretty good.
BRING IT GRAPPLER BUCKEYES!!!!!!!!!!!!!!!
If underachieving with amazing talent was an art form, ol' Coop would be called Picasso. The 90s were some LLLOOONNNNGGGG years.
I jogged up to campus on the 29th (from downtown) and snapped this photo.
Al Pacino in anything.
Scent of a woman is amazing.
Urban on the recruiting trail, every day.
Are there ANY grammar rules on Twitter? Asking for a friend.
All In, I don't disagree. He is probably my favorite player. However, when Teddy caught the ball, I would feel myself rising off my couch a bit saying, "here we go!".
Ginn was the most electrifying player of the last 20ish years at Ohio State. Joey Galloway was (a bit) faster (maybe), Troy Smith was an escape artist and AJ Hawk was punishing. But, when Teddy Ballgame got his hands on the pigskin, there was always a sense that he could score; from any place on the field, on any play of the game.
Jean Paul, Jean Paul!!!!!!
The DOUBLE DAB!!!! Ginn doing what Ginn does!
The Onion always nails it.
Remember the day after the Michigan State game when the world was ending and all hope was lost?
Neither do I.
Thank goodness he decided on Ohio State. To think of the wasted talent had he ended up as a turtle.
As featured on Parks and Rec.
A guy I used to work with in the army would say, "Let's go out behind the rock and pray." That was never something you wanted to hear.