Hovenaut
---
Greater Washington D.C. Metropolitan Area (via Defiance, Ohio)
Member since 03 November 2012 | Blog
Helmet Stickers: 26,297 | Leaderboard
I'm out of stories, more of a yarn man now.

What is this, that stands before me?

If the mountains fell in the sea
Let it be, it ain't me
Got my own world to live through
And I ain't gonna to copy you

Yeah that's good....champagne and Ripple. We'll mix them together, that's my favorite. I call it Champipple!

Southpaw, guess I'm not right in the head.
Favorites
SPORTS MOMENT: 1/3/2003
COLLEGE FOOTBALL PLAYER: Eddie George
COLLEGE BASKETBALL PLAYER: John Havlicek
NFL TEAM: Washington Redskins
NHL TEAM: Washington Capitals
NBA TEAM: Washington Wizards
MLB TEAM: Washington Nationals/Baltimore Orioles
SOCCER TEAM: Absolutely not
Recent Activity
She went little.
They did too, or maybe not:
I suppose I'm still stung from January, but they look a little to Clemsony for my taste. I do like the helmets though...the wide stripe is cool. Good to see you GT, congrats on the family!
Nice look at Tyvis Powell - he will play a huge role in getting this secondary turned around.
Love that pic - especially looking out at the crowd. The dude in the scarlet hoodie looks like he's having fun (what am I saying - I was going apesh!t myself...).
Congrats on winning that ESPN best B1G coach poll.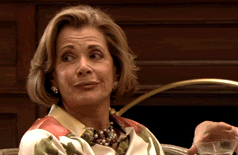 Bart Doan...
Hey, TP to the defending Super Bowl champs...why not Tressel to Akron?
I'm thinking E. Gordon Gee has no clue who Dana Horsewomen is.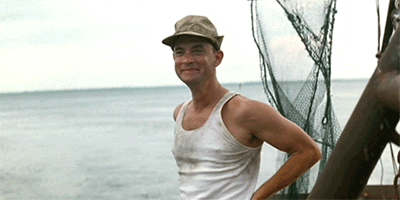 Tell 'em, Mila...
I made my peace with it, and I was completely disgusted with the program when it all went down. Time heals all wounds.
I've run into more Penn State fans who felt/feel TP was a traitor (in spurning the chance to be a Nittany Lion) to their program than I do OSU fans (over his role in Tatgate and subsequently leaving the program).
I think the day still comes where Pryor would be (feel) welcome back in Columbus - and I'm good with that.
Rhodes scholar ability - Mike Lanese
Seems like Rod Smith has just faded away as spring drills closed. I know there was mention of his academics, but I don't get the vibe that Smith even needs to be in the mix anymore? I have no issue with EzE, Dunn, Ball or Samuel, but it isn't as if Smith hasn't contributed in the past.
Excellent. Just don't go Tweeting any of this to Mark Emmert. He can figure it out for himself.
What is this gray box you all speak of?
Ditto. Katz athletically superior, but Spielman wins with head and heart.
Being that guy - sorry - Lake Taylor High is in Norfolk, not Roanoke.
This had to be on this thread - well done, TeddyBG.
Terrell Owens know about this?
Yes...I should have.
I'll see myself out...(looks longingly at '02 championship collectibles, hangs head in shame)
Late to the thread - and Pete Johnson was the first name that popped in my head.
Let's keep it real old school - Johnson against Jim Otis.
The...(wait for it)...offseason sucks.