Hovenaut
---
Greater Washington D.C. Metropolitan Area (via Defiance, Ohio)
Member since 03 November 2012 | Blog
Helmet Stickers: 36,624 | Leaderboard


If the mountains fell in the sea
Let it be, it ain't me
Got my own world to live through
And I ain't gonna to copy you

Favorites
SPORTS MOMENT: 1/3/2003
COLLEGE FOOTBALL PLAYER: Eddie George
COLLEGE BASKETBALL PLAYER: John Havlicek
NFL TEAM: Washington Redskins
NHL TEAM: Washington Capitals
NBA TEAM: Washington Wizards
MLB TEAM: Washington Nationals/Baltimore Orioles
SOCCER TEAM: Absolutely not
Recent Activity
I.AM.THERE.
Not intended, although I see how it could be read that way.
Sincerely feel bad for Bogard.
I think OSU could pull this off, and why not? Our Buckeyes are sure disliked enough. I wouldn't say this if they were contracted with Adidas though.
Appreciate the info on the injury updates...head up, Devan Bogard.
Perfect.
Right down to the t-shirt.

Hi Roy - received both books for my four year old son early last week, He's already very interested in books (and Ohio State football), so both The Buckeye Block Party and The Day I Met Woody are great additions to story time before bed.
Thanks again!
Lived in south central PA during the mid to late 90's, and kept up with college and Penn State football (via the Harrisburg Patriot-News). It was very clear from early on that LJSR was an important member of the PSU staff - on and off field.
As tough (and understandable) as it was to lose Vrabel, it was also a blessing in disguise. I never thought I'd root for LJSR as a member of the Ohio State staff, yet here we are...very blessed.
Excellent read.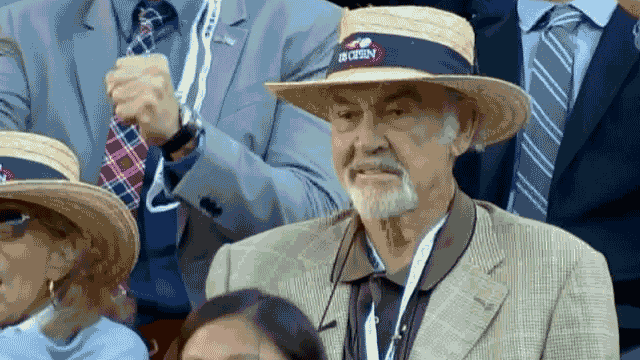 If you have anything regarding lottery numbers...
Nice call.
Time for the defensive line to shine...I think LJSR walks away with another triumphant moment in Happy Valley after Saturday.
I believe in game planning, as well as offensive balance.
The problem for Coach Franklin here is that neither will likely matter once PSU is down several touchdowns.

MMMM...eh.
I doubt Sparty has the cojones to try that crap come early November...
I'm optimistic by nature, Chris Ash has my trust - in him completely understanding there is much work to be done as the meat of the conference schedule is here.
He (and the entire defensive staff) deserve credit for the marked improvement to this point.
With regards to the upcoming opponent...LINEBACKER U.
Beat Penn State.
That's of Meechy-like proportions there.
Jamarco Jones and Sparty as well...UFM and company prevented that from happening. Long way to signing day. OSU will be fine. Beat Penn State.
Yessir... Open bar when the boom box is up.
LOL... Yeah, he didn't last too long...think his knees gave out.
Lavar annoyed the hell outta me, still does, but I'd honestly chalk that up to his pro career here in DC than at PSU. I live close to where Zack Mills went to high school, so I've heard some flak there at times. Their '94 team was insane, that was a tough loss. I remember disliking Curtis Enis, though being an Ohio kid (Union City?) he should have stayed home. But I can't recall any player being an ass on-field/against OSU...but the bad apples in their fan base sure make up for it.