Homey1970
---
Member since 24 February 2013 | Blog
Recent Activity
BTW, would somebody please tell me what the hell 'straughtening' means?
Speaking of confusing, they should find a place to put in an exchange like this beauty that was built in Colorado Springs. Takes you in the 'wrong' direction on the bridge over I-25. It's kinda like an amusement ride for people who that travel over it for the first time.
He doesn't to me.
Looks more like pretty boy, cyclops.
Straughtening between King and Herrick?
After graduating from OSU 25 years ago and leaving for the Service, my memories must be fading because I only remember Cannon be 'curved' at the north end of the Shoe.
I couldn't help but notice Brute's psychotic eyes. Looks like a Buckeye footballer who would be wearing red cleats on a late November in Ann Arbor in 1987.
IKEA Grand Opening = free food
Farts.
Not protected by the 2A.
Thanks, said Timothy McVeigh
Funny. My son just sent me a pic of his vacation down at my in-laws, in LA. It was a gator swimming in the Mississippi, right near the levy. See them all the time down in 'Deliverance' Land.
Cue the battling banjo music.
We were clearly the best team in the nation in '98. Tee Martin and the Vols in the first BCS Championship? Give me a break.
That Sparty loss still hurts the most.
Not for SnyderMan. Not on the mat.
Really! I've made, maybe, a little more than a million over the course of a 20+ year military career. I'll take that 'league minimum' for a year of work (or rehab on IR).
Anyway, my body is worthless now. Feels like I played in the NFL for a few years.
Maybe but Mayfield is making a push.
Never paid much attention to vball, except for the Olympics, until my youngest daughter got involved in middle/high school. Her club had some of the best girls in the country (even the national high school vball player of the year). I sure developed a high appreciation for those athletes.
The run these Buckeyes are on is awesome!
Go Bucks!!!
* undoubtedly,
Got to stay away from keyboards when taking the pain meds!
As this was already, undoubtedly stated by the commentators, King Cardale's dad is going to start in front of Roasted Peppers this fall. No worries.
But Hairball is an innovator. He brought us satellite marathons and winged helmets in the Vatican.
Is 'North Park' a high school?
Debatable as to whether any of these programs are P5.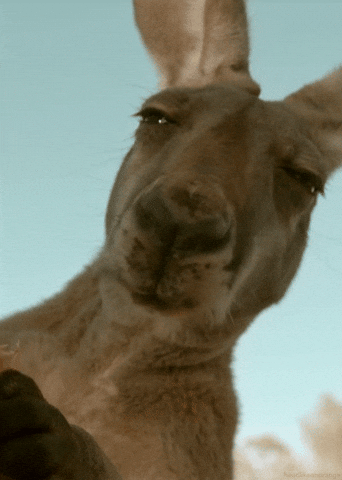 Little Al Davis seems like an odd character; however, the Raiders must have some info related to exculpatory evidence on Conley. No way they make that pick without it.
Not the first time his game has been upended.
If that's done anywhere, you can bet your ass it's at Ohio State, baby!
Hey, Tom. That thunderous applause and "O - H - I - O" screamed out by the attendees at Cardale on May 7th...sure beats the hell out of that obscene "hook'em" gesture, doesn't it? Just remember that when we come knocking after UFM retires.
Sand tables. ROC Drills. MOPP gear. Oh, my!