Homey1970
---
Falcon, CO
Member since 24 February 2013 | Blog
Helmet Stickers: 452 | Leaderboard
BA OSU 1992
MAS ERAU 1995
Air Force 1993 - Present
Favorites
SPORTS MOMENT: 1. Watching '84 Illinois @ OSU (first game in the Shoe) - Ruined my expectations for every future college game I would ever watch!

Recent Activity
Reminded me of good ol' crack spackle
I'm guessing "see you in 2015" is the last thing a person with that icon wants to be saying to #5.
As a connoisseur of narcotic pain meds, it's probably the drugs "talking." That !$#@ is good.
Oh the depravity that a void of 6+ months will create. Rutgers/Gopher-boys....it's like admitting to some kind of illicit addiction.
This tells me something about how bad that scUM team really is entering the season. Unless Choke has the second coming of Orlando Pace in this freshman, I would hit the panic button if I was a fan of the corn and blue (THANK GOD I'M NOT!). ...giving Gardner's blind side to an 18/19 year old. Wow!
Don't blame Pelini. Blame his educa....ah, forget about it.
...and they're "FAST!" Giddy-up!
Yeah, in about 12 hours, when that nerve block wears off, he'll be screaming for the Percocet/oxy. Been there. Done that. "Stay ahead of the pain, Brax!"
Come to Colorado and get some dope!
Can't count raging alcoholics...so, Griese's out.
Not very encouraging when you post a dead guy's pic.
Here's your secondary violation. Unfortunately, "self reporting" won't help you.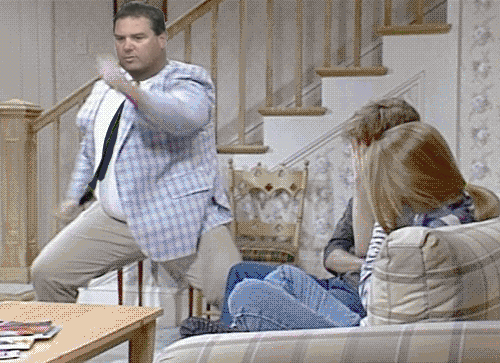 It's always 5 o'clock somewhere!
Seriously, if I never watch a Buckeye game live at 1 am or 3 am or 5 am again, I'll die a happy man.
I agree....this is about young men, who would never do anything like what your "Kermit" is pretending to do! This is serious discourse!
This has absolutely nothing to do with Westerville, Dublin, UA, Worthington, but assholes are everywhere (especially on the road, when I'm driving home from work).
...and, of course, you have the police report or, better yet, you were there, right?
Women? That's the reason I married a hot blonde from Louisiana!
Heat? Yes. Hottest I've ever seen in the U.S. was when I was stationed in Lubbock...it was 115 degrees once. (hottest I've ever experienced was one summer during the year I spent in central Iraq...regularly got up into the mid and upper 120s). Worst weather was the heat AND humidity when I lived in Pensacola.
Taxes? I'm stationed in Colorado but I'm a Texas resident. Thanks, SSCRA!
No. He's showing where Csont'e York just cold-cocked him in the mouth.
So, Berger has two screws loose?
The shoulder must have been more severely damaged than the staff was willing to admit...stated it was "minor surgery." Regardless, I'm hoping he can continue to rehab while the other two QBs get us to November undefeated. Then (hopefully) Miller can lead us the final two months. I have faith in Ash/Johnson (and the stockpiled talent) that this D is going to be much improved and we won't need Miller to outscore the competition...especially early in the season.
On a related note, although not a shoulder, I dislocated my ankle for several years until having it repaired (modified brostrome procedure) and it took me 6 months to fully rehab. I don't dislocate it any longer but now I have arthritis and bone fragments (up to 7mm large) floating in the joint....which I'm told is normal after this type of procedure. Wondering if there's any similarities.
Next promotion is "night at the fights!"
Is Rob Dibble playing for the A's?
NFL will pay for those TBI meds, er, Obamacare will....er, well, ....
For the sake of comprehension, I'll say again…"[Berger] is a student at one of the best universities in the country. [With or without football] Sounds like he's got it covered. Thanks."