Homey1970
---
Member since 24 February 2013 | Blog
Helmet Stickers: 1,003 | Leaderboard
Voting Record: 221 / 75
Recent Activity
Can't find their way back from the 420 celebration...too stoned.
I'm still bitter the game ever went to OT. Sievers never should have had a shot to tie it at the end of regulation.
"Impermissible benefits?"
Just ask Cam Newton's dad. As long as the student-athlete doesn't know about it...just saying.
ͼͽ
︶
97
ὠ
Bosa's got a big pair!
A tent stake. A big meal. Whatever.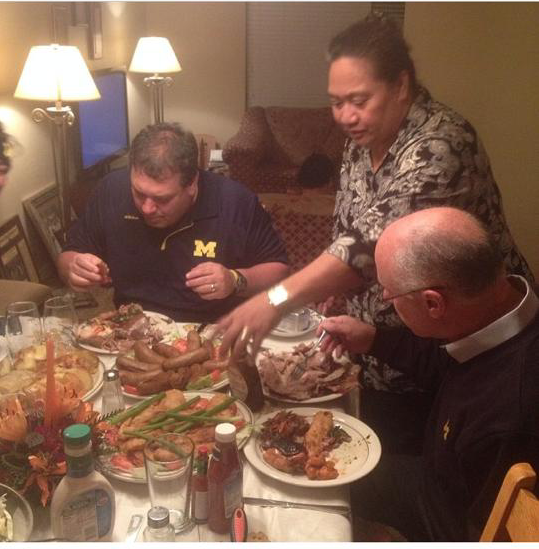 Kinda had the same impact on Sparty as this...
...or this.
Yes, and if I was dressing for Halloween this year, I would go as Boogie Man Bosa. I just need 80 lbs and some 7" lifts for my shoes.
Saw him on a campus bus one day and, no shit, his arms were bigger than my legs (both longer and more muscle). ...and I was 5'10" and about 200 lbs. One freak of a human.
Who is this "Pitt" you talk about?
Tom Izzo Dresses Up As KISS Member
As long lost KISS member....Larry Fine
Yes. I dislike what comes out of her mouth. However, just like my wife, she makes latex look good.
I went straight to the store and got the pink backpack
And Green would know exactly where the pink backpacks were located, wouldn't he?
This is all I got out of it.
Can you see the "distributor" getting the ball to the "playmaker" in space? I can!
Sorry if this has already been said...I just threw-up in my mouth a little bit.
Vaguely remember him doing sports for WDTN(?) in Dayton.