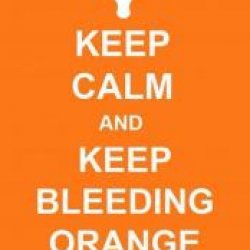 hit_the_couch
---
Member since 02 July 2013 | Blog
Helmet Stickers: 2,491 | Leaderboard
Favorites
NFL TEAM: Cincinnati Bengals
MLB TEAM: Cincinnati Reds
SOCCER TEAM: Tottenham Hotspurs
Recent Activity
Auburn boosters doin work.
I don't know how drunk Stallworth was that morning, but when the man says one is at or beyond the legal limit, it doesn't mean they can't function. The numbers have changed over the years due federal demand and more funding for states. The guy Stallworth hit was jaywalking on a 50 mph highway at dusk. Thus making him difficult to see, and the man obviously wasn't paying attention. It was sated that Stallworth slowed, flashed his lights but it was too late. He also did do the right thing and stop and wait on the police. He likely shouldn't have been drivinng, but I don't fully put the blame on him. People (pedestrians) jaywalk all the time no matter where, don't pay attention and expect cars to stop on a dime for them and don't feel they have done anything wrong. People get hit on Sinclair rd in Columbus all the time from not paying attention and crossi g at dusk. I've damn near hit someone twice because I couldn't see them at dusk or dawn and I haven't drank in years.
Not everyone can afford a gun; jumping off something is free, he just miscalculated the height needed. I blame the education system for his mistake.
2 stories is only high enough to break a leg or something. If I remember right, one needs at least 3 or 4 stories.
These are the only pro combat unis i've ever liked. If ever they were gonna make a change to these, then I would support it.
I suspect most of those year that Wisconsin isn't on the sched, tOSU will play them in Indy.
It's kinda weird to skip out on Illinois that many times since it's considered a rivalry game. I don't pay much attention to it, but i'm sure some care about winning the turtle.
Maybe after 4 years they've finally got the D right. I won't judge anything from a spring game though.
I forgive Tress for quoting a mainstream rapper. I guess he really couldn't use a quote from a much better underground rapper because it would garner no recognition.
I still find it funny that Mr. 'Thug Life's' biggest audience/ support was the suburban and rural kids that were the complete opposite.
It didn't help that Ohio State's O play calling was akward at times and much different from what has happened all year.
That's NFL all decade team too. He was a hell of a TE too.
I halfway want to see this kid not commit, so I can see a shoe eaten.
He got a redshirt due to injury.
If there are -10 DVs, then the point is pretty much made; it's overkill to keep going.
She was in Buckeye City last night? So glad I didn't know and missed it.
I suppose 5 hrs is a bit closer than 15 hrs.
It would be great if he would just sit out a year and come back to Ohio State.
7 in 7; the drink of champions.
There's little doubt in my mind that Miller is going down at some point this season. At least Cardale is huge and could probably run over a LB if needed.
I hope he gets it; that's the Alma Mater of TVs favorite/ greatest dad ever: Al Bundy (Ed O'neil)!
Cops in College Station/ Bryan are freaking crazy. I was drunk and sitting on a sidewalk outside of Harry's, back in Oct '03, just minding my business waiting for the rest of my fire team to come outside, and they threatened to haul my ass to jail.
One of my boys did get busted for underage drinking, took off running and got tackled by a good samaritan of all things. Cops later got him. Had not got tackled, he would have gotten away. Northgate was packed and this dude could run 3 miles in like 16 minutes.
My buddy was pretty damn drunk; he slid the cuffs under his rear and legs, reached in his pocket, put a dip in his mouth and started spitting it on the floor of the cruiser. Cops didn't like it at all.
1000 people surveyed that still have land lines? I didn't think that existed. Those polls are ridiculous.
Spring game performance ain't gonna tell you if he's worth the hype. No one should ever think twice about trying to evaluate talent during these games.
Yeah, because smoking weed is on par with domestic violence.
Depends on the country we're talking about.
Why not, they took UGA's former QB (Mettenberger?) after he was dismissed.
That's not an SEC style move; Mizzou will never make it to being big time now. I think Auburn is already clearing a scholly for him.