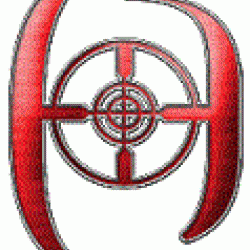 Hitman61
---
Cincinnati (via Lebanon)
Member since 21 March 2014 | Blog
Favorites
SPORTS MOMENT: Beating TSUN in 1979 and the party on High St
COLLEGE FOOTBALL PLAYER: Archie
MLB TEAM: Reds
Recent Activity
Growing up Catholic in Cincinnati my dad was an Irish fan. Went to the spring game every year. I attended and graduated from TOSU and have been a Buckeye since. Even converted by dad. God rest his soul. Can't stand the Irish now. Also a product of the Big Red Machine. Will never loose that allegiance. Years ago we could only watch the Reds unless it was a Saturday afternoon Game of the Week. It's easier to change allegiance since any team is at your finger tips. GO BUCK! See all at the Spring Game 2015.
Last year we arrived early to watch the lacrosse game against UM. A dad with a couple of young girls around 6-8 were seated in a row below us. The little girls were dressed as OSU cheerleaders with all the accessories cheering even before the game. A group of UM lacrosse parents paraded in just in front of us. With horror and distain the girls quickly pointed out the intruders to their dad "DAD, DAD LOOK!". Dad assured them they were "allowed" to attend even dressed in their UM gear. The girls cheered even louder directing their enthusiasm toward the intruders. Good to see them recognizing the enemy. Still cracks me up.
High Street wasn't the same since they killed the Northberg north of Woodruff
http://thelantern.com/2001/03/evenings-at-the-northberg/
How do we get this poster sized?
She should turn the dogs loose on them. Hear their whistles turn to whimpers.
I believe Urban stated a couple of weeks ago that the QB competition will not happen in the spring as neither Miller or Barrett will play. I'm still going.
What was the need for surgery?
Guess Carol will have to do for Daryl. Poor Beth.
Agree. Have the LB's focus on Gordon and stop the run. Let the DB's defend the pass. Make Wisky beat them in the air.
No stupid penalties giving MSU second or third chances in drives.
My son has a PS4 ( a PS user for many years). He told me of ONE glitch he was concerned about. The game refuses to read the disc. It happened to him right out of the box. Bought it at GameStop. He took it back and exchanged it. New one has worked without any glitches. He has a new game, don't know the title, but he states it is almost lifelike. He uses it beyond the gaming. A station to access online Netflix, Amazon Prime etc. $500 out the door for console and a few games. He's really happy.
Exactly on "to win..... And not force the defense to go full throttle the entire game. Boas said he didn't realize it was fourth down after the sack. Our Defense is good but they were worn on Saturday.
Brown was indeed wide open. I think Millers shoulder was toast.
Dead on the money. Watching at BW3's, I could not hear a thing on the TV. Which made me watch a little closer. Powell was so out of place, in no mans land. Same play Apple was on his heals and stopped as Moore passed him up. Had to admit I was a little nervous at that point.
I suggest to park north of the stadium in the alumni center (well lit and paved), you can walk to the stadium rather than a shuttle. Head there early and enjoy the atmosphere around the stadium. 100,000+ fans make it fun. Be prepared to stand during the game, especially since they will be winning. Don't expect to hurry out. Game won't be late so grab a bite to eat before you leave. Rather spend time relaxing than in a traffic jam. Skull session? Again, go a little early. Gets the blood pumping. They did ask me and my son to open our jackets last fall.We didn't have anything on us. Bring home a winner.
Where can I get a copy of this? Priceless.
Crazy hit. If that happened this season he would be ejected from the game for spearing.
Houston not Louisville. Not enough coffee yet.
I'm sure the other head coaches will let recruits know this. "Come to my school you'll play game 1" Urban says the best will play. Let them play.
It did last night. BYU vs. Louisville. BYU DB had a great hit on a UL receiver. He was flagged.