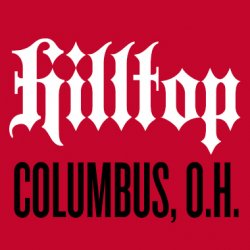 HilltopHustle
---
Hilltop
Member since 27 February 2014 | Blog
Helmet Stickers: 419 | Leaderboard
Favorites
SPORTS MOMENT: November 11, 1995: Eddie George vs. Illinois
Recent Activity
A 12 oz. bottle runs me usually $12 per, but that juice is special and delicious.
Do us a favor and stay away from commenting if this game is close. K thx.
Those are stunning. Their alternates over the past few years have been the most beautiful. Just clean, elegant and modern.
Sky Box off Falls of Neuse? They moved the location, so no.
Not all of our fans can have class. But you're right: I'm tired of that joke, too.
Too bad that UNC game was cancelled. Yes, Brickhouse is your place.
Don't some schools still do free student tickets? I believe so. We're just used to our students paying for theirs.
Is Gibson committed? No? OK. Next question.
Wasn't Niumatalolo one of the finalists for the Penn State job in 2012, before Bill O'Brien got it? I remember the rumors. He's done a great job.
No way am I watching GameDay this Saturday. The "OHIO STATE IS DOOMED" storyline will be raging. Instead, why not watch FUTURE Browns #1 pick (bust) Christian Hackenberg vs. UCF?
I can't stand 3 hours of SEC talk and why the Big Ten sucks, so I'll support the brethren and watch PSU-UCF myself.
After quite an awesome clip of recruits this summer, we've really hit a rough patch. It'll be interesting to see how this class concludes.
Oh yeah. Sunday morning's reads might be hard to withstand.
To be honest, I was looking forward to watching a game before ours at noon that day. Thinking it'll calm my nerves.
It's going to be a long season for some of you guys if JT struggles early, and I don't want to be sitting near you on Saturdays if you "predict" 3,000 passing yards. That's what Hackenberg put up last year with no depth FWIW.
Thank you. This is more in tune with where I am. Some of these predictions are going to make for some real sour fans when they're not met, I'm afraid.
You're crazy. There. Feel better?
Still intrigued by the rumors that these two were partially considered to appease—or cool off—Penn State. The ACC certainly put feelers out to Happy Valley around the time they sought ND, and Louisville was likely a Plan B option.
The poll results suggest that reading the comments after the first loss won't be worthwhile.
The coaches also said Miller was "100%" too. It's coach speak, and although we love them, that's one of the things that bothers most about this staff (vs. Tressel).
Brickhouse in Raleigh, off Hillsborough Street, became the new "official" OSU bar a few years back. It used to be at a bar in a hotel in north Raleigh, but attendance was low. My sister lives down there and she uses the bar for all out-of-market games... and there will be some.
Voted 1. And I don't think it'll be the obvious MSU either. I'm actually thinking the team gels as the games pass and becomes better, and the loss actually happens early (too early perhaps) in the form of Navy, VT or UC.
Stay off Twitter. There... all fixed.