highwire
---
Asheville, North Carolina (via Zanesville, Ohio)
Member since 29 November 2011 | Blog
Helmet Stickers: 1,887 | Leaderboard
Recent Activity
That was more of Pat Riley's thing that LeBron regurgitated. James the Cavalier should always be #23.
23=CLE/ 6=MIA....it just makes sense. The number six represents his leaving. The people that didn't burn the old jerseys are probably feeling pretty good right now.
Really wish Lewan had the chance to meet Big Kat
Fourth quarter of the Inaugural CFB Playoff Championship. Alabama leads Ohio State 21-17. The Buckeyes are driving with less than a minute to go when...Miller goes down from a cheap shot. A hushed stadium looks on with concern. Then it happens. All eyes towards the sky as LeBron James descends from the rafters in an Ohio State Jersey. LeBron takes the snap from center and breaks approx. 23 tackles on the way to the endzone. The camera pans to a celebrating Braxton who is completely fine. In the corner of the video feed a shadowy figure is shown exiting the tunnel. Enhance. It's the ghost of the great Woody Hayes. Hayes heads straight for Nick Saban, hits him with a right hook, and disappears into the mist. The sheer force of this moment causes a shift in the earth, literally flipping the continent. Now that the SEC is in the North, their recruits inevitably become slower. Oh, and this plays in the background the entire time.
Just don't ever move him to the showers because he'll never make a difference there.
Quick somebody call Dominoes
I can't answer your question but I'm positive that none of them are my ex wife.
I like Maryland but only because I feel that turtles are underrated and pretty legit.
I'm sure Hoke couldn't either.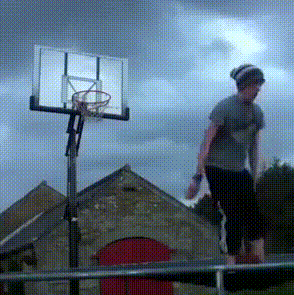 Anzalone
EDIT: Should have went with Meg.
Let's pretend it stands for Braxton.
There's a serial downvoter in this thread.
I'm sure this is a popular opinion, but man do I love Coach Meyer and King James.
Rumor is #32. It won't be 23 as he feels it should be retired.
I'm not tired of hearing about Gibson, and I'm not concerned with his attitude. Everyone matures differently, and he's a hell of an athlete. If Urban wants him, so do I.
I'm a big supporter of all Ohio talent. I think if "the decision" was tonight James would be headed to Cleveland. Postponement makes me weary, but I still feel the Cavs have a decent shot. Either way, I'll support local talent.
Gibson can play anywhere for my Buckeyes. Everyone matures differently.