hhilanders
---
Member since 17 March 2013 | Blog
Recent Activity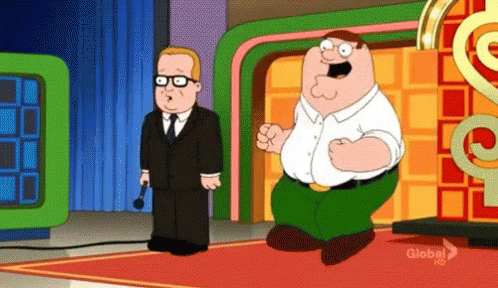 How much does that position pay? Probably not bad for a young guy
If JT is not the right guy I am sure Urban will pull the trigger. With the right offensive coordinator and QB coach it makes a big impact. I can't see wasting the talent on this team, like we did in 2015, because we have the wrong QB running the team. The coaches will know who to play. Remember Wilson has no allegiance to JT.
My arms are just as big as his
Need a new open hate thread for WBNS 10tv for breaking in to announce a tornado warning in Madison County that hasnt landed and then for 5 minutes not saying anything that made any difference. So Columbus missed the ending of the game.
Seriously?? 50 lbs in a little over a month. Thats amazing either way
I agree. The guys that need to stick around arent really ready for the NFL, in some cases. So if they have a great season, like Hooker, then he should leave. Additionally, by doing so other players see a quick path to playing and achieving their own goal.
He is a perfect fit for FAU and it's new head coach Lane "pass the dutchie on the left hand side" Kiffin.
So if he runs a 4.3 or close and was only a 3 Star, this could be a very nice pickup. BD you are right, with the right system he could flourish. As a few pounds of muscle it could be interesting. Funny how we are now after tall receivers.
How fast is his 40? We went from having smaller receivers to tall lanky guys. The thing about tall lanky guys if they can't get separation throw the ball up and let them catch it in the air. Smaller receivers don't have that as an option all of the time.
Welcome aboard!!
My CB says a few more scholarships may open up after it is determined who he was with at the party.
What is this dude doing underneath that bell?
I would like to see his 40 time, shuttle, etc versus Zeke's. One thing I noticed in the video was his vision and ability to make quick and seemingly easy lateral moves. Players would have an angle on him and soon were grabbing air. Get him in some open space and watch out. It will be interesting to see if he has the top line speed to run away from DB's once he breaks the line. I am glad he is playing for us. I will be the first to put him on the Heisman watch :)
Is he starting school next week?
I agree, however some kids are not as mature as others and the parents know that. Darnay's parents may know something about their son and would prefer him to be closer to home so they can deal with issues if they arise.
SEC knows what a guy is worth and pays accordingly....

...BTW Michigan now pays their assistants better than us.
I think one reason the SEC pays their coaches more is they would like them to stay more then just a couple of seasons. Kirby Smart stayed at Alabama for something like 7 years before leaving to coach at Georgia. He was paid well and stayed until the perfect job for him became available. Ohio State and maybe now less so at _ichigan, based on their current pay rates, bring in coaches knowing they are likely to leave in a few years for better paying or head coaching positions. If Urban goes through a period of mediocre performances, as a result of poor coaching, I would bet Ohio State will start paying a little more to their coordinators to keep the good ones a little longer. Also, I agree Warriner should have never left the O Line.
I know a guy, who is related to another guy that sent me a text saying Lattimore is definitely going to make a decision...
Man I like this kid. In watching his interview you could tell he thought about his answers and really wasn't giving the standard script. For what it is worth, I believe he is coming to The Ohio State University. What I heard was leaving the state didn't bother him, but also how he said he would like to win a national championship and he liked the guys in the room. Something else that I noticed, that seemed to impress him, was Coach Johnson's ability to get the most out of his guys without swearing.
So mark up the BOOM!
BOOM!! I think this is a great hire. Now let's get the O Line set and we are ready for next year.
I bet he joins initially as a consultant like Sarkisian did at Alabama.
While coaching in the NFL looks great on a resume. Does Coach Day have the chops on what it takes to effectively coach that position? Have his QB's excelled or improved at their positions during his tenure? Was the lack of success attributed to the system that Kelly was running or his inability to effectively communicate what needed to be done? I guess if Kelly didn't think Day was good enough or qualified he would have not hired him in San Francisco. Either way, I think it is a better solution than what we have had and hopefully provides the right answers to what we need.
Well that has had to be in the works for a while. So, UFM knew this was going to likely happen.
This is what happens:
Kevin Wilson is hired as the new Asst. Head Coach
He takes over the redevelopment of the passing game and will assist Beck in QB development
He will call plays freeing up Wariner to help Studs in coaching the O Line
Because he is from North Carolina, he will be responsible for recruiting the Carolina's.
The
Prince has always had the size, strength, speed etc. His technique is where he needed the help. While I don't expect him to be perfect, we can expect some great improvement. He will be fine and give JT time to throw. No worries.
I think this is a great choice. First, you have a proven NFL coach. He coached LB's and was a DC for a few teams. Obviously, a few teams liked his philosophy and style to make him their coordinator, which is a major accomplishment in the NFL. When he wasn't the top defensive player caller he coached linebackers. I am sure there are a few Hall of Famers that he has crossed paths with in his time that were coached by him. In the NFL you are given players and told to make your system work or else. A coach may not be given the best players but you hope somehow there is a diamond in the rough. Now at Ohio State he is given the opportunities to coach the best players in the country, along with the best assistant coaches and head coach. He will exceed all expectations guaranteed. As for recruiting, he has seen the program work for the last year so that should be easy to pickup. Remember, kids want to play here and Ohio kids really want to play here.
Now let's get some offensive help and we are golden.