HeuermanTheFireman
---
Member since 04 December 2013 | Blog
Helmet Stickers: 1,532 | Leaderboard
Voting Record: 1004 / 91
Recent Activity
Texas A&M fields a defense?
Can Gary not go to Alabama please. I want Gary like I wanted Christian Kirk last year. Lets hope he pans out for the S&G.
No way he is over 50 now. His body wouldn't hold up in a full season. It isn't likely that he wouldn't extremely impactful in one single game either. He couldn't keep up. Guys would be able to play tight defense on him because he wouldn't be able to go around them.
Sorry, but I would count him out.
It kind of pisses me off that everyone dogs him for kicking the ball out out bounds. The Kyle was told to angle the field so we could launch guys down field and try to stop opponents inside the 20. It was a field position bet that Urban was willing to take. He knew that some balls would go out of bounds. If Urban didn't like it he would have made a change. Its not like he was kicking it down the middle and putting them OB. Give the dude a break.
Best of luck Kyle.
Disregarding Guardians of the Galaxy this is the first really compelling super villain to me. Loki doesn't really do it for me and his alien force in the first Avengers wasn't really formidable. I really, really enjoyed this movie. I would put it up there with GOTG as my favorite marvel movie. I can't wait until finals are over so I can go see it again.
Does this mean every offensive and defensive senior found a home in the NFL?
Thats why he lacks eyebrows too. It makes him look like a badass imo.
Other than Bosa, McMillan is the best NFL specimen and will show that is year. I think Zeke is a first round talent but the NFL is trending away from first round running backs. He would have to look like he did toward the end of the year to be drafted in the first round imo.
He will get an opportunity to prove them wrong. And he probably will.
I think if he stays healthy he will have a good enough season to bump him into the top 40. He is very talented.
Also I would like to add that I have seen Hill in person and he is the real deal. This kid is special and he will see his rankings jump during the season, especially now that he will be the featured back at Hubbard.
I think it is also important to note LJ Scott going to Michigan State from Hubbard. Also this weekend Kurtis Drummond will be getting drafted pretty high, we is a Hubbard and Michigan State alumnus. He was an athlete out of high school that wasn't relatively heralded but turned out to have a great career up north. I am not sure these will be enough to sway Hill but they might have a little pull.
In 2009 they had Brian Chusing and Clay Matthews go in the first round. Rey Maualuga go in the second round and Kaluka Maiava go in the fourth round.
They aren't as good as the other movies in my opinion. I wasn't able to get invested in the characters. I simply didn't care about them. I think the plot was boring, and I wasn't a fan of the voice acting. Not the actual animation. They are just hard to watch. Many adult fans of Pixar, like myself believe that Cars was done soley for the merchandising. I wasn't aware until after I disliked them, but rotten tomatoes hates the cars movies as well. They are by far the worst rated Pixar films. I am kind of rambling but in short they just don't have the same luster.
I am 22 and I am obsessed with Pixar (minus the cars movies). I always have been and always will be. I love computer animation and they are not only the best but also the pioneers of the technology.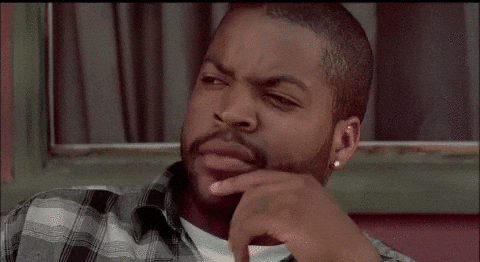 He would have a shot at starting here IMO
lol they didn't give the guy a chance really.
He was a "get the last word in" guy which is why I think he reincarnated as Stravinsky.
Oh this..... I.... Like... This.
So when someone gets the ban hammer for good what is stopping them from making a new account? Does their IP get blocked or does that identity just die as they make a new profile?
This is awesome. Where did you hear it?