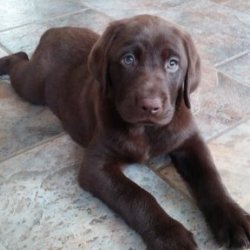 HENRYJONESJR
---
from Cadiz, OH
Member since 24 August 2013 | Blog
Helmet Stickers: 242 | Leaderboard
Favorites
SPORTS MOMENT: Buckeyes - blew the Championship game by throwing an interception - OH WAIT - Maurice rips out the hands of the Maimi defender - Buckeye's Ball.
COLLEGE FOOTBALL PLAYER: R. Shazier
COLLEGE BASKETBALL PLAYER: A. Craft
NFL TEAM: Chargers
NHL TEAM: Penguins
NBA TEAM: Cavs
MLB TEAM: Indians
SOCCER TEAM: meh
Recent Activity
You got me. Editing my post for errors- that is where I could not care less....
I agree - I could care less. However, I believe the main point is the news would be treated differently (especially ESPN) if it were some other school i.e. OSU.
Shazier could be listed wearing # 2 also.
Just giving you a hard time . But is is a very worthy topic...
Nice article - Now where have i seen something simliar
http://www.elevenwarriors.com/forum/ohio-state-football/2014/04/34969/big-out-conference-play-has-be-better-earn-any-respect
I really do not think the loss to MSU helped OSU. If OSU had won - MSU still would have played in the Rose Bowl and beat Stanford thus two teams better than them. Unless they were playing Stanford football at that time.
What has to happen to help all Big Ten schools is win the out of conference play - especially the big their games:
Big Ten needs to show up a little more.
No Billion Dollars though ---- Really was more of a plug for Wrestling than the basketball thingy
why not have a race with full gear and see how that ends up.
Newhart, Falcon Crest, Dynasty, SNL (a few years)
And to think about it i am going back for the OVAC wrestling tourney this year to get a plaque or something for winning it so long ago.
A few years your senior - I could not go more than three :30s and hang around. Beyond that head in mat remembering that i really never liked the sport that much. It has always been like that - miss it while you are not wrestling, but not liking it much participating.
Great graphics
Iowa has lost 3 games first one to N. Ill.
Had that one ready to post..... YES - GO BUCK
Nice article. However, when competing against friends or anyone else, I always wanted to rip their heads off. There is nothing better than kicking your friends ass and rubbing their nose in it. GO BUCKS
Did I miss something? Why are there comments on giving Kenny G a "fair" shot to start. I am sure he got some consideration before the decision was made to start Miller after Bauserman's awesome performance as a starter. There were some crying back in 2011 that Kenny should get the nod before Miller. I guess we are that good if our backups are possibly better than a Heisman contender, not to mention last year's undefeated season. Yes, Kenny helped with that - but if Braxton had not left that game the Bucks still would have won. Not to take anything away from Kenny - But who has he played against (can he play this way against better teams). Braxton has shown he can, but Kenny is still an unknown:
2010 - Marshall, E. Mich., Indiana, Purdue
2011 - No stats
2012 - Miami (OH), Indiana, Purdue, Ill.
2013 - San Diego St.
Kenny is a good QB and glad he is on the OSU squad
The one thing I would like to see is four quarters of great play (consistent) or at least three where the starters can sit the fourth. Last year it was a slow start and this year, albeit one game, the opposite . As for the polls, those are meaningless if we do not go undefeated with the present perception of our strength of schedule. More on point - I think defense looked fine for the first game - we did not get gashed for a long passing TD as we did so many times early in last season (44 yards vs Maimi -first game '12). I would like to see much more pressure on the QB in the coming weeks.
I have pondered from time to time if I was in fact considered a jerk by my peers. However, I now know that as a Wooster grad that I am indeed a "jerk." I know the loss still stings and feels like it was just yesterday but try and curb those harsh feelings. At least it was to an Ohio team and not the ttun.
GO BUCKS!!!!