headina
---
Member since 29 September 2011 | Blog
Favorites
SPORTS MOMENT: Watching 2002 & 2014 title Buckeye games with my Dad.
COLLEGE FOOTBALL PLAYER: Troy Smith / Braxton Miller
COLLEGE BASKETBALL PLAYER: David Lighty or Sully
NFL TEAM: Da Bears
NHL TEAM: Blackhawks
NBA TEAM: Bulls
MLB TEAM: Oakland A's
SOCCER TEAM: Chelsea
Recent Activity
Would you be willing to take a 80-90% pay cut?
But did you know he was the only candidate to balance the budget, AND create a $2billion surplus in Ohio?
(italics)
I bet natural grass is next. Pesticides and fertilizers. And the Diet Coke sold at the concession stand.
You forgot step 4.5, lose a game to the number one team at the time, THEN negotiate a 10 year deal. Don't mess around with a 3-5 year deal like most competent programs would offer.
No. They don't have a conference championship game to win 59-0, will lose to any team with a defense, and can not defeat the Buckeyes. So, no.
This 16x20 is hanging on my office wall. A thing of beauty.
Traditionalists get off MY lawn. Those uniforms are beautiful
I didn't read all comments above, so I don't know if this has been suggested... I know 2 cases close to me (best friend, and a relative) that have had HUGE Success with a gluten free diet for the child. One child was barely on the spectrum and has no more symptoms, the other was autistic and struggled very badly socially, behaviorally, and speech wise. He has improved immensely over the last 3 years. I myself am a "I would rather die than be gluten free" person, so this is no way a personal crusade to change people to gluten free. If nothing else it is worth a try.
Where I live JJ and little Caesars are right next to each other. I threw down a garg and Italian cheesy bread last weekend. So good.
My bro dad and I just witnessed the greatest play ever and screamed GOOOOOOOOOOOOHHHHHHH so ferociously and l so loud at the tv my nephew just broke down into tears lolol greatest thing ever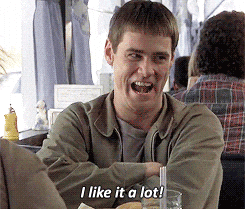 Best buffet is Belagio hands down
I'm sorry but after watching penn state this year they look just as slow and uncreative as ever. Hackenberg can't run the ball and they are a vanilla offense. I personally do not see this being close.
It's crazy to think a top recruit would want to go somewhere they are playing for national championships every year, virtually gaurenteed 10+ wins a year, coaching stability, and national exposure at the highest level
I hope they retire #5 at some point in the next decade. Dude has meant the world to the program.
In the Midwest 60° in the fall feels Iike 40° Add the night factor and I would wear at least a thermal under shirt under your hoodie. Also gloves and a hat in your pockets just in case.
The offense was a pleasure to watch today.