hawkins.326
from Perrysburg, OH
Member since 02 December 2013 | Blog
Helmet Stickers: 517 | Leaderboard
Voting Record: 255 / 6
Favorites
COLLEGE FOOTBALL PLAYER: Troy Smith
COLLEGE BASKETBALL PLAYER: Aaron Craft
NFL TEAM: Cleveland Browns
NHL TEAM: Detroit Red Wings
NBA TEAM: Cleveland Cavaliers
MLB TEAM: Cleveland Indians
Recent Activity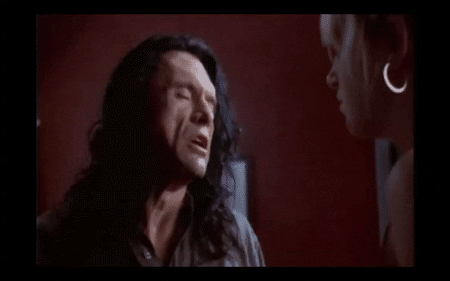 YOU'RE TEARING ME APART LISA!
Wow you guys, thanks so much! Was NOT expecting all that.
The realest king of the Iron Throne.
I was back in Columbus about a year ago and found one of the gates on the south side open. We just walked around the stadium and it looked like they were all locked, but we found one (probably Gate 35 or 37 if I had to guess) that was unlocked and we strolled right inside.
Is it wrong to admit I've watched Pitch Perfect at least 20 times and am unnecessarily excited for the sequel?
One of my favorite plays from the national championship game right here.
The brown jersey is definitely the worst of the three, and could've been so much better if they just switched the number font to white with orange drop shadow instead.
I actually like them....
This is the quintessential Teddy Ginn run. He slows down at about the 30 and any other player would have gotten caught from behind by one of the two defenders that were MAYBE two yards behind him. Then he just turns on the afterburners.
In NCAA 14 I broke all of OSU's wide receiver records with Jalin, so I'm guessing it was just a glimpse into the future.
If anyone has any leads on who this lady with the death stare is, be sure to let me know. I know another Buckeye fan that wouldn't mind taking her out.
First: Weird Al Yankovic wayyyy back in the day at Promenade Park in Toledo.
Best: Mumford and Sons a few years ago in Troy, OH.
I have one on my shoulder blade. After I graduated from OSU, about nine of my closest friends and I all got "How Firm Thy Friendship" tattoos. I always wanted one tattoo, but it had to really MEAN something to me. After spending four-plus years at the best university in the world and making a lifetime worth of memories with a bunch of guys, I thought it only made sense.
Love the AFL mention here! I have a buddy that went to OSU with me from Australia and he used to play Aussie rules over there. Every year while we were in school, he'd make us all stay up late to watch the Grand Final.
We tried convincing him to tryout for the Bucks as a punter, but he waited until our senior year and only got one punt (which he bombed) in the spring game. We were the group of 20 kids wearing AFL jerseys that year.
1. Ohio State football
1a. Detroit Red Wings
2. Cleveland Browns
3. Ohio State basketball
4. Cleveland Cavs
5. Cleveland Indians
Former hockey player, grew up in Toledo and Red Wings were closest. Hoping for another Cup this year. And I'll admit, Cavs would normally be last, but I'm a serious fair weather NBA fan when it comes to them.
One of the best comedies on television.
Bodie. One of my all-time favorite characters in any TV show.
1a. The Sopranos
1b. The Wire
1c. Breaking Bad
Jurassic World trailer. By a long shot. But I'm a Jurassic Park nerd, so I'm a bit biased.
I'm headed out there this Saturday. Too bad I doubt Urbz will be gone by then.
I can't help it. I love every song on her new album. But I'm not shy about admitting it and requesting Blank Space as much as possible.
For real though, where do I find one of those jackets the QBs are wearing?
Edit: My b, KBonay beat me to it.
This is exactly what I was thinking. This defense is gonna step up and hold them under 30.