Haubtimus Prime
Cincinnati, OH (via Mansfield, OH)
Member since 03 July 2014 | Blog
Helmet Stickers: 340 | Leaderboard
Favorites
SPORTS MOMENT: January 3, 2003
COLLEGE FOOTBALL PLAYER: A.J. Hawk
NFL TEAM: Cleveland Browns
NHL TEAM: I don't even know what this is
NBA TEAM: Cleveland Cavaliers
MLB TEAM: Cleveland Indians
SOCCER TEAM: Murika
Recent Activity
When you get to the Ohio - Michigan border, the southern view is beautiful.
42-39 in 2006. Clinched the B1G championship and a spot in the NC game.
I was in college.
So, is this the thread?
Or, is it still yet to come?
I am so confused.
If we're limiting the four teams in the playoff to Power 5 schools, there needs to be consistency in how the conferences play their conference schedule and more non-conference P5 games.
Move every conference to a 9-game schedule (looking at you, SEC).
Make a championship game a requirement (looking at you, B12).
That leaves three non-conference game for every program to fill. Require every team who wants to be eligible for the playoffs to play at minimum 2 P5 non-conference games. I would love to see the conferences work together in to a schedule along these lines.
Year 1 (and then flip to the other two conferences in Year 2)
B1G plays SEC & ACC
Pac 12 plays B12 & ACC
SEC plays B1G & B12
B12 plays Pac 12 & SEC
ACC plays B1G & Pac 12
Match it up so that each team gets one home game and one away game, and make the matchups based on the previous year's standings. If you come in 13th place in the B1G, you aren't guaranteed a game if the tie-in is with the 12 team Pac 12. There are surely other logistics to be worked out, but I would much rather see something along these lines instead of scheduling games 12 years in advance to be played by players who are at recess right now and hope that these programs are still nationally relevant when the games are played.
I don't think the issue here is with the media and their choice for the award. It's an on-the-field award to be given to the best player. The question is why was he on the field able to receive the award in the first place. I have a much larger problem with a judicial system that allows a convicted rapist to be free in such a short amount of time after being convicted. I have a much larger problem with a school administration that allows a convicted felon to partake in extracurricular activities, and take away playing time from players who aren't. And, I have an issue with a head coach who wants this type of individual on his team.
There is zero confidence in my post. Like I mentioned, it's a cherry picked dream scenario in which "I hope" to see my rooting interests play out. But, thanks for keeping my ego in check. I'd hate to overstep my bounds and come across as preachy.
They are kind of halfway into the worst of the five conferences. So, apparently that counts.
I'm aware that Treadwill broke his leg. It won't stop me from rooting for Ole Miss when they play Mississippi State. That's why I said this was the scenario I was hoping for, not that I was predicting would play out.
The Buckeyes lost their best QB to injury. You still root for OSU, right?
Good to see Phyllis Katz back in the game. I haven't seen her since she crushed it in Dr. Doolittle.
Eight teams, and no more than two schools from one conference.
All conferences must have a conference championship game.
All conferences must have a 9-game conference schedule.
All schools must schedule two non-conference power 5 opponents.
That's what I would like see happen.
If we're cherry picking the scenario we want to play out, I want Alabama to win out and get the #1 spot. Ole Miss can knock off Mississippi State in the Egg Bowl to end all discussion of a second SEC team in the playoff. Florida State will likely lock up the #2 or the #3 spot (I hope they lose and they drop to 25th in the country so there is zero chance of seeing that program compete for a national championship).
I'm hoping Oregon wins out and knocks off Arizona State in the Pac 12 Championship game, and they lock up the #3 spot.
OSU rolls Minnesota this weekend, gets a one-loss Nebraska in the B1G, and enters the discussion as the B1G conference champ with two wins over Top 10 programs in the final four weeks, and three over ranked opponents (all away from home). The committee looks at TCU > Baylor because TCU lost by 3 at Baylor, and it was a 61-58 game in which neither team could stop anyone, and the committee will view OSU > TCU because OSU wins by more points than TCU beat Minnesota by.
#1 Alabama vs. #4 Ohio State
#2 Florida State vs. #3 Oregon
Ohio State rolls Oregon in the final. That's the scenario I'm rooting for. I don't ask for much.
I heard this, as well. The best part of the segment was the credit given to Barrett for his progress since that game. It's becoming clear to everyone that this team is nowhere near the same team as 9/6. The two stats they referenced which were most impressive were since Week 2, J.T. is leading the nation in touchdowns accounted for per game, and is second in Total QBR (behind M. Marriota).
One loss Nebraska behind seven 2 loss teams? Including Georgia, who's lost to two unranked teams? WTF?
Remember, if you have too much to drink, getting it in isn't the problem....keeping it up is.
"peace"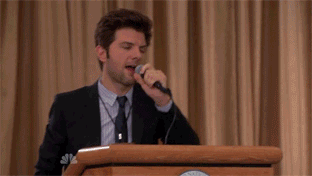 And, here I thought Brady Hoke started a forum topic.
I drink beer, sit in my recliner, yell at the TV, have about four group texts going, and hope the kids don't hurt themselves.
Bummer. Best of luck to the young man.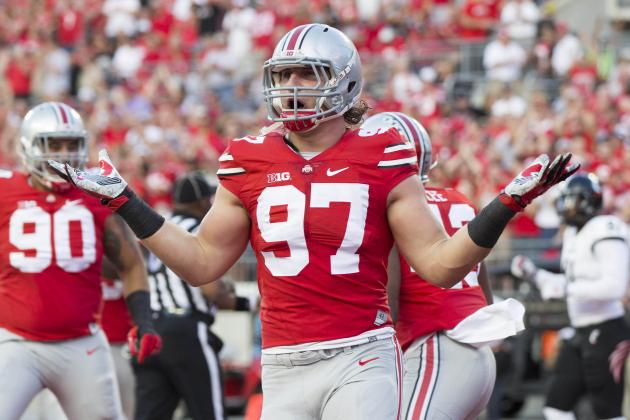 I'm more disappointed that we don't get to have a .gif party on this long, slow, boring day before tomorrow.
THAT'S what caused us to drop the Georgia series. I was just talking about this with somebody the other day, and for the life of me couldn't remember what happened. UV for you, good sir!
Light beer, bad drivers, arrogance, Michigan fans, ESPN, politics, selfish parents, crab legs, allergies, snow in March, preseason polls, people who call me to tell me they emailed me, people who walk over to my desk to tell me they emailed me, emails sent to the entire company informing everyone you will be out of the office for the rest of the day...at 3:45, IT people, corporate culture, people who are late, people who are early, people who talk too much, people who are too quiet....people, cats, Nick Saban, Colin Cowherd, drivers who don't give a courtesy wave when I let them in / over, people who point out grammar mistakes while making grammar mistakes, vague Facebook posts seeking attention, Instagram pictures of food, people who give themselves nicknames, anyone who refers to themselves in third person, people who reach over the sneeze guard at Chipotle (Oh, I will punch your face off!), anyone who uses the word "bae", when the person in front of me pulls out a three page list to order their sub and 19 others at Subway, anyone who claims the new "Karate" Kid is better than the original (IT'S NOT EVEN KARATE! IT'S KUNG FU!), when the pizza you order isn't cut all the way through, getting stuck behind the person with 87 coupons in line, receiving a phone call only to be informed that the person who called me will be with me temporarily, Mark May, bad puns, Larry the Cable Guy, the guy who farted in the elevator / sauna, the serious decline in the quality of Adam Sandler movies, people who can't even acknowledge you when you open the door for them, and most importantly...lists.
Taylor Swift, to remind us that we can just take the loss to V-Tech and Shake It Off, and to remind ESPN that they are never getting back to together with the B1G. Like ever. Because, that would make about as much sense as this:
With a four-team playoff, and the participants being limited to the schools from the P-5, I would love to see pre-determined matchups similar to the ACC-B1G Challenge in basketball each year.
Make each team play a nine-game conference schedule (looking at you, SEC).
Require a conference championship game (looking at you, Big 12).
Require any team wanting an invite to the playoff to schedule two non-conference matchups with other P5 schools.
The B1G could partner up with another conference (or two) to match up with each year, matching up games based on the previous year's standings. I'm sure there are some scheduling quirks to work around (9-game conference schedule means a 5/4 or 4/5 home/road split), so ironing out who gets to host games to ensure at least six home games per school would be a must.
Will it ever happen? No. But, I can dream. I like it better than the crapshoot of scheduling games ten years in advance.
In the last five games of the 2013 season, Miller ran for 184 yards against Illinois (1 rushing TD), 144 yards against Indiana (2 TD), 153 yards against Michigan (3 TD), 142 against Michigan State (2 TD), and only 35 yards against Clemson (2 TD). That's an average of 131 YPG with 10 rushing TDs over the last five games.
You're correct to point out that the passing statistics aren't night and day different between the two. But, to completely neglect what Miller brings to the position on the ground isn't exactly an honest assessment of the situation. How much of that success could be attributed to having Hyde in the backfield also? That, I don't know.
I love Barrett. I think he's done everything you could have asked from the kid. We all know that a reliable backup is a necessity with Miller at the helm, and I look forward to having Barrett assume the reigns in 2016. But, personally, I don't see him taking the job from Miller next fall. If he goes into East Lansing this weekend, throws for 300 yards and leads the Buckeyes to a win this weekend, I may start to be swayed. He definitely played like a boss in OT against PSU.