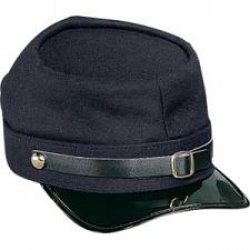 HattanBuck85
---
New York, New York
Member since 20 December 2013 | Blog
Helmet Stickers: 229 | Leaderboard
Favorites
SPORTS MOMENT: Winning the 2002 National Championship!
COLLEGE FOOTBALL PLAYER: Rod Smith
COLLEGE BASKETBALL PLAYER: Anyone who can shoot
NFL TEAM: San Francisco 49ers
NHL TEAM: Columbus Bluejackets
MLB TEAM: San Francisco Giants
SOCCER TEAM: Columbus Crew (MLS) & Swansea City AFC (EPL)
Recent Activity
Most important thing for Curtis right now is to bulk up and learn how to block.
Also have to think that Jeff Greene is at least pretty decent re: blocking. Dude is the biggest WR on the team and comes from a run-oriented team (Ga Tech). If we are going to run more to the edge this year, we need some great blocking by the WRs.
We all know Devin can fly but can he deal with press coverage and create separation? That has yet to be seen...And that has been against the likes of Indiana, Illinois, Purdue, etc...
I'm glad Collier is getting a chance to play CB.
Looks like Nuernberger gonna be the starter...
Come on, Clinton. Make that kick.
JT has to step it up. Has to know when pressure is coming.
Come on WRs! Who is gonna finally step up and be a deep threat? That's what I'm looking for. Oh yeah...I heard we got an under-the-radar LB named Raekwon. I wonder how he does...
I love the fact that we are moving our DEs inside (which includes Tracy Sprinkle & incoming freshman Dylan Thompson). Adds quickness to the line. Look what Bennett was able to do after switching over to DT- he was a beast! If Diesel can stay healthy, he can be even better. F@cking love it!
I think he redshirts. And I also think he will eventually be used as a TE or H-Back.
Dat throw at 1:09...damn. He's got a cannon.
I love Grant but Sherman should be in the Final Four.
10 days to THE Spring Game...10 days to THE Spring Game...10 days to The Spring Game...that's all I'm telling myself today...
I'm guessing they forgot about us crushing Oregon in the Rose Bowl in '10.
I have seen him in every D-Line video this year working side-by-side with Coach Johnson. Have no clue who that is.
I know- it's pretty ironic. Also, I find it comical that most people who hate unions also hate freeloaders. But they are the same people who believe they should be able to have ALL the union benefits without paying a DIME. Most of the anti-union folks call unions freeloaders- but the union(s) (or as I would call it- a collective of WORKERS) are the ones who are not asking for a handout. They are coming together to negotiate wages, benefits, etc. without any handouts. It's the complete opposite of a handout. And many of these workers had to go on strike and risk their livelihoods to fight to get these wages, benefits, etc.
Love it. Really excited to see Steve Miller this year. Add in a healthy Mike Hill, Donovan Munger and a more improved Chris Carter- I like our depth.
Great article, Ramzy. You're one of the best in the business. Thanks!
Haha, Coach Drayton. "He doesn't know what he doesn't know." I love that line.
All I know is that like at least 6 other B1G teams are having their Spring Game the same day and time as ours. It should be interesting. I think last year it was available online via B1G Network- meaning no one watched it.
I know! What was it? Oden & Othella Hunter (who I thought was the most under-rated Buckeye in the last 10 years)?