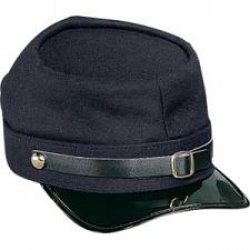 HattanBuck85
---
New York, New York
Member since 20 December 2013 | Blog
Helmet Stickers: 504 | Leaderboard
Favorites
SPORTS MOMENT: Winning the 2002 National Championship!
COLLEGE FOOTBALL PLAYER: Rod Smith
COLLEGE BASKETBALL PLAYER: Anyone who can shoot
NFL TEAM: San Francisco 49ers
NHL TEAM: Columbus Bluejackets
MLB TEAM: San Francisco Giants
SOCCER TEAM: Columbus Crew (MLS) & Swansea City AFC (EPL)
Recent Activity
#1 Florida State vs. #4 LSU
#2 Oklahoma vs. #3 Ohio State
No matter how good Mayweather is (and even if he is able to retire undefeated) he will NEVER be considered one of the greats. The talent level in boxing is not only down (and very corrupt) but he has shown the ability to duck the only fight people wanted to see...
That would have made too much sense.
I can't find the dude being sucker punched by Hill on his tattoo...that's weird...
Seriously? I know it's the SEC and everything, but I could care less if a kid smokes weed (I bet over half of the Buckeyes do it, don't fool yourself if you think otherwise). If you can drink beer, you should be allowed to smoke a joint.
Driving impaired...now that's another matter. But as of right now, I don't believe there is technology to see if you are impaired on marijuana at that EXACT moment (I could be wrong).
Totally agree! Really interesting interview.
I would like to go on record as stating that Chris Broussard is one of the worst reporters in America. At least that is what my sources are telling me.
Good luck to Baker. Wish him the best.
I'm very excited about him. Think he can be a good one. Just needs to soak up EVERY word from Coach Warriner.
I would love to add Ahmad but I would also be pretty disappointed if we missed out on Bragg AND Kennard (who already committed to Duke).
That is one of the DUMBEST things I have read. A LONG jail sentence? Is that how you would handle it? That wouldn't solve a thing, buddy.
This meme that NYC is not a college town is false. As a Manhattan-ite, the bars are PACKED every Saturday. I can't get on a subway without seeing people rock Notre Dame, Penn St, Rutgers, M!chigan or Ohio State gear. This is a town of transplants- the B1G footprint can definitely be felt in the 5 Boroughs.
And Rutgers DOES have a following in NYC. Folks here are excited about them joining the B1G. It's going to be an interesting first year...
Welcome and we hope you enjoy your annual beat down, Maryland & Rutgers.
Ohio State, Penn State, UCLA, Washington, LSU (dat night game)
Other great Old Ball Coach quotes:
"You can't spell Citrus without UT" or "FSU = Free Shoes University"
If you can't trade for Kevin Love then keep the pick. I like Parker more than Wiggins but I think Wiggins would fit better with Kyrie Irving. Hopefully then, the Cavs can trade Waitors and pick up something in return.
I concur. Schultz is gone, IMO.
Well, it looks like FIFA has launched an investigation into Bite-Gate. Suarez could get anywhere from a 2-game ban to a 24-game ban (2 years). It looks like Uruguay is going to be Suarez-less heading into the Round of 16. Excellent...