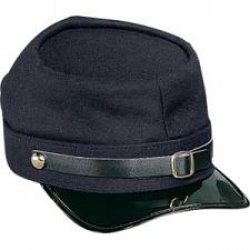 HattanBuck85
---
New York, New York
Member since 20 December 2013 | Blog
Helmet Stickers: 134 | Leaderboard
Favorites
COLLEGE FOOTBALL PLAYER: Rod Smith
COLLEGE BASKETBALL PLAYER: Slam Thompson
NHL TEAM: Columbus Bluejackets
SOCCER TEAM: Swansea City AFC
Recent Activity
Curtis Samuel. I think we could see greater production from him in his freshman year than Dontre did last year.
NYC representin'!!!!
My Dream Team for 2015:
QB- Torrance Gibson (FL)
RB- Larry Scott (OH)
RB- Damian Harris (KY)
TE- Chris Clark (CT)
WR- DeVante Peete (FL)
WR- Christian Kirk (AZ)
WR- Calvin Ridley (FL)
OL- Steven Gonzalez (NJ)
OL- Drew Richmond (TN)
OL- Rob Dowdy (OH)
DE- Dre'Mont Jones (OH)
DE- Josh Sweat (VA)
DT- Christian Wilkins (CT)
DT- Adam McLean (MD)
LB- Ricky DeBerry (VA)
LB- Justin Hilliard (OH)
LB- Nick Conner (OH)
CB- Jamel Dean (FL)
CB- Eric Glover-Williams (OH)
S- Ben Edwards (FL)
S- Marcus Lewis (DC)
LS- Liam McCullough (OH)
Love this offer. Kid is a beast.
If Diesel can stay healthy and play to his potential, our D-LIne will be SICK. Spence/Marcus at WDE, Bennett & Diesel inside & Bosa at SDE. Ewww....
You are correct- just read how terrible his knees are and how bad he did at the Combine.
1. Torrance Gibson
2. Chris Clark (we have to land a top-flight TE in my opinion in this class)
3. Tim Settle
4. Justin Hilliard
5. Ben Edwards (this kid is legit- let's hope we can hold on to him)
Rutgers needs to get rid of Flood. Maybe bring back Schiano if he wants to return to CFB. It's not like New Jersey is weak with talent. I would say NJ is actually one of the Top 10 fertile recruiting grounds ( after the likes of: Florida, Texas, California, Ohio, Georgia) and if they could just keep their talent in-state, Rutgers could be a damn good team.
Draft WR Sammy Watkins at #4 & OL Cyrus Kouandjio at #26. Get Hyde in the 2nd or 3rd and add either WR Jordan Matthews or WR Allen Robinson later on. Sign QB Mike Vick and RB Ben Tate. That would be pretty sick.
Mike Bennett. If he is healthy, he is going to be unstoppable.
QB- Miller/ Barrett/ Jones
RB- Elliott/ Smith/ Dunn/ Campbell (F) / Ball <----- I could see Parris playing RB this year
H- Dontre/ Samuel (F) / McClaurin (F)? <---- I don't know if Run-TMC will play that position
TE- Heuerman/ Vannett/ Baugh/ Noah Brown (F) ? <---- I wouldn't mind seeing Brown playing TE
WR- D.Smith or Michael Thomas/ C. Smith/ Greene
WR- Spencer or Marshall/ Clark/ Dixon (F)
LT- Decker/ Dodson/ J. Jones (F)
LG- Elflein/ Hale/ Knox (F) <----Dispatch reported Hale was switched to the offensive side
C- Boren/ Price <----- I could see Price playing GUARD as well
RG- Farris/ Underwood <---don't know if they will flip Farris back to the offensive side
RT- Baldwin/ Lisle
WDE- Spence/ Marcus/ T. Lewis
DT- Bennett/ Hill/ Carter/ Munger
DT- Washington/ Schutt/ Sprinkle <-----Diesel & Bosa could switch a lot, giving Schutt a lot of reps
SDE- Bosa/ S. Miller/ Frazier <--- don't know if Steve Miller would move over to Strong Side
SAM- Perry/ Hubbard (F)
MIKE- C. Grant/ Raekwon (F)/ C. Williams
WILL- T. Johnson/ D. Lee/ Bogard/ Booker (F) <---don't know if Bogard will stay at LB or move to STAR
CB- D. Grant/ Apple/ Lattimore (F)
CB- A. Reeves/ G. Conley/ Webb (F)
STAR- T. Powell/ C. Worley
S- Bell/ Tanner
S- C. Burrows/ J. Thompson/ E. Smith (F) <----I think Burrows moves back to Safety
K- S. Nuernberger (F)
P- C. Johnston
Liam McCullough would be my guess.
I'll be in the minority on this one: wasn't impressed at all after looking at his tape. If you watch his highlights, I saw at least 3 cheap shots by him in the first couple of minutes. He also seems a little stiff during play.
Wish nothing but the best for the kid.
I am so excited about Ben Edwards. He also carries a 3.8 GPA (damn, we are getting some smart kids y'all!). In the last couple recruiting cycles, I was most amazed at Vonn Bell's tape. But I am telling you that I am even more impressed with Edwards' tape. Kid is going to be a beast and will be a top 75 player when all the recruiting rankings come out. We got a good one. Go Bucks!
Really like this hire. Wisconsin, when Ash was there, played us tough despite not having the athletes that we had. I really think it's about slowing the game down for the players and having them focus on reacting and not thinking too much during the play (K.I.S.S.). If we can do this, with the ATHLETES on our D, we can become the Silver Bullets again. Go Bucks!
Kid is a BEAST. Hits like Doss. Love it! Go Bucks!
I can't believe this...well I guess I can considering we might be the WORST TEAM EVER at making layups/dunks.
Gene knows where all the bodies are buried...
Damian Harris, Jacques Patrick, Soso Jamabo & LJ Scott. If we can get two of em plus Torrance Gibson/Nunez/Wimbush- I'll be a happy camper.
Just can't shoot the ball.
I would love to see Marc Loving inserted into the starting lineup w/ Lenzelle coming off the bench...