HattanBuck85
---
New York, New York (via Columbus, OH)
Member since 20 December 2013 | Blog
Favorites
SPORTS MOMENT: Winning the first ever CFB Playoff Championship!
COLLEGE FOOTBALL PLAYER: Cardale "12 Gauge" Jones
COLLEGE BASKETBALL PLAYER: Greg Oden
NFL TEAM: San Francisco 49ers
NHL TEAM: Columbus Blue Jackets
NBA TEAM: Cleveland Cavs
SOCCER TEAM: Columbus Crew (MLS) & Swansea City AFC (EPL)
Recent Activity
Can someone post the two different away uniforms? I'm confused- I thought those alternate unis were our regular away ones.
Would have been cool against one of the two "oldest" teams, Rutgers.
See pic of Taylor Rooks. Clicks. Repeat.
This dude has a problem. He is either going to end up killing himself or others on the road. He should not be allowed to drive anymore. It's not a laughing matter but I hope Nebraska does more than a slap on the wrist and gets him the help he definitely needs.
I show this video to all my friends. Couldn't agree more with you! I feel better knowing that others have seen this video. Every kid/teenager should watch it.
Oh, yeah. He had a solid career. I just thought he was going to be an All-Pro player. I just thought he was lost in the shadows of the Big Cat. Nothing to be ashamed about re: his career. Gets to enjoy that great NFLPA pension. Good for Diggs!
Offense: Michael Brewster
Defense: Na'il Diggs (how cool is that name!?!)
But they can't afford to pay the players...
I apologize for my tone in the above piece. I didn't mean YOU as specifically, you, if that makes sense.
Re: players getting paid and what not, I have heard a lot of people use their own student debt as a reason for not supporting players getting paid. I believe using that logic is wrong.
We might have to agree to disagree on that. But I do apologize for the above post- I could have worded it better. Sorry.
This whole THREAD is teetering on politics.
So...because YOU paid a lot of money, then other's should have to suffer the same fate? Let's not forget that the USA is one of the few industrialized countries to force teenagers/young adults to PAY for their education. It's a massive issue and has forced many people into bankruptcy. But b/c he got a scholarship (which he earned), then he should shut up and be happy because YOU had to pay for an education?
Are you delusional? It is absolutely WORK. Do you understand what their bodies go through during a year? Have you ever heard of CTE? And yes it's a game, but it's still WORK. If I read you correctly, then the NFL players aren't workers b/c it's a game?
Wow that is ridiculous. So they work for free (which is BS) and now you are basically fining him over $20K? That doesn't make sense.
If he wanted to send a message, he should have stripped JT of his captaincy NOT take away his scholarship.
I don't agree with this at all.
I really hope we don't use the stickers on the helmets.
THANK YOU!!! I know this takes some work. Really appreciated!!
Yes...the same Antonio Morrison who was arrested for barking at a police dog. Ruff Ruff, y'all!
Dr. Teeth is the best one out there. Used to go to Zeke's but Dr. Teeth is now the spot to go to, IMO.
Does anyone have the game via SpyderCam? I know...I'm greedy.
What specific run plays are best to use against the Bear front?
That Urban guy is kinda intense.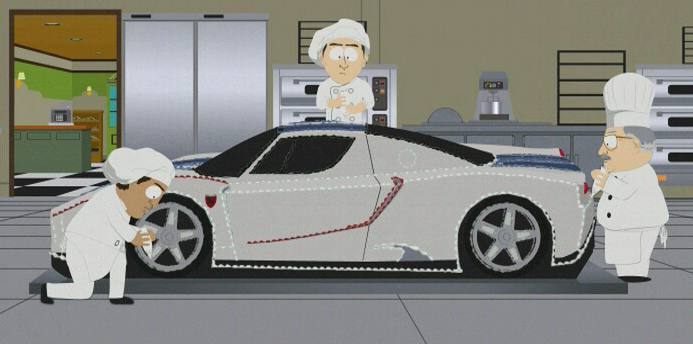 I want the Ferrari cake!