Haters Gonna Hate
---
Cuyahoga Falls, Ohio (via Scio, Ohio)
Member since 18 August 2011 | Blog
Helmet Stickers: 61 | Leaderboard
Voting Record: 0 / 0
Favorites
SPORTS MOMENT: Holy Buckeye
COLLEGE FOOTBALL PLAYER: Craig Krenzel
NFL TEAM: Cleveland Browns
NHL TEAM: Pittsburgh Penguins
NBA TEAM: Cleveland Cavaliers
MLB TEAM: Cleveland Indians
Recent Activity
I think you scarlet too much into that
Fixed that... Wait, shit.
Like others have said, I think we will see a lot more of a mix. But, hey, if it's the Buckeyes
Well I know what's going to happen when I watch this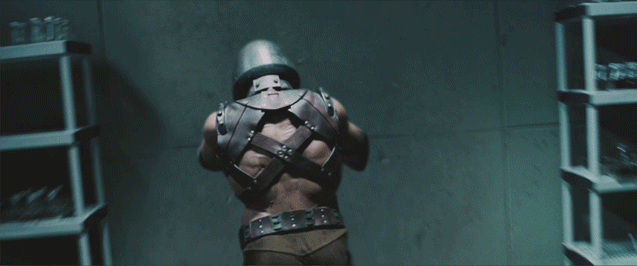 I went to HS with a kid who was Rich Rod's 2nd cousin or something. This was still when he was at WVU, but we would go to football camps there and he always spent a lot of extra time with us. Even moved one of our 7on7s into the stadium so we could play on the field which was great! Nothing but respect for him.
I went to a very small school so we would show up with 10 kids at his camps if we were lucky to have 7on7s against teams with 100 kids there. It was always awesome to see their reactions when they asked where the rest of us were...
2 of those 3 players you listed were blown way out of proportion though. Most of these rumors start with a tidbit that then snowballs.
That being said, it wouldn't surprise me if this was true. I think weed is a lot more prevalent around college sports than anyone likes to admit. And with the push for legalization, I think we'll hear more and more of these rumors/stories from across the entire landscape.
I think we are going to see more scoring by committee this year with 3-4 guys averaging over 10 per game. Which could be a good thing, but early season could be rough trying to get things sorted out. Forced to pick, I would go with Tate mainly because of the energy he brings to literally everywhere
Well put Johnny. That's what I love about March Madness, you can expect the unexpected and still be surprised when it happens.
Ravenel came up huge on the D end. He's playing lights out this second half.
I agree with you about Ross, he had some great slashing drives, although it was against most of the Illini bench. I would like to see him get some PT against some first teamers in these upcoming games. His defense might be a little suspect, but it can't be worse than Thomas' D.
I loved Karen Holbrook's views of gameday and everything else fun. Either riot or drunken orgies haha http://sports.espn.go.com/ncaa/news/story?id=2997669
"will play wherever I can to get on the field." Absolutely love that attitude. Looking forward to watching him play in the Scarlet & Gray.
I'm pretty sure that O-H during the review was a canned video of a player on the scoreboard. I wasn't at this game, but they do have videos of all the players to use as pump up material. The videos are very awkward, but they still play them a lot. Not trying to defend it because it was pretty bad, just throwing it out there.
I agree wholeheartedly with this. These students are exploiting the rest of the student body. I think that it shows a complete lack of respect for other students who are most likely in the same situation as the student scalper. I understand you need your money but there are other ways to get it. There are plenty of jobs on or around campus that will schedule you around classes, I know because I am going this route now.
The problem with the ticketing system is the way you have to get them. Ticketmaster says you are in "line" and will be served when it's your turn, but people get dropped at random from the line to start buying tickets. I've gone through this everytime I try to get tickets. One of my friends will get his and then use my credentials to login and will get in right away while I'm still waiting in "line." It happened trying to get basketball tickets too. I know a kid who was able to get 3 sets of tickets for other people (not including his own) while others were still waiting in this so called line. Also, what made it bad this year were students who bought tickets to turn around and sell them for ridiculous amounts. I've seen students trying to sell these packages at 500 a piece. That's just ludacris and those are the worst kind of people IMO.
Yeah I agree. Even though the gold comes from left field, it still looks sharp.
How many times are they gonna get flagged for making the spartan on the gloves?
Holy Buckeye is one of the best calls I have ever seen. It still gives me chills watching it.
Not surprised about Ravenel. Dude can straight jump out of the gym. I have been looking forward to seeing him play since watching him in the pregame mess around time last season.
Well done on the podcast. I'm gonna throw my two cents in on a couple of the games, though. Miami - I think they were overhyped before the scandal, like last year when they came to the 'Shoe, and now I think we have a lot easier time there. Michigan St. - I think this will be the first loss of the season. Playing at home in front of the students will help and I hope I'm wrong. Nebraska - This could go either way. A lot of it will depend on the health of Taylor Martinez and his relationship with Pelini. Playing in Lincoln doesn't help matters at all either. Wisconsin - I have a good feeling about this game. I think the stadium will be by far the loudest all season which will get it Russel's head. I think my good feeling comes from basketball season and the way the home crowd showed up. Penn St. - I think there is going to be some trouble in Happy Valley this year. With both Bolden and McGloin saying they don't want to split time, that option will cause some friction. If one of them is named the starter, I think the other will cause some closed door problems for Joe Pa. Michigan - This game makes me nervous, but only because it is Michigan. I think that we still have the athletes to pull it off though. I think it's entirely possible to go 11-1 this year, however, 10-2 is much more likely. We still have a great deal of athletes that could carry us, if they grow up during the first couple of games. I will admit that that is a pretty big if though. I think 9-3 will be the worst we could see this year, but my expectations are probably higher than most.