harleymanjax
Jacksonville, FL (via Cincinnati, OH)
Member since 06 December 2012 | Blog
Helmet Stickers: 4,577 | Leaderboard
Voting Record: 49 / 19
Born and raised in Cincinnati, now enjoying the Sunshine State
Favorites
SPORTS MOMENT: Any victory over Michigan
COLLEGE FOOTBALL PLAYER: John Simon
NFL TEAM: Bengals
MLB TEAM: Reds
Recent Activity
As a life long Bearcat Basketball fan, if you bet against Huggy Bear you risk a pimp slap DJ!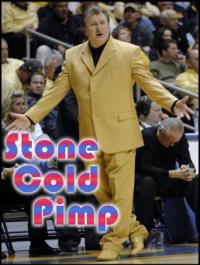 Well ya'll must have been spoiled rich kids! I turned 16 in 1989 and I had to buy my own car, so all I could afford was a 72 VW Bug, $250 and I drove it for 3 years! It was orange with 3 gray fenders and 1 black fenders, also had a brown hood covering the engine in the back. Floors so rusted out everytime it rained my legs got soaked! Heat?.......bwahahahaha!
I would flip off a third grader if he was wearing that ugly helmet!
I'm really going to miss SLAM Thompson!
The Civil War Part 2, this time the South (Southern Ohio) wins
The Brady Bunch didn't go to Cedar Point..................DROPS MIC!
Call me crazy but I think Kentucky is ripe for an upset!
I can only assume that all you Skyline haters are actually Meatchicken trolls, go back to mgoblow and get off my damn lawn!
Me and a friend were drunk at Skyline one night when we decided to see who could eat 12 Cheese Coneys the fastest, I won and when I threw up later I actually vomitted a whole, complete, un-chewed hot dog!
My picture is on the wall of the Times Grill for eating their 1 1/2 pound burger, large fries, and large shake.
These are hideous!
Jim Tressell after reading this article..............
MMAN.........is that you?
My last name is BAUMAN, your user name is offensive to my people!
Harbaugh has instituted a strict conditioning program, I got this from the official TTUN twitter feed..........
I'm surrounded by Florida Gator fans..........JORTS are alive and well my friend!
MMAN..........but he already got the Ramzy BANHAMMER!
Grew up in the 513, now I'm in the sunny 904!
#14 PETER EDWARD ROSE!!!!!!!!