harleymanjax
Jacksonville, FL (via Cincinnati, OH)
Member since 06 December 2012 | Blog
Helmet Stickers: 4,330 | Leaderboard
Born and raised in Cincinnati, now enjoying the Sunshine State
Favorites
SPORTS MOMENT: Any victory over Michigan
COLLEGE FOOTBALL PLAYER: John Simon
NFL TEAM: Bengals
MLB TEAM: Reds
Recent Activity
I triple dog dare ya to watch the whole thing, I couldn't do it lol
The Dude abides man......
Pick 6, Arizona State goes down!
FSU didn't win that game, Miami lost it
Please please please! I have to work that Saturday!
Braxton will be among the greatest Buckeyes of all time, but if you take your scarlet colored glasses off you could admit that he is a ridiculously talented athlete playing QB. He also has no chance of being an NFL QB. If he comes back next year as the H back and gets a chance to show the NFL what he can do with his feet, he will be a potential 1st round pick.
This is going to be a long season, the OL sucks, game plan sucks, special teams suck, Dontre looks lost, Barrett looks shell shocked, the only thing to do now is get the young guys some game experience and come back next year with Braxton and win the championship!
I left Cincinnati in 2001, I continued to be a Bengal fan through all of the hard times. THAT STOPS TODAY! I give up! When you pass on taking a sure pick from the Buckeyes for a child molester, that's the final straw!
Until Mike Brown dies I will just have to be a Jaguar fan.
That first video gave me a headache!
Once again Mike Brown shows he isn't half the man his father was!
I'd be willing to bet that 911 call came from a cell phone with an Ann Arbor area code!
I'd be willing to bet that 911 call came from a cell phone with an Ann Arbor area code!
Damnit that's 5 and a half hours from me!
I'm withholding judgment until I see a Mindy Drayer diagram of the incident...
Somebody please open a Culvers in Florida!
I was in the 4th inning of pitching a perfect game, I was sitting on the end of the bench and took a line drive foul ball to my forehead! Put some ice on it between innings and pitched a perfect game with a knot the size of a golf ball on my forehead! I was so concussed I don't remember the game though lol
Why does the new logo look like a profile shot of Chief Osceola's "O" face?
I had a 1972 VW Beetle.....I broke the back seat!
BAN HAMMER TIME!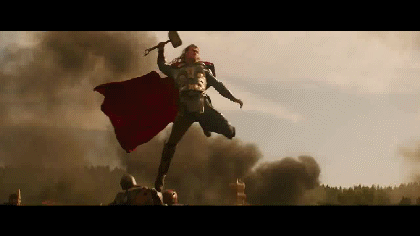 I say we give Dayton to the State of M*chigan, that city already smells like hot dog water so it will fit right in...
DJ is currently on suicide watch...
My fellow 11W commenters, you have let me down! How the hell did Drew beat Chappelle? We use so many Chappelle Show gifs I would've bet money Dave would have won that round!
Okay, bash me all you want but it's not a big loss! He was never going to be a starter, most of the time he looked clueless out there!
However, he seemed like a good guy and he was fun to watch. I think he made the right decision to leave, and I wish him nothing but the best!