hansman
---
from Pickerington, Ohio
Member since 17 December 2012 | Blog
Helmet Stickers: 2,622 | Leaderboard
Voting Record: 4132 / 117
I've lived in Ohio my whole life and in the Columbus area since I was seven. I've been a Buckeye since my birth in 1980. I attended my first game in the shoe when I was seven. Since I was seven and the 1988 football season, I've only missed nine Ohio State home games. I attended every game of the 2002 national championship season except at Northwestern.
Favorites
SPORTS MOMENT: Going to the national championship game vs. Miami on January 3, 2003 and watching the Buckeyes win it all! Going to Holy Buckeye, rushing the field for TTUN game in 2006 for #1 vs. #2 and for Tressel's last game vs. TTUN in 2012 (and rushing it in 1998 and 2002), and doing O-H-I-O around the Big Outhouse in 2009. Also, going to the 2012 Buckeyes game vs. Purdue and not leaving early (never do!), seeing the Buckeyes crush Notre Dame in the Shoe in 1995, and seeing Eddie rush for 314 vs Illinois in the Shoe in 1995. Finally, attending the Ohio State vs. TTUN game where Tressel gave his famous speech about beating them after he was hired.
COLLEGE FOOTBALL PLAYER: Carlos Hyde/Kenny Guiton/Joey Bosa/J.T. Barrett
COLLEGE BASKETBALL PLAYER: Slam Thompson
NFL TEAM: Cincinnati Bengals
NHL TEAM: Columbus Blue Jackets
NBA TEAM: Cleveland Cavaliers
MLB TEAM: Cincinnati Reds
SOCCER TEAM: Columbus Crew
Recent Activity
Two Not Through Thoroughfare
Easily Alabama....it felt glorious ramming it down their throat after all the years of hearing that the B1G sucks, the Buckeyes are the most overrated team in football, and the Buckeyes can't beat the SEC (SEC homers forgot to watch Ohio State beat Arkansas). I honestly saw the national championship game as a continuation of the Alabama game, with some extra business to handle before we hoisted the trophy. Also, it was easier to stay calmer and control my emotions more for the national championship (normally it is the opposite) because I knew if we could beat Alabama that there is no way in hell we were letting Oregon beat us.
Oh we don't give a damn for the whole state of Michigan! Come on, who's with me? What's with this liking and respecting them crap? If you actually want to respect them, respect Dantonio and not the school.
This girl is sad you guys left her out:
I agree with you that ESPN Film Room was cool to watch and very well done. That being said, if anybody caught the ESPN Voices version, it is horrible and it was an epic fail.
I'm slightly worried that we may be discounting how "little" we lose this year too quickly because of how we responded to our losses this year. While we absolutely have a ton of young talent still and the actual number of losses isn't that great, we are losing a lot of key guys/leaders. I hope we can recover as well as we all think/hope.
After they see all the people at fan fest with Ohio State gear on/a combo of both, I think they may change their tune.
It actually ends at noon, doesn't it?
I agree. The Jackets are the one who should be viewing this as a positive and not a negative for the exact reason you just stated. If it was longer than one hour before noon, this maybe wouldn't be the case. But, I guarantee you that a lot of people (myself included) will be going to the fan fest after leaving the celebration and they will have the whole rest of the day there.
Even before the joint replacements my post labrum repair throwing motion was a hybrid mix of six year old girl meets Special Olympics.
Come on, it couldn't have been worse than this and they both had non-surgically repaired shoulders.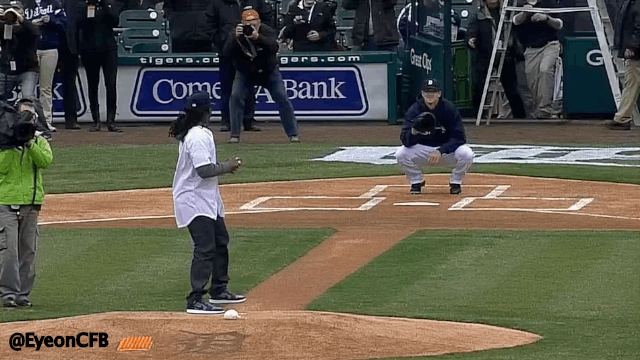 Well...because he plays for the Rams. But, I agree with you. I think they should just keep their Buckeye nameplates on their lockers for them.
Let's not forget Evan Spencer.
This loss is even more deflating for the Colts than we first thought.
I'm over 3,000 upvotes so I'd like to become a member. I tried to post on the original 99% thread but my posts weren't showing up. I barely missed the upvote percentage as mine is at 97%.
They've helped thousands they'll help you too, one lump sum of cash they will pay to you!
Joe "Chuck Norris" Burrow
Dan Jockitch does sometimes leave a bit to be desired as a commentator, but he is often supportive of Urban and the Buckeyes.
Wow....this needs to stop. But, can I get my ball back first?
Tell me about it. It's the freaking national championship game and they couldn't even keep anything open. Boomer Jack's was the only thing in the area open until 2 and I eventually ended up there.....too bad they turned off all of their televisions like 25 minutes before they closed. I'm not really sure what that accomplished.