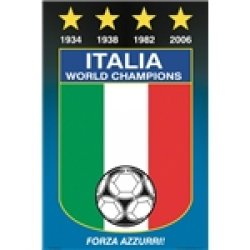 HandsOfSweed
---
Member since 01 September 2013 | Blog
Helmet Stickers: 2,792 | Leaderboard
Voting Record: 7192 / 374
Favorites
SPORTS MOMENT: Seeing the successes that my former football players have in life after football.
COLLEGE FOOTBALL PLAYER: Ohio State
COLLEGE BASKETBALL PLAYER: Kent State
NFL TEAM: Pittsburgh Steelers
NHL TEAM: Pittsburgh Penguins
NBA TEAM: Cleveland Cavaliers
MLB TEAM: Pittsburgh Pirates and Cleveland Indians
SOCCER TEAM: USA/Italy/Columbus Crew
Recent Activity
Red Roof Inn at Crossroads of 270 and 23.
Just kidding, unless you're into nasty.
If that's the case, we should have just stolen Pitt off of Pitt's schedule.
They need to play it at Yankee Stadium. Without removing the dirt infield, of course.
Word. That's why I don't drink at games. Well, that and I don't feel like risking my teaching job and/or license with a DUI on the way home.
I graduated from Kent as well. I might be able to help you verify that total.
(Good God, I really hope I'm just messing with you for a locker room laugh. Otherwise, I'm not attending any 11w events while wearing my screen nametag!)
Let's all give this man a standing "O."
Me too, Phi. Nothing beats being "forced" into a Speedo and being "forced" to do an all-pledge synchronized swimming routine. I thought it was going to suck and be humiliating, but apparently one of their actives decided that I was on the menu. Good times, indeed.
Me too!!! But today.......I'M 40. I'M A MAN!!!!
Limas Sweed. He and I have a unique bond. Just figured I'd not fumble the chance to drop in and say hi.

No Craig James? The biggest snub is that somewhere in the heart of Texas, five hookers died in vain.
Okay. So can you guys put a thatched roof on my hutch?
Those pants? He must have gotten them from Ed Terwilliger's attic. We freaking wore those in 1989 at Olentangy. No shit.
Yes. They are tentatively scheduled to meet in the 2015 Detroit Little Pizza Motor Caesars City Bowl, providing Michigan eeks out 6 wins this season.
Um, what? Are you okay, man? I'm kinda worried that you may have had a stroke while typing that post.
Well, hells bells man, they can go underwear shopping together then!
LOL!! I should have my Algebra students write an equation or function for calculating the possible number of team photos when x stands for the number of FSU criminals.
I heard that they both live near a Citadel somewhere in the Coastal Carolina area.
Easy. It's because every team in the SEC is better than every other team in the country, no matter what the scoreboard says. It's also because 2>3, and so forth and so on.
True story. But only after the kids' three-star son signed his LOI.
I'd kill a motherfudger for some Quik banana milk.
Awesome! If you wear OSU gear and root your ass off for Utah, their fans are going to freaking love you. Prepare to be offered much food and beer at the tailgates and also if they sell beer in the stadium!
It's in desperate times like this that I look down at the bracelet on my wrist for solace and quietly ask myself WWCJD?
The GUY? How about "the GUYS," as in plurality!
I tried to care about this. But I just couldn't. Meh.