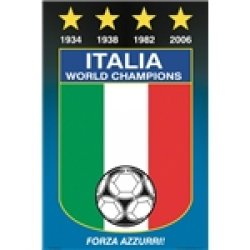 HandsOfSweed
---
Member since 01 September 2013 | Blog
Helmet Stickers: 223 | Leaderboard
Favorites
SPORTS MOMENT: Seeing the successes that my former football players have in life after football.
COLLEGE FOOTBALL PLAYER: Ohio State
COLLEGE BASKETBALL PLAYER: Kent State
NFL TEAM: Pittsburgh Steelers
NHL TEAM: Pittsburgh Penguins
NBA TEAM: Pittsburgh Penguins
MLB TEAM: Pittsburgh Pirates and Cleveland Indians
SOCCER TEAM: USA/Italy/Columbus Crew
Recent Activity
Shit. Thanks for the reminder. I totally forgot to take my vitamins this morning.
Pics. Or it didn't happen.
Ummm, on second thought, I will just take your word for it.
Damnit. Is anyone else getting all itchy and scratching all over for no reason other than having read/seen this??
Man, even though I'm a Steeler fan, I gotta love this guy's awesome gimmick. At some point, someone has to get him together in the same pic with the Pens fan that dresses/looks like Hollywood Hogan.
"Where the fu*k is he going? It's first period."
Is it my imagination, or does anyone else notice that Dylan Thompson looks like a 28 year old man? Urbz flipping guys from pro teams now?

"Where the beer gives you gas and the Bundy's kick ass....at the nudie bar."
Whoa, Bundy, indeed.
Damn. You're right. They got their Sugar Bowl to complete the cycle.
This is freakin' great! And since it's the 4th year in the cycle, this summer's dead period is filled with the World Cup. Sooo, NO DEAD PERIOD this year! Well, for me anyhow.
And since I'm a Steeler fan of 34 seasons (I'm NOT the arrogant, trash-talking kind of Steeler fan), I get to take my OSU addiction and square it. Yay.
So tired now. So tired.
I can guarantee you his coaching days are NOT numbered. Even if he gets canned at OSU, I'm gonna go ahead and say I'm 100% certain he will at least immediately get a job coaching the LB's or DL somewhere else. What, nobody wants a great recruiter and position coach on his staff?
Good info, man! I really wanted that Orange Bowl, as it would have made us the only team to win all 4 BCS Bowls.
Bingo! This happened to me @ Kent State back in 1996. I completely believe Spence's story. I KNOW FOR A FACT that this is completely possible/probable.
I mean, he COULD be lying, but I highly, highly doubt it.
Meh. I'm NOT sold on Auburn being ranked ahead of Michigan State.
Huh. Perhaps the most intriguing point was that, apparently, Nova SE University is actually a real place. I just thought it was an online grad-credit mill for teachers to use in the recertification process.
Glad everyone is ok now. Is it Friday yet?
LOL! Cool. My bad. But hey, at least we're not into the R&B stylings of "Boyz 4 Men" and/or "All 2 One."
Man, I totally read that list in a Minion's voice. Almost to the tune of "I Swear" by Boyz 2 Men.
I did it for you and gave you a couple also. Both of you are spot-on.
There's nothing quite like understanding someone's heritage and traditions far better than they do and then proving it to them. Nice work.
Interesting to see Urb tap into the North Carolina talent pipeline. Wonder what Petey Pablo thinks about this development?
I was way off! I thought that I was talking to another football coach! D'oh! But you're right, nonetheless.
How many stickers do you need to get into the premium lounge?
Bingo, Buck-I8. I can tell you from personal experience that you are absolutely correct. Although, I strongly suspect that we both speak from the same frame of reference.
I bet they use correct punctuation and grammatical conventions, as well.
As in "where the children are all above average?"