hail2victors9
---
Member since 16 February 2012 | Blog
Helmet Stickers: 5,248 | Leaderboard
Voting Record: 24 / 8
Favorites
SPORTS MOMENT: Under the Lights comeback versus ND in 2011
COLLEGE FOOTBALL PLAYER: Current: Jake Ryan All-time-Anthony "A-Train" Thomas
COLLEGE BASKETBALL PLAYER: Current: Trey Burke All-time: Juwan Howard
NFL TEAM: Miami Dolphins
NHL TEAM: N/A
NBA TEAM: N/A
MLB TEAM: Chicago Cubs
SOCCER TEAM: N/A
Recent Activity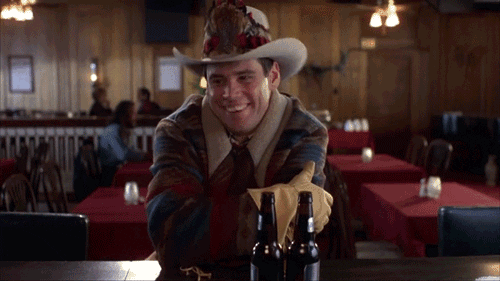 Some historical analysis that will probably equate to nothing, come game time (That's why we love college football, no?)

Last year, Sparty lost to ND early. They played Purdue and squeaked by (by 7 and at home, IIRC).

The following game, they obliterated Devin Gardner's spleen and my Wolverines. Sparty will be hungry.
448 yds passing, 5 TDs, 1 INT
182 yards rushing, 3 TDs
...as Jones' backup.
I'm outraged! He should have had them #1, dammit!
Salt and pepper?
# 6 in the B1G east should be feasible.
Maybe he should head to English class?
(there you go fellas. Let the downvotes rain. You've had a bad week. It's the least I can do)
But seriously, even if this said "I ain't going to go no where" it still makes me cringe. Like that 2016 WR that chose Sparty (NO!) as his collage choice.
But, but, but...the players voted on it.
#Democracy
#'Merica
Angelique is my favorite, too. I think it's pretty obvious she's Hoke's favorite, as well. She always gets a smile out of him---and not just that goofy smirk. He makes it a point to address her by name when responding to questions in press conferences, lol. I guess respect and professionalism goes a long way.
Interesting how Urban and company were hyping the kid up, whereas Hoke, until recently, has tried to downplay Peppers as much as possible.
+1 because this is a very relevant point. What is so fantastic about this post, is that both Hutch and Backus were RS Freshmen in '97 with no prior starts. It would be absolutely fitting if two future NFLers emerged this season. Braden, Cole, Mags, Bosch, (dare I say, Kalis)---I'm looking at you.
My unemployment checks were about to stop. I had to return to work :/
Thanks, BGF.
This is what prompted me to make this thread, lol.

http://www.elevenwarriors.com/forum/anything-else/2014/02/33660/where-world-hail2victors9
Coming from the most interesting man in the world, that means a lot. Cheers!
So the LS thing looks pretty bad, but I look at it this way. People that have a hint of interest in attending the game can A) Buy the tickets through the M box office for $75+ for endzone seats B) Buy a ticket through StubHub for $40-$75 C) Spend $65 for the ticket and get some other freebies thrown in.
If you're Dave Brandon, you realize that option A just isn't going to happen. Option B is the worst case scenario because those tickets were already purchased via option A, which means that no new tickets are being sold. That leaves option C, which, no doubt is tough to swallow, but will help to sell a few thousand more tickets. Going through LS will penetrate a(n) [more than likely] untouched demographic (moms and what not).
+1 to you Pitt. I'm okay with it if the staff is ;)
I'm not associated with uncle 9er. Well, other than my adolescent nickname being "9er." ...and having a '9' in my handle.
More like a pig roast. Brady's affinity for pork has rubbed off on me.
Drew, your "inside sources" just told me that you did, in fact, miss me.
Probably not. The scent of Wolverine is rampant, but you're way off with that Walverine ish.
Thanks, Poison. Let's just say I didn't exactly disappear by choice. I ran into some legal issues and was booted from school. It was all a major misunderstanding, but there is some legal stuff still pending so I can't go into detail. I probably won't be posting as often as I did in the past; at least not for a while. Just figured I'd drop by since we're just a mere two weeks away.
McDowell wasn't in E Lansing for the game, even though most expected him to be. WOTS is that that he'll be in Ann Arbor this weekend.
McDowell may not end up at Michigan, but most think he will. If he doesn't, it will be somewhere South (and I don't mean Columbus).
Agree. I never had my hopes up for Juju. Adoree Jackson is another story. I feel like if Hoke would have entertained the idea of Jackson being able to compete in Track and Field as a Freshman, Michigan would've had a very real shot. But he didn't, so they didn't.
If Hand goes elsewhere, and to a lesser degree, McDowell, the wound will be gaping and awaiting oodles of NaCl.